WGAE Applauds Expanded Digital Media Up-Fronts
April 20, 2012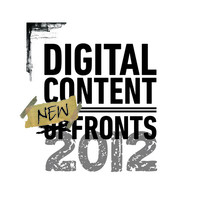 The Writers Guild of America, East applauds the co-sponsors of the expanded Digital Content NewFronts (DCNF), which will be presented in New York from April 19 to May 3.
Modeled on the traditional television industry "up fronts," the DCNFs offer digital-content creators and distributors the opportunity to market their work and their services to online advertisers. (DCNF co-sponsors include Hulu, AOL, Microsoft Advertising, Digitas, Yahoo! and Google/YouTube.)
Click here to continue reading...
For all editorial and press inquiries, please contact:
Jason Gordon
Director of Communications
Writers Guild of America, East
212-767-7809
jgordon@remove-this.wgaeast.org