Ashley Nicole Black to Host 2022 Writers Guild Awards Virtual Ceremony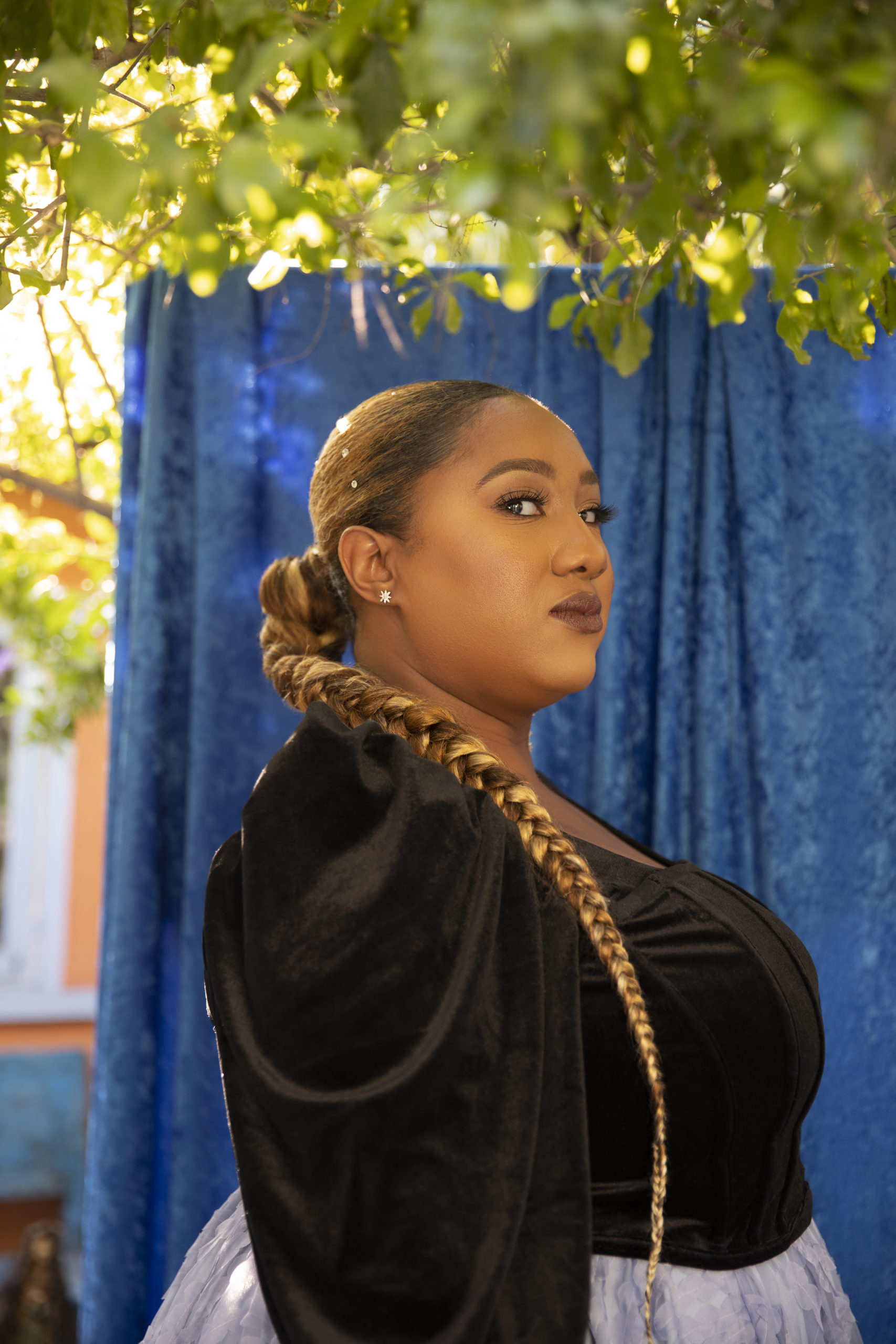 New York and Los Angeles (March 8, 2022) – Acclaimed writer, comedian, actor and producer Ashley Nicole Black is set to host the joint 2022 Writers Guild Awards virtual ceremony on Sunday, March 20.
"I'm so excited to be hosting the 2022 Writers Guild Awards," said Black, herself a 2022 Writers Guild Award nominee for season two of Ted Lasso. "I am honored to have the opportunity to celebrate the accomplishments of my fellow union members. Even if it's a little unfair that, since it's virtual, I'll be the only one who has to put on Spanx.'
2022 Writers Guild Awards show Executive Producer Hugh Fink remarked, "Getting the superbly talented Ashley Nicole Black to host this year's show is the definition of pulling off a coup. What Ashley doesn't realize is that for this year's show, by pure coincidence, we've required all nominees and presenters to also wear Spanx."
Black can currently be seen starring in the Emmy-nominated HBO comedy series A Black Lady Sketch Show — featuring narrative sketches performed by a core cast of black women. The series was created by Robin Thede, who also stars, and is executive produced by Issa Rae.
Black was recognized with an Emmy in 2016 for Outstanding Writing for a Variety Special for Full Frontal with Samantha Bee: Not the White House Correspondents' Dinner and has been nominated for two Writers Guild Awards for her work writing on the series Full Frontal with Samantha Bee in 2018 and 2019. She also served as a correspondent on the late-night show, regularly traveling across the country interviewing politicians and everyday people about current events.
In 2021, Black signed an overall deal with Warner Bros. Television Group to produce content for their many platforms, including the tentatively-titled The Other Hamilton, with Don Cheadle and Steven Soderbergh producing for HBO Max, about Wall Street's first Black millionaire. She also earned two additional Emmy nominations for her work on A Black Lady Sketch Show and The Amber Ruffin Show, and joined Ted Lasso as a writer and producer for its Writers Guild Award-nominated second season.
For a photo of Ashley Nicole Black, click here.
Photo credit: Kim Newmoney
The Writers Guild Awards honor outstanding writing in film, television, new media, news (broadcast and digital), radio/audio, and promotional categories. The 2022 Writers Guild Awards (74th Annual) will be held on Sunday, March 20, 2022. For more information about the 2022 Writers Guild Awards, please visit www.wga.org or www.wgaeast.org.
Please direct inquiries regarding the 2022 Writers Guild Awards to Jason Gordon in the WGAE Communications Department (212-767-7809, jgordon@wgaeast.org) or Bob Hopkinson in the WGAW Communications Department (310-801-8563, rhopkinson@wga.org).
The Writers Guild of America, East (WGAE) and the Writers Guild of America West (WGAW) are labor unions representing writers in motion pictures, television, cable, digital media, and broadcast news. The Guilds negotiate and administer contracts that protect the creative and economic rights of their members; conduct programs, seminars, and events on issues of interest to writers; and present writers' views to various bodies of government. For more information on the Writers Guild of America, East, visit www.wgaeast.org. For more information on the Writers Guild of America West, visit www.wga.org.
-30-
Back to top