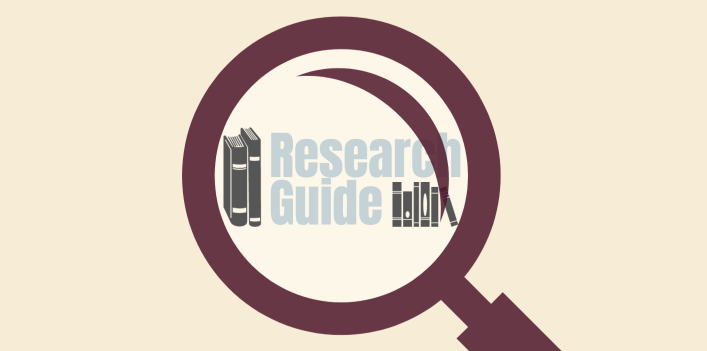 Resources & References for Writers
The WGA knows better than most that writing projects don't just materialize out of thin air. Writers pour countless hours of research into their work in order to make their finished product as honest and accurate as possible. In order to ease this research process, the Guild has compiled this list of organizational and professional entities. Writers can use this list of contacts as a quick-reference guide.
The inclusion of an organization or entity on this list does not in and of itself indicate endorsement by or affiliation with the Guild.
Table of Contents
---
Freedom of Information Requests (Federal & State)
Federal Requests
Federal FOIA Requests (and Agency Search) (external – opens in a new window) – This site can help you determine if filing a federal FOIA request is the best option for you, and help you create your request when you're ready.
State Requests
State Freedom of Information Laws lookup (external – opens in a new window) and state-specific resources (external – opens in a new window).
The National Freedom Of Information Coalition (NFOIC) works nationally and with its state organization members to promote laws, policies and practices that ensure expeditious access to state and local public records, proceedings and officials. Their website provides information on basic statutes about open meetings and open records and support for making FOI requests in a particular state.
FOIL & FOIA Request Guide
The CUNY Craig Newmark Graduate School of Journalism provides a useful FOIL & FOIA: Freedom of Information – Public Records Requests Guide (external – opens in a new window) and a comprehensive Freedom of Information Requests Tipsheet (external – opens in a new window) with information, tips, and sample language.
---
GOVERNMENT AGENCIES – Federal
Department of Defense
Department of Defense Acronyms and Dictionary of Military Terms
Entertainment Liaison
Melanie Fonder Kaye
Deputy Assistant to the Secretary of Defense for Strategic Engagement
The Department of Defense Entertainment Media Office supports studios, production companies, producers, directors, screenwriters, location managers, actors, and filmmakers in the production of both scripted and unscripted films. Organizations desiring the support of the Department of Defense for film productions should contact the DOD Entertainment Media Office by email at: osd.pentagon.pa.mbx.ce-public-inquiries@mail.mil.
News Media Liaison
1 Todd Breasseale
Deputy Assistant to the Secretary for Public Affairs (Media)
The Department of Defense responds to media requests and queries through the Defense Press Operations office in the Pentagon.
Media with queries should call 703-697-5131 or email osd.pa.dutyofficer@mail.mil.
Department of Defense
The Pentagon
Washington, DC 20301-1400
Diplomatic Security Service
Diplomatic Security Service Website
General Contact
Angela French
(Television, Motion Picture and Book Liaison)
DSS Headquarters, U.S. Department of State
Office of Public Affairs
571-345-2507 office
Frenchaj1@state.gov
Navy Director, Navy
Office of Information West
10880 Wilshire Boulevard, Suite 1220
Los Angeles, CA 90024
(310) 235-7481 / FAX (310) 235-7856
Production Support Request Questionnaire
https://www.navy.mil/Navinfowest/About-Us/
E-mail: navyinfowest@gmail.com
Air Force
Office of Public Affairs Entertainment Liaison
Los Angeles, CA
Bryon McGarry (Chief, Public Affairs)
Phone:
424-225-0674 or 310-235-7511
Fax: 310-235-7500
Emails: AFELOhollywood@gmail.com or SpaceForceHollywood@gmail.com
NYC National Engagement Office (speakers/interviews)
805 Third Ave., 9th Floor
New York, NY 10022
Phone: 732-275-2886 or 732-239-9359
email: airforcenyc@us.af.mil
Marine Corps
Entertainment Media Liaison Office
Build 2264
Camp Pendleton, CA 92055
Tel: 703-859-5355
E-mail: / entertainment@usmc.mil usmc.emlo@gmail.com
Army
Federal (General) Contact
U.S. Army Public Affairs
Media Relations Division
Office of the Chief of Public Affairs
1500 Army Pentagon, Room 1E475
Washington, DC 20310-1500
Journalists and members of the media can submit inquiries by emailing the Army Public Affairs Media Relations Division in the Pentagon. Please include your topic and deadline in your request.
Entertainment Industry Contact (Los Angeles branch)
U.S. Army Office of the Chief of Public Affairs, Western Region
6230 Van Nuys Boulevard, Suite 2001
Van Nuys, California 91401-2724
Phone: (310) 279-8342
Fax: (818) 616-3672
(310) 235-7621 / FAX (310) 235-6075
Army Public Affairs (OCPA) Contacts:
Office Website
Public Affairs Northeast (OCPA New York): 212.784.0112
Army Entertainment Office (OCPA West): 310-279-8342 |  Website
Media Query Contacts by Subject:
Operations, intelligence, and logistics – 703-697-7662 or 703-697-5343
Weapons, environment, and technology – 703-693-5084 or 703-697-7592
Personnel and human resources – 703-695-0373 or 703-693-7859
Air Traffic Control
U.S. Department of Transportation
Federal Aviation Administration
Federal Office
Office of Public Affairs
800 Independence Avenue, SW Room 908
Washington, DC 20591
202.267.3883
Public Affairs Specialist
Steve Kulm
steven.kulm@dot.gov
Phone: 202-366-9260
Eastern Region
1 Aviation Plaza, Room 542
Jamaica, NY 11434-4809
Phone: (718) 553-3015
Bureau of Alcohol, Tobacco, Firearms and Explosives (ATF)
Federal Headquarters
Bureau of Alcohol, Tobacco, Firearms and Explosives (ATF)
Office of Public Affairs
99 New York Avenue NE
Washington, DC 20226
Media Inquiries
Phone: (202) 648-8500
Email: liaison2@atf.gov
Media Contacts
Janice L. Kemp
Public Affairs Specialist
(202) 648-7953, Direct
Janice.L.Kemp@usdoj.gov
New York Division
New York Group VI (Industry Operations)
Financial Square
32 Old Slip, Suite 3500
New York, New York 10005
Voice: (646) 335-9060 Fax: (646) 335-9061
Public Affairs/Media Contact
Amanda Hay-Caroffino
Public Information Officer
Voice: (646) 335-9000
Fax: (646) 335-9001
Email: ny-pio@atf.gov
United States Coast Guard
1st District Northeast Public Affairs Detachment New York
1 South Street
New York, NY 10004
Phone: 212.514.4291 (main) / 917.703.0983 (after hours)
Drug Enforcement Administration (DEA)
Office of Congressional and Public Affairs
National Media & Press Inquiries: 202-307-7977 / DEA.Public.Affairs@dea.gov
New York Media & Press Inquiries: Erin Mulvey, 212-337-2906; General phone line: 212.337.3900
New York Community Outreach Coordinator: SA Peter Strauss, 212.274.4502
Office of Training
P.O. Box 1475
Quantico, Virginia 22124-1475
703.632.5000
Federal Bureau of Investigation (FBI)
www.FBI.gov
Office of Public Affairs – 202.278.3519
General Inquiries (national): public.affairs@fbi.gov
National Press Office (national news media) : 202-304-3691
New York Field Press Office
Adrienne Senatore and Martin Feely
Main Press Line: 212.384.2100
Federal Emergency Management Agency (FEMA)
Federal Headquarters
500 C St., SW Washington, DC 20472
FEMA Newsdesk, 202.646.3272
FEMA-News-Desk@dhs.gov
FEMA Region II – New York
26 Federal Plaza, Suite 1337
New York, NY 10278-0002
Director of External Affairs Don Caetano, 347-416-3792, Donald.Caetano@fema.dhs.gov
U.S. Department of Homeland Security (DHS)
Office of Multimedia
202.282.8010
multimedia@dhs.gov
mediainquiry@hq.dhs.gov
http://www.dhs.gov/xabout/structure/editorial_0821.shtm
U.S. Immigration and Customs Enforcement (ICE)
U.S. Department of Homeland Security
ICE Entertainment & Multimedia Office of Public Affairs Washington, DC
Brandon Montgomery
brandon.alvarez-montgomery@dhs.gov 202.732.4242
General Media Inquiries: ICEmedia@ice.dhs.gov
Veterans Administration
U.S. Department of Veterans Affairs
810 Vermont Avenue, NW Washington, DC 20420
Media Relations
202.461.7600
vapublicaffairs@va.gov
---
GOVERNMENT AGENCIES – State & City
Fire Department of New York (FDNY)
FDNY website
Frank Dwyer
Deputy Commissioner, External Affairs and Public Info
Frank.Dwyer@fdny.nyc.gov
718-999-2056
General Info
fdnyopi@fdny.nyc.gov
718-999-2056
New York City Board of Education
Nathaniel Styer
Press Secretary
NStyer@schools.nyc.gov
212-374-5141
General Info
communications@schools.nyc.gov
Mayor's Office of Media and Entertainment (MOME)
Website
www.facebook.com/madeinny
www.twitter.com/madeinny
Melanie Scharler
Associate Commissioner – Director of Strategic Communications
Mscharler@media.nyc.gov
212-974-4022
Contact information for MOME subdivisions
Send an email: Office of Film, Theatre and Broadcasting
NYC Office of the Chief Medical Examiner (OCME)
Julie Bolcer
Executive Director of Public Affairs and Senior Advisor
jbolcer@ocme.nyc.gov
212-447-2041
General Info
publicaffairs@ocme.nyc.gov
212-447-2041
General Inquiries: 212.447.2030
Office of Emergency Management, NYC (OEM)
Allison Pennisi
Executive Director – Public Information
General Info
press@oem.nyc.gov
Press office: 718.422.4888
165 Cadman Plaza East
Brooklyn, NY 11201
Department Website (external – opens in a new window)
New York Police Department (NYPD)
NYPD Midtown North Precinct
Officer Joe Dunne
Community Outreach Officer/Patrol Officer
212.767.8400, select '0'
Availability: Tuesday thru Saturday, 11:00am to 3:30pm.
Office of Deputy Commissioner, Public Information
Julian Phillips
Deputy Commissioner of Public Affairs
Julian.Phillips@nypd.org
One Police Plaza Room 1320
New York, NY 10038
Attn: DCPI
NYPD Public Information Contacts
DCPI@NYPD.org
646-610-6700
New York City Public Advocate
William Gerlich
Director of Communications
wgerlich@advocate.nyc.gov
212.669.7200 ext. 2175
1 Centre Street, 15th Floor
New York, NY 10007
212.669.7200
Department Website
---
MEDICAL INFORMATION
Alzheimer's Association
Alz.org
312-335-4078
media@alz.org
The American Board of Anesthesiology
www.theaba.org
Lauren Dupere
Director, Communications, Engagement, & Marketing
(919) 745-2233
lauren.dupere@theaba.org
American Society of Anesthesiologists
Media Contacts
Theresa Hill, MS
Director of Public Relations
(773) 330-5273
T.hill@asahq.org
LaSandra Cooper
Senior Public Relations Manager
(708) 650-2886
l.cooper@asahq.org
General Contact
ASA Communications Office
(847) 268-9246
pr@asahq.org
American Medical Association
General Media Inquiries
312.464.4430
Email form
Media inquiries regarding studies published in JAMA Network journals:
JAMA Network Media Relations
312-464-JAMA (5262)
mediarelations@jamanetwork.org
Deanna Bellandi, MPH
Director, JAMA Network Media Relations, Social Media and News
312-464-2515
Deanna.Bellandi@jamanetwork.org
Jim Michalski
Senior Public Information Officer, JAMA
312-464-5785
Jim.Michalski@jamanetwork.org
Lighthouse International
Website
111 E. 59th St
New York NY 10022-1202
Press & Media Inquiries: 917-386-9424
National Cancer Institute
Press Office
Building 31, Room 10A25
31 Center Drive, MSC 2580
Bethesda, MD 20892-2980
202-760-6600
Email: ncipressofficers@mail.nih.gov
http://www.cancer.gov
Centers for Disease Control and Prevention (CDC)
1600 Clifton Rd
Atlanta, GA 30333
Main Press Line
Phone:404.639.3286
Fax: 404.718.1630
Email: media@cdc.gov
CDC National Center for Health Statistics
Phone: 301.458.4800
Email: paoquery@cdc.gov
General/Non-Media Line: 800.232.4636
FDNY – Mobil CPR Training Unit
Website
Phone: 718.281.3888
Juvenile Diabetes Research Foundation International
Media Relations
26 Broadway
New York, NY 10004
Media & Research Contact:
Ayana Young
Email: Ayoung@jdrf.org
General media inquiries and subject matter expert interview requests: media@jdrf.org
Website:  http://www.jdrf.org
American Diabetes Association
2451 Crystal Drive, Suite 900
Arlington, VA 22202
Media Contact:
Daisy Diaz
press@diabetes.org
703-253-4807
Wheels of Progress
George Gallego
Founder & CEO
1325 Fifth Ave. Suite 4B New York, NY 10029
347.645.3265
info@wheelsofprogress.org
www.wheelsofprogress.org
Epilepsy Foundation
8301 Professional Place
Landover, MD 20785
800.332.1000
Media Contact
Jackie Aker
Director, Public Relations
310.846.9272
media@efa.org
https:// www.efa.org
National Society of Genetic Counselors
www.nsgc.org
401 N. Michigan Avenue
Chicago, IL 60611
312.673.5912 nsgc@nsgc.org
Expert Media Panel Contact
Public Communications, Inc.
NSGCPR@pcipr.com | 312.558.1770
Panel members & areas of focus
Additional NSGC contacts
Hollywood, Health & Society at the USC Annenberg Norman Lear Center
https://hollywoodhealthandsociety.org
Twitter: @HollwdHealth
Facebook: HollywoodHealth
Hollywood, Health & Society
USC Annenberg Norman Lear Center
Kerckhoff Hall
734 West Adams Blvd.
Los Angeles, CA 90007
Media Contact
Kate Langrall Folb
Director
8383 Wilshire Blvd, Suite 650
Beverly Hills, CA 90211
(323) 782-3315
Kate.Folb@usc.edu
General Contact
(213) 764-2704
hhs@usc.edu
Climate Change Initiative Contact
Roberta Cruger
Program Specialist
(323) 782-3325
roberta.cruger@usc.edu
National Athletic Trainers' Association
www.nata.org
1620 Valwood Parkway, Suite 115
Carrollton, TX 75006
Primary Contact
Tamesha Logan
Associate Executive Director
tameshal@nata.org.
214.637.6282
Mayo Clinic
Karl Oestreich
Media Relations Director
507-293-0967
oestreich.karl@mayo.edu
Newsroom
507-284-5005 | newsbureau@mayo.edu
Websites by category:
Diseases and Conditions
Medical Research and Physician Education Programs
United Network for Organ Sharing
Website
Mary Beth Murphy
Chief Communications Officer
700 North 4th Street
Richmond, VA 23219
804.782.4800
News & Media Bureau
Media relations specialists:
Anne Paschke
Eric Steigleder
804-782-4730
newsroom@unos.org
American Academy of Orthopaedic Surgeons
https://www.aaos.org/
Deanna Killackey
Manager, Media Relations
killackey@aaos.org
847-384-4035
Lauren P. Riley
Manager, PR and Communications
pearson@aaos.org
847-384-4031
Kristen Coultas
Manager, Advocacy Communications
coultas@aaos.org
202-548-4143
847.384.4031
General Inbox: media@aaos.org
Planned Parenthood
Office of Arts and Entertainment Engagement
Caren Spruch
Director of Arts and Entertainment Engagement
Caren.spruch@ppfa.org
Media Office
media.office@ppfa.org
212-261-4433
---
RELIGIOUS INFORMATION
Buddhism
New York Insight Meditation Center
(Theravada tradition)
www.nyimc.org
General Questions: info@nyimc.org
(212) 213-4802
Mahayana Temple of New York
(Mahayana tradition)
en.mahayana.us
133 Canal Street, New York, NY 10002
Tel: (212) 925-8787
Extension 110 or 103
info@mahayana.us
Shambhala Meditation Center of New York
(Vajrayana tradition)
P.O. Box 1599 New York, NY 10113
212 675 6544
info@shambhalanyc.org
https://ny.shambhala.org
Zen Peacemakers
(Zen tradition)
1732 1st Ave. Box #20162
New York, NY 10128
https://zenpeacemakers.org/
email: info@zenpeacemakers.org
Phone: (INT +1) 917.633.9550
Christianity
American Baptist Association
4605 N. State Line Avenue
Texarkana, TX 75503
907.792.2783
https://www.abaptist.org/
National Baptist Convention, USA, Inc.
Baptist World Center Headquarters
1700 Baptist World Center Drive
Nashville, TN 37207
Phone: 615.228.6292
Toll Free: 866.531.3054
Website (external – opens in a new window)
Southern Baptist Convention
www.SBC.net
Jon D. Wilke
Director of Media Relations
(615) 782-8611 – office
jwilke@sbc.net
Jonathan P. Howe
Vice President for Communications
(615) 782-8645 – office
jhowe@sbc.net
Submit an email inquiry
Roman Catholic Archdiocese of New York
1011 1st Avenue
New York, NY 10022
Media Relations
Office of Communications
(212) 371-1000 Ext. 2990
communications@archny.org
Archdiocese Website
United Church of Christ
National Office
1300 E. 9th Street, Suite 1100
Cleveland, Ohio 44114
Charles Jefferson, Jr.
Director, Marketing & Communications
Email: jeffersonc@ucc.org
Phone: 216-736-2131
UCC Website
Christian Science
Manager and Church media contact
Kevin Ness
210 Massachusetts Ave. P09-10
Boston, MA 02115 USA
617–450–3310
ComManager@csps.com
Website
Episcopal Church Center
815 Second Avenue
New York, NY 10017
212.716.6136, 6137; 800.334.7626, ext. 6136, ext. 6137
Glossary of Terms – https://www.episcopalchurch.org/glossary/
Research & Statistics – https://www.episcopalchurch.org/public-affairs/
Amanda Skofstad
Public Affairs Officer
Contact form – https://www.episcopalchurch.org/staff/amanda-skofstad/
Evangelical
National Association of Evangelicals
PO Box 23269
Washington, DC 20026
Phone: 202.789.1011
Evangelical Lutheran Church in America
ELCA Commission for Multicultural Ministries
8765 W. Higgins Rd. Chicago, IL 60631-4185
Shenandoah Gale
Director for Anti-Racism Commitment
Phone: 773.380.28362
800.638.3522 x 2862
United Methodist Church
Office of Public Information
810 12th Avenue S. Nashville, TN 37203
615-742-5406 or presscenter@umcom.org
Presbyterian
ByFaith Magazine
The Web Magazine of the Presbyterian Church in America
Richard Doster ddoster@byfaithonline.com
Website
678.825.1025
1700 North Brown Road, Suite 105
Lawrenceville, GA 30043
(678) 825-1005
email: info@byfaithonline.com
The Church of Jesus Christ of Latter-day Saints (Mormons)
Eric Hawkins
P: (801) 240-4111
newsmedia@ldschurch.org
https://newsroom.churchofjesuschrist.org/article/contact-us
Pentecostal Tabernacle International
18415 NW 7th Ave. Miami, FL 33169
305.651.9696
info@pentab.org
Website
Hinduism
Arsha Bodha Center
84 Cortelyous Lane
Somerset, NJ 08873
732.940.4008
info@arshabodha.org
Judaism
Reconstructing Judaism
Rachel Forth
Assistant Director of Engagement Communications
215.576.0800 ext. 133
RForth@ReconstructingJudaism.org
1299 Church Road
Wyncote, PA 19095
Orthodox Union
40 Rector St, 4th Floor
New York, NY 10006
Rivki Schwartz
Director of Marketing and Communications
212.613.8226
schwartzr@ou.org
Maury Litwack
Managing Director Public Affairs
212.613.8132
mlitwack@teachcoalition.org
The United Synagogue of Conservative Judaism
3080 Broadway Suite B208
New York, NY 10027
(212) 533-7800
Website
Union for Reform Judaism
Laura Frank
267-234-1497
lfrank@urj.org
pressinquiry@urj.org
Baha'i
Baha'is of the United States
Baha'i National Center
1233 Central Street
Evanston, IL 60201
(847) 733-3400
Media and Public Affairs
James Samimi Farr
1320 19th St. NW, Suite 701
Washington, DC 20036
(202) 833-8990
usbahaimedia@usbnc.org
usnsa-opa@usbnc.org
Islam
MPAC Hollywood Bureau
Based in Los Angeles, The MPAC Hollywood Bureau changes the narrative of Islam and Muslims in the entertainment industry so that audiences see Muslims as vital contributors to creating social and cultural change in America and around the world.
323-258-6722
hollywood@mpac.org
Collections & Stories of American Muslims
2315 Martin Luther King Jr Ave SE
Washington, DC 20020
202 610-0586
aihm@musliminamerica.org
MOST Resource
As Muslim themes and characters appear more often in television and film, writers and producers face a complex challenge: presenting multidimensional characters and stories that transcend stereotypes. MOST offers a resource service — fast facts, polls, research, experts—about Islam and the Muslim world.
P.O. Box 650458
Potomac Falls, VA 20165-0458
323.848.8823
Website
Unity Productions Foundation (UPF)
The mission of Unity Productions Foundation (UPF) is to create peace through the media. A nonprofit organization founded in 1999, UPF produces documentary films for both television, broadcast, online viewing, and theatrical release, and implements long-term educational campaigns aimed at increasing understanding between people of different faiths and cultures, especially between Muslims and other faiths.
P.O. Box 650458
Potomac Falls, VA 20165-0458
Fax 703.738.7044
outreach@upf.tv
Scientology
Church of Scientology International
6331 Hollywood Blvd., Suite 1200, Los Angeles, CA 90028-6329
323-960-3500
Karin Pouw
Public Relations Director
Contact Form
Unitarian
Unitarian Universalist Association of Congregations
25 Beacon Street
Boston, MA 02108
617-742-2100
Suzanne Morse
Public Relations Director
smorse@uua.org
(617) 948-4650
Lisa Gregory
Director of Communications
lgregory@uua.org
(617) 948-6431
General Religious Information
Religious Tolerance
The OCRT, the Ontario Consultants on Religious Tolerance, attempts to serve the people of the United States, Canada, and the rest of the English speaking world in four areas: disseminating accurate religious information; exposing religious fraud, hatred and misinformation; disseminating information on "hot" religious topics; and promoting religious tolerance.
Religious Tolerance Website (external – opens in a new window)
---
DIVERSITY, EQUITY, & INCLUSION
Sex & Nudity + Intimacy Coordinators
SAG-AFTRA Sex & Nudity Rulebook (external – opens in a new window)
SAG-AFTRA Intimacy Coordinator Resources (external – opens in a new window)
Standards and Protocols for the Use of Intimacy Coordinators (external – opens in a new window)
Bias-Free and Inclusive Language Guides
Conscious Style Guide (external – opens in a new window)
National Center on Disability and Journalism Disability Language Style Guide (external – opens in a new window)
American Psychological Association – Bias-Free Language Guide (external – opens in a new window)
National Assembly of State Arts Agencies – Inclusive Language Guide (external – opens in a new window)
Define American
Define American's Entertainment Media Department spearheads consultations with entertainment industry executives, showrunners, and writers to help them develop more realistic immigrant characters and navigate complex immigration-related storylines with the goal of creating positive and long-lasting cultural change.
Issues and Communities: Immigration, Immigrant Rights, Undocumented Immigrants, Communities of Color
Managing Director
Jenn Bender
ent@defineamerican.com
Charlene Jimenez
Director, Entertainment Partnerships and Advocacy
ent@defineamerican.com
Ralph J. Bunche Center for African American Studies at UCLA
The Bunche Center was established as an Organized Research Unit (ORU), with the mission to develop and strengthen African American Studies through five primary organizational branches: research, academic programs, library and media center, special projects, and publications.
160 Haines Hall
Box 951545
Los Angeles, CA 90095-1545
310.825.7403
UCLA Division of Social Sciences Hollywood Diversity Report
The Hollywood Diversity Report series of annual reports has transferred to the Division of Social Sciences at UCLA.  The reports primarily examine the relationship between diversity and the bottom line in the entertainment industry.
Background information on the annual report:  Why the Hollywood Diversity Report focuses on race, ethnicity and gender data
Please direct any questions about the reports to Dr. Ana-Christina Ramón, Director of Research and Civic Engagement for the Division of Social Sciences, at acramon@ss.ucla.edu
2022 Hollywood Diversity Report
Ghetto Film School
Educates, develops and celebrates the next generation of great American storytellers. In Partnership With Untitled-1.
John Mernacaj
Executive Director, GFS NY
79 Alexander Ave. 4th Floor
Bronx, NY 10454
(718) 589-5470
GFS Roster
About the GFS Roster
roster@ghettofilm.org
---
GENDER & LGBTQ+ Issues
Lambda Legal
www.lambdalegal.org
Tom Warnke – Media Relations Director
213-841-4503
twarnke@lambdalegal.org
Samy Nemir – Public Information Officer
202-672-4877
snemir@lambdalegal.org
Tyleis Davidson – Public Information Officer
678-492-1821
tdavidson@lambdalegal.org
Glossary of LGBTQ+ Terms
Wingspan
St. Paul-Reformation Lutheran Church
100 N. Oxford St.
St. Paul, MN 55104-6540
Pastor Anita Hill and Pastor Keith Olstad
Phone: 651.224.3371
Email: office@stpaulref.org
Women in the Arts & Media, Inc. (WAM)
Shellen Lubin, Co-President
Leslie Shreve, Co-President
244 Fifth Avenue, Suite 2932
New York, NY 10010
info@womenartsmediacoalition.org
www.womenartsmediacoalition.org
---
MUSEUMS & LIBRARIES
American Museum of Natural History
www.amnh.org
Central Park West at 79th Street
New York, NY 10024
Ann Canty
Senior Vice President for Communications, Marketing & Digital
acanty@amnh.org
212-769-5149
General Media Inquiries
212-769-5800
communications@amnh.org
Center for Jewish History
15 West 16th Street
New York, NY 10011
212.294.8301
Website
City Hall Library
31 Chambers Street, Room 112
New York, NY 10007
The Municipal Library and Archives' public reading rooms are open to the public (by appointment only) – with appropriate health and safety protocols in place.
For general research questions or to schedule an appointment: research@records.nyc.gov
Submit a contact form for the Municipal Archives and Library
Phone: 311 or 212.63.9675 (outside of New York)
The Cloisters Museum and Gardens
99 Margaret Corbin Drive
Fort Tryon Park
New York, NY 10040
212-923-3700
cloisters@metmuseum.org
Communications Department
(212) 570-3951
communications@metmuseum.org
El Museo del Barrio
Media Contact
Rose Mary Cortes
rcortes@elmuseo.org
212.831.7272
www.elmuseo.org
The Jewish Museum
Anne Scher
Senior Director of Strategic Communications
ascher@thejm.org
212.423.3271
1109 5th Ave,
New York, NY 10128
Lower East Side Tenement Museum
97 Orchid Street
New York, NY
jsalen@tenement.org
646-518-3061
Metropolitan Museum of Art and The Cloisters
The Metropolitan Museum of Art
1000 Fifth Avenue
New York, NY 10028-0198
212.535.7710
Communications Department
(212) 570-3951
communications@metmuseum.org
The New York Public Library
Stephen A. Schwarzman Building
Fifth Avenue at 42nd Street
New York, NY 10018
The New York Public Library
Press Inquiries
212.592.7700
Website
Media Contact
press@nypl.org
Library for the Performing Arts
New York Public Library
40 Lincoln Center Plaza
New York, NY 10023-7498
212.870.1630
Solomon R. Guggenheim Foundation and Museum
Solomon R. Guggenheim Foundation & Museum, New York
One Liberty Plaza, 24th Floor
New York, NY 10006
pressoffice@guggenheim.org
Library and Archives
libraryandarchives@guggenheim.org
Marketing and Social Media
marketing@guggenheim.org
Guggenheim Museum Bilbao
Avenida Abandoibarra, 2
48001 Bilbao, Spain
media@guggenheim-bilbao.es
Peggy Guggenheim Collection
701 Dorsoduro
30123 Venice, Italy
press@guggenheim-venice.it
The Morgan Library & Museum
Department of Communications & Marketing
The Morgan Library & Museum
225 Madison Avenue
New York, NY 10016
212.590.0311
media@themorgan.org
Press Contacts
Noreen Khalid Ahmad
Adam Mrlik
The Africa Center (formerly Museum for African Art)
1280 Fifth Avenue
New York, NY 10029
212-444-9795
press@theafricacenter.org
info@theafricacenter.org
The Museum of Chinese in America (MOCA)
Museum
215 Centre Street
New York, NY 10013
Collections & Research Center
3 Howard Street
New York, NY 10013
+1 (855) 955-MOCA
info@mocanyc.org
The Museum of Modern Art
Department of Communications and Public Affairs
The Museum of Modern Art
11 West 53rd Street
New York, NY 10019
pressoffice@moma.org
Department of Communications
MoMA PS1
22-25 Jackson Avenue at 46th Avenue
Long Island City, NY 11101
press_momaps1@moma.org
Museum of the Moving Image
36-01 35th Avenue
Astoria, NY 11106
718-777-6830
pr@movingimage.us
New York Hall of Science
47-01 111th Street
Queens, NY 11368-2950
Media Relations
718-683-9359
The Paley Center for Media
25 West 52nd Street
New York, NY 10019
Kimberly Spell
Head of Communications
press@paleycenter.org
Schomburg Center for Research in Black Culture
515 Malcolm X Boulevard
New York, NY 10037-1801
212.491.2200
http://www.nypl.org/locations/schomburg
Whitney Museum of American Art
99 Gansevoort St, New York, NY 10014
Library
library@whitney.org
(212) 570-3648
Press and Media Inquiries
pressoffice@whitney.org
(212) 570-3633
---
SCIENCE
Green Production Guide
Climate Storytelling Resource Hub
A list of organizations and companies involved in the development and promotion of climate and environmental content for the screen. From engaging with thematic story lines to messaging and world-building, take a look to see who may provide opportunities and resources (scientists, consultants, researchers), to help you develop sustainable content with authenticity and impact.
Good Energy
Good Energy is a nonprofit cultural consultancy for the age of climate change. Our mission is to inspire, support, and accelerate stories in scripted tv and film that reflect the world we live in now—and help us envision a better future.
Main Website – https://www.goodenergystories.com/
Library of Experts
climatestories@goodenergystories.com
Inside Science | News Service of the American Institute of Physics
Emilie Lorditch
One Physics Ellipse
College Park, MD 20740-3843 phone: 301.209.3029
Fax: 301.209.0846
elorditc@aip.org  http://insidescience.org
insidescience@aip.org
Nature Conservancy
Meg Goldthwaite
Chief Marketing and Communications Officer
SCHEDULING CONTACT
Andrea Caldas
Email: andrea.caldas@tnc.org
MEDIA CONTACT
Email: media@tnc.org
https://www.nature.org/
---
OTHER
American Civil Liberties Union
Briana Ryan
Media Relations Liaison
125 Broad St.,
New York, NY 10004
212.519.7894
mediaBR@aclu.org  www.aclu.org
To schedule an interview with an ACLU expert, email media@aclu.org or leave a voicemail at (212) 549-2666.
UCLA Fielding School of Public Health
Main Contact
Carla Denly
Assistant Dean for Communications
cdenly@support.ucla.edu
gmi@ph.ucla.edu
Guide to Covering Set
"The Idiot's Guide to Covering Set" created by Adele Lim (PDF)
Quick Links
Do you represent an organization that would like to be included in the Research Guide? Let us know:
Back to top