2018-19 WGAE COUNCIL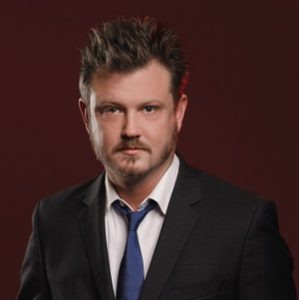 Beau Willimon
President
Beau Willimon is a screenwriter, producer and playwright. He earned an Academy Award nomination for screenplay "The Ides of March," adapted from his play Farragut North, and made his first foray into television as the creator and showrunner of the Emmy and Golden Globe winning "House of Cards." He is currently executive producing "The First," a drama set in the near future about the first human mission to Mars, starring Sean Penn and Natascha McElhone. He also wrote the screenplay for the upcoming feature film "Mary Queen of Scots," starring Saoirse Ronan and Margot Robbie. Willimon was elected to WGAE Council twice before becoming president of the Guild. He is honored to serve his fellow writers.

---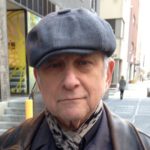 Jeremy Pikser
Vice President
Jeremy Pikser has been a member of the WGAE Council since 2007. He's the co-writer of the film Bulworth, for which he won the LA Critics Award, as well as Oscar, Golden Globe and Writer's Guild nominations for best screenplay and War, Inc., a satire about US policy in the Middle East, which he wrote with Mark Leyner and John Cusack. He also wrote The Lemon Sisters and worked on the script and production of Reds. He is currently a teacher of graduate screenwriting at Johns Hopkins University.
---
Bob Schneider
Secretary-Treasurer
---
Monica Lee Bellais
Monica Lee Bellais is an American screenwriter, producer, and global media expert. She is well known for bridging Hollywood with Washington, D.C. area subject matter specialists in all spheres of government, military, and the private sector. Monica worked at James Cameron's Lightstorm Entertainment; in the Office of Jeffrey Katzenberg at DreamWorks; Warner Bros. Records; Discovery Communications; Smithsonian Networks; Public Broadcasting Service; and TeleProductions International. She has production experience in Canada, Egypt, England, France, Germany, Iceland, Italy, Japan, Lebanon, Mexico, Monaco, Pakistan, Thailand, and the United Arab Emirates. Monica is a council member of the Writers Guild of America East. She serves on the Advisory Committee for Women in Film & Video after four years as a Board Member. She is on the Advisory Board for the Double Exposure: Investigative Film Festival and Symposium, which highlights investigative journalism in film. Monica holds a Bachelor of Individualized Studies in Journalism and Mass Communication from New Mexico State University. Her professional membership includes the Producers Guild of America, the Writers Guild of America, SAG-AFTRA, National Academy of Television Arts & Sciences – Documentary Programming Peer Group, British Academy of Film and Television Arts, and The National Press Club.
---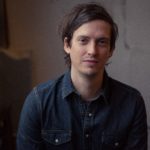 Kyle Bradstreet
Kyle Bradstreet is an award winning writer / producer whose work has been produced in the U.S. and Europe. He is currently a writer and executive producer on the critically acclaimed Mr. Robot (USA Network), where he has received Peabody, Golden Globe and Writers Guild of America awards. Other television series include Berlin Station (Epix), Copper (BBC America), Borgia: Faith & Fear (Netflix) and The Philanthropist (NBC). As a playwright, Bradstreet's dramas have been produced and developed at the Contemporary American Theater Festival, The Flea Theater, Gloucester Stage Company, Barefoot Theatre Company for Cherry Lane Theatre, Labrats Theatre Company for Jimmy's No. 43, Shortened Attention Span for The Players Theatre and La Manuela for Microteatro Por Dinero in Madrid. His short fiction has been published in the literary journals Blood Lotus, Third Wednesday, The Coachella Review, rFISHc and Two Hawks Quarterly. Guest lecturing stints include New York University's Tisch School of the Arts and SUNY College at Buffalo. Kyle is a member of the Dramatists Guild of America and the Writers Guild of America, East, on which he is currently a council member.
---
Lisa Takeuchi Cullen
Lisa Takeuchi Cullen is a TV writer, author and journalist. She has written TV pilots for CBS, A&E and Warner Bros.; her drama pilot "The Ordained" was produced by CBS, featuring Charlie Cox, Audra McDonald, Hope Davis and Sam Neill. Previously she worked as a staff writer and foreign correspondent for TIME magazine. Her two books are novel "Pastors' Wives" (Plume/Penguin, 2013) and nonfiction "Remember Me: A Lively Tour of the New American Way of Death" (HarperCollins, 2006). Her bylines have appeared in The New York Times, Boston Globe, Washington Post and Bon Appetit. Lisa lives in New Jersey with her family. Please follow Lisa on Twitter @lisacullen and visit www.lisacullen.com.
---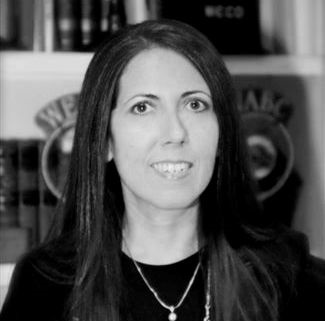 Bonnie Datt
Bonnie Datt is serving her fourth term on the WGAE Council. She has been a producer of the WGAE Awards since 2009; in 2012 she became the first female Chair of the Awards Committee, a position she continues to hold. Bonnie also Co-Chairs the Animation Caucus and is a longstanding member of the New Members Committee. She began her career as a standup comic and has done punch-up on pilots and sitcoms for ABC, Disney and Paramount. She's written for cable shows on the USA and Oxygen networks and children's shows for PBS and Disney—including co-creating a pilot for the Disney Channel. Bonnie has also worked as a non-fiction story producer. In the world of new media, she co-created an animated short and was a regular contributor to the digital news site Racked for five years. Due to her varied resume, she learned firsthand the multiple ways which writers suffer without Guild representation. These experiences directly inspired her dedication to WGAE organizing. In her personal life, Bonnie is very active in national Democratic politics.

---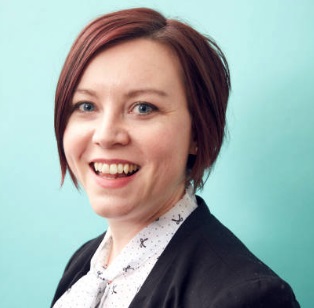 Kaitlin Fontana
Kaitlin is currently a Field Producer on Full Frontal with Samantha Bee. She is a 2018 NYTVF Development Deal recipient ("Peace," Audible) as well as a finalist in the 2018 HBOAccess Directing Fellowship. Her directorial debut, Franchesca, was an official 2018 Sundance Film Festival selection. Kaitlin is a 2018 WriteHer List Honoree, an inaugural 2017 WGA/Made in New York Writers Room Fellow, 2017 Showtime Tony Cox Award winner, and 2017 Bitch List Honoree, all for her pilot Casey Can't, which is currently in development. She's also the creator and host of The Box, a live intersectional feminist late night comedy show. Her work has been featured on and in TBS, MTV, Reductress, A&E, VH1, CBC, EnRoute, CTV, VICE, Vulture, Rolling Stone, Exclaim!, Chatelaine, and SPIN, among others. Kaitlin lives in Brooklyn, NY. She was born in Fernie, British Columbia, Canada, a distinction she shares with Rush guitarist Alex Lifeson.

---
A.M. Homes
---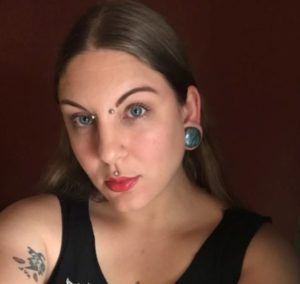 Kim Kelly
Kim Kelly is a freelance writer and organizer whose work on labor, politics, and culture has appeared in a number of publications, including the New York Times, the Washington Post, the New Republic, the Pacific Standard, Pitchfork, Bitch, and Rolling Stone. She currently write a column on labor and working class history called No CLASS for Teen Vogue. Previously, she was the heavy metal editor at Noisey, VICE's music vertical, and served on the original Vice Union editorial organizing and bargaining committees. She was also on the organizing committee to unionize the company's TV and production units, and on the bargaining committee for the editorial unit's current contract. She grew up deep in the South Jersey Pine Barrens, and currently splits her time between Philadelphia and Brooklyn. Follow her on Twitter: @grimkim
---
Susan Kim
Susan Kim has written for more than three dozen children's TV series, including Wonder Pets!, Arthur, Martha Speaks!, Dragon Tales,  PB&J Otter, Ni-Hao Kai-Lan, Handy Manny, Are You Afraid of the Dark?, Speed Racer, Reading Rainbow, and Stanley; she has been nominated for an Emmy and Writers Guild Awards four times. She won a Writers Guild Award for the documentary Paving the Way, which aired on PBS. Her stage plays have been produced in LA and NYC and are published by Dramatists Play Service and Smith & Krauss. During the strike, she co-wrote the nonfiction book, Flow: The Cultural Story of Menstruation (St. Martin's Griffin), which is currently on sale. With novelist and playwright Laurence Klavan, she wrote two graphic novels that are coming out this year from First Second Books: City of Spies and Brain Camp. She is a member of the Writers Guild of America, East, ASCAP, Ensemble Studio Theatre, and Local 2322.
---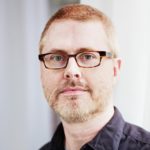 Christopher Kyle
Christopher Kyle's WGA Credits include Serena, Alexander, K-19: The Widowmaker, The Weight of Water, and Homicide: Life on the Streets. His plays include The Monogamist and Plunge (Playwrights Horizons), The Safety Net (Broken Watch Theatre), and Boca (Charlotte Rep). He is a graduate of the MFA program in playwriting at Columbia University and a former Guggenheim Fellow in Drama.
---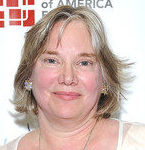 Gail Lee
Gail Lee is writer/producer at CBS News who has been involved in Guild activities for many years. Her credits include 7 terms as WGAE Secretary/Treasurer as well as serving on the Finance, Awards, Real Estate and multiple WGA-CBS News Negotiating Committees. Gail was the recipient of the Richard B. Jablow Award for Devoted Service to the Guild. She has also won WGA, RTNDA and Peabody Awards for her work.
---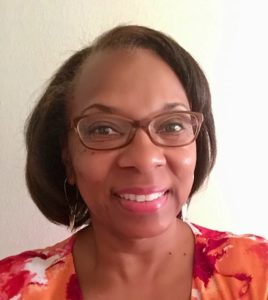 Kathy McGee
Kathy McGee is a news writer/producer at WCBS-TV and has been active in the WGAE for more than 20 years. She was elected to the Council in 2014 and is a member of the Diversity Committee. She has served as shop leader at WCBS since 2007, and on the negotiating committee for three CBS contracts. An Oklahoma native, Kathy has 30+ years of experience in broadcast journalism.
---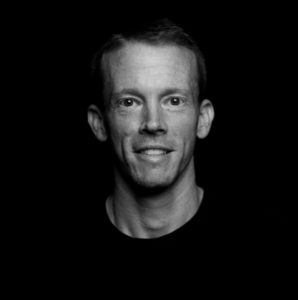 Hamilton Nolan
Hamilton Nolan is a senior writer for Splinter News at Gizmodo Media Group. He formerly wrote for Gawker, and helped his colleagues organize Gawker Media in 2015
---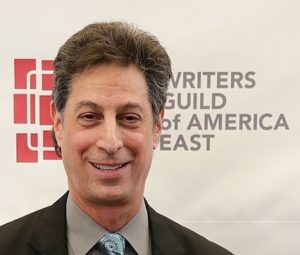 Phil Pilato
Phil Pilato has been a Writers Guild member for 35 years, and a Council Member for the last 10 years. He currently works as an Editor and Writer at 1010 WINS Radio. Phil has also worked at WCBS News Radio 880, BBC Radio Five, ABC Radio (Austrailian Broadcasting), ABC and AP Radio and SNC. He's been nominated for two Writer's Guild News Awards, and in 2013 was given the Richard B. Jablow award for service to the Guild.
---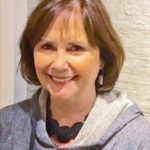 Courtney Simon
A Guild member since 1980, Simon has written for twelve different daytime dramas, including AS THE WORLD TURNS, SANTA BARBARA, GUIDING LIGHT and ALL MY CHILDREN. She has won seven Daytime Emmy Awards and seven Writers Guild Awards. Simon has served on the WGAE Council since 2007, where she has been active in lobbying efforts to promote a diversity-based tax credit in New York state. She co-chairs the WGAE Diversity Coalition, is a member of the Awards Committee and has been chair of the Daytime Committee.
---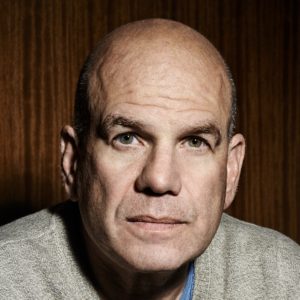 David Simon
David Simon is a Baltimore-based journalist, author and television producer. A former crime reporter for the Baltimore Sun, he is the creator of the celebrated HBO series The Wire, which depicts the political and socioeconomic fissures in an American city. His other television credits include the NBC drama Homicide and HBO's The Corner, Generation Kill, Treme and Show Me A Hero. His most recent project, The Deuce, follows the legalization and subsequent rise of the porn industry in New York from the early 1970s through the mid-1980s. The author of two books of narrative non-fiction, "Homicide" and "The Corner," Simon is a 2010 MacArthur Fellow.
---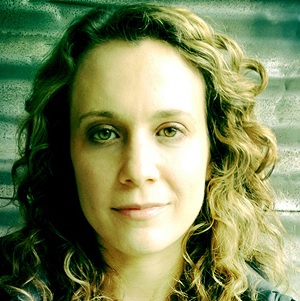 Amy Sohn
AMY SOHN is the author of five novels, including Prospect Park West and The Actress, and four non-fiction books. Her books have been translated into eleven languages. She has been a columnist at New York magazine, the New York Post, and New York Press. She has been a WGAE member since 2005 and has developed television for such networks as HBO and ABC. Born and raised in New York City, she lives in Brooklyn with her husband, daughter, and bull terrier.

---
Kelly Stout
---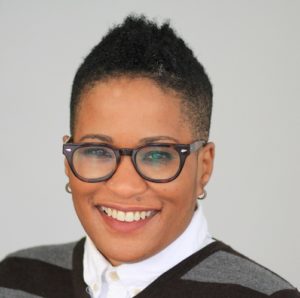 Tracey Scott Wilson
Co-executive producer on The Americans on FX. Recent productions include BUZZER at the Public Theater/NYSF; Pillsbury House Theater, Guthrie Theater, Goodman Theater and Cincinnati Playhouse THE GOOD NEGRO and THE STORY at The Public Theater/NYSF as well as the Goodman Theater. Additional productions: ORDER MY STEPS for Cornerstone Theater's Black Faith/AIDS project in Los Angeles; and EXHIBIT #9, which was produced in New York City by New Perspectives Theatre and Theatre Outrageous; LEADER OF THE PEOPLE produced at New Georges Theatre; two ten-minute plays produced at the Guthrie Theatre in Minneapolis; a ten minute play produced at Actors Theatre of Louisville. Tracey has had readings at the New York Theatre Workshop, Second Stage Theatre, the Public Theatre, Williamstown Theater Festival and Soho Theatre Writers Centre in London. She earned two Van Lier Fellowships from the New York Theatre Workshop, a residency at Sundance Ucross and Sundance Theatre Laboratory is the winner of the 2001 Helen Merrill Emerging Playwright Award, the 2003 AT&T Onstage Award, the 2004 Whiting Award, the 2004 Kesserling Prize, the 2007 Weissberger Playwriting Award as well as the 2007 Time Warner Storytelling Fellowship. the 2009, writer-in-residence at the O'Neil National Playwriting Conference and the 2014 Joyce Award. She has taught and guest lectured at several schools including, Brown University, Yale University, Rutgers University and NYU. The Story and The Good Negro have been published by Dramatist Play Services. Ms. Wilson holds a Master's degree in English Literature from Temple University.
---
Michael Winship
Back to top