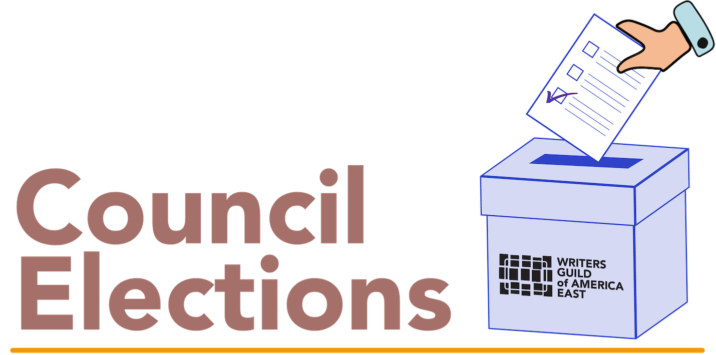 Candidates for the 2022 Council Election
Voting online and by mail will begin at 12:00 AM on Thursday, September 1, 2022. The Annual Meeting and Council Election will be held at 4:30 PM on Thursday, September 15, 2022.
The WGAE does not endorse or recommend any candidates for Guild office.
Each name below links to that individual candidate's statement.
You can also use the "Jump to this sector" links to access all of the candidate statements for a given sector.
Broadcast/Cable/Streaming News Sector
(Jump to this sector.) There are three (3) vacancies on the Council in the Broadcast/Cable/Streaming News sector this year, plus the office of Vice President for the sector. The candidates are*:
Vice President
Council
Film/TV/Streaming Sector
(Jump to this sector.) There are six (6) vacancies on the Council in the Film/TV/Streaming sector this year. The candidates are*:
Council
Online Media Sector
(Jump to this sector.) There are two (2) vacancies on the Council in the Online Media sector this year, plus the office of Vice President for the sector. The candidates are*:
Vice President
Council
* The order of listing candidates is determined by a drawing of candidates' names by lot, conducted by two Guild members with a WGAE staff member acting as witness.
* (i) denotes incumbent
---
Broadcast/Cable/Streaming News Sector
Statements
Information about the 2022 WGAE Election policy and procedures.
Matt Nelko – Broadcast/Cable/Streaming News Sector Candidate for Vice President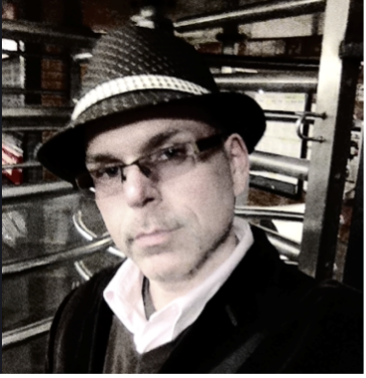 I have been a member of the WGA, East since 1995, serving on the Council for four consecutive terms in the late '90s and early '00s, and then again for a two-year term from 2016-2018.
My industry tenure spans four radio networks – writing, reporting, and anchoring – as well as two television networks – writing, show producing, and executive producing. I have helped bargain four national contracts between the WGA and CBS, and more recently, two contracts between the WGA and ABC.
In recent years, a recurring theme has been cropping up from the company side of the bargaining tables: how we are no longer in the business of "broadcasting", and in fact not even doing "television" (or "radio") anymore. During our last ABC negotiation, we were reminded time and again that we are, in essence, technological dinosaurs.
Allow me to put this myth to rest right here and right now. I realize the fashion these days is to unilaterally change the definitions, meanings, and intent of words in order to fit a desired narrative, but as a journalist my position is always to default to objective truth.
"Broadcast": to transmit a program via radio or television.
"Television": programming comprised of moving images integrated with sound, reproduced on screens.
"Radio": Audio programming transmitted via radio waves.
Smartphones receive programming broadcast across radio waves (albeit in a different frequency) just as much as traditional "radios" and "televisions" do; there is no objective difference in this regard between the two technologies; it is audio through a speaker and moving images on a screen.
That said, I believe we can all agree that whether you are designated as "streaming" or "broadcast", we are all BROADCASTING either radio or television programming.
And never since the dawn of broadcasting has it been more exciting to be a part of this evolving industry! More and more we are democratizing this medium by lowering the barriers to entry; a $68 microphone and $100 worth of foam soundproofing can make your own radio program sound just as good as NPR, and barely a couple grand for a decent camera and lighting can put your own television studio on a par with CNN.
Podcasts … YouTube channels … Patreon … we are riding at light speed on the leading edge of a technological supernova that is showing no signs of slowing down.
But it is important that we in the WGA do not miss this ride.
It has been the talent, innovation, and dedication to industrial excellence of our members that has helped propel legacy media along its own supernova, neck and neck with the New Media, where we have already made impressive inroads in the world of podcasting and streaming.
But we can't stop there.
It is imperative that the WGA not only be in the vanguard of this expanding new media universe, but that we be fully integrated as partners – programmers – developers – and at our most essential – WRITERS.
It has been my pleasure to represent you both in WGA Council and at the bargaining tables of ABC and CBS, and it would be a privilege to serve you as your new Vice President of Broadcast/Cable/Streaming News.
Thank you very much for your consideration.
---
Phil Pilato – Broadcast/Cable/Streaming News Sector Candidate for Vice President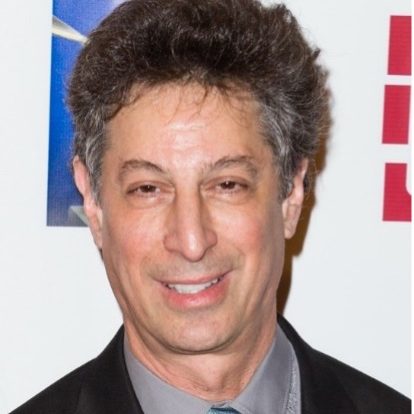 Endorsed by:  Bonnie Datt, Dawn Ennis, Susan Kim, Eileen Lehpamer, Jim Maloney, Ted Schreiber, Steve Young
Fellow News Writers:
My name is Phil Pilato and I'm running for Vice-President of Broadcast, Cable and Streaming News at the WGAE.
News members work long, hard hours to get stories right. We're professionals and deserve decent pay and benefits.
With an administration that's a friend of labor, one would hope changes would come to help every member of the Writers Guild East — changes in labor law enforcement, net neutrality and health care.  But in Washington, there are still those who cling to the failed policies of the last administration and fight to hold on to their power and prevent any change.
Those are things we as a Guild must fight – so we don't lose what we've already achieved and that's what I will do as your Vice President.
I care deeply for working writers and have always fought hard to get what writers deserve – not just for my benefit – but for the benefit of all writers – and that's what I'll do as Vice President.
I've been a member of the WGAE for over 40 years, a shop steward for 20 years and I was on the WGAE Council for nearly 14 years.
I've negotiated many contracts in my years as a shop steward – fighting hard to get the best deal for my fellow workers and I'll fight just as hard as Vice President to make sure all News Members are treated as equally as Entertainment and Digital writers.
Let me give you just two examples.
I have a bust of Marlon Brando as he appears in the film "The Godfather". It's set up on a pedestal and can be seen behind me when I do zoom meetings.  Recently, I had a negotiating session where one of the managers looked at the bust and asked half-jokingly, "Is that supposed to scare us?"  I don't know if they really were scared, but we did beat back some severe givebacks in that negotiation.
Similarly, in 2007-2008, the Entertainment writers went out on strike. I had just become a Council member and walked the picket line with them.  My face was photographed quite a bit walking the picket line.  We were in negotiations at the time and one of the managers asked me if I was going to walk our members out in sympathy.  I told him the thought had crossed my mind.  Soon after, we settled our contract and I have no doubt the fear of a walkout moved management to quickly settle.
As a council member, I worked on committees to better the Guild and our News Members.  As a member of the Diversity Committee, I worked on ways to make the WGAE more inclusive, encouraging more women, BIPOC, and LBGTQ+ writers to become active union members.  As the co-chair of the News Committee, I worked to get programs added to the Guild that would help our members in their careers.
One of my top priorities and a top priority of my fellow council members has also been to organize non-union shops.
I'm proud to say during the last dozen years, our union has grown as a result of this effort.
However, as you know, that's also put a strain on the Guild's resources and now the union has decided that in order to better serve the members – what's needed is a Vice-President for each sector.
That's why I'm running for Vice-President of Broadcast, Cable and Streaming News at the WGAE.
I also have worked very well with the other sectors and have been endorsed by both news and entertainment writers.
I will fight with everything I know to get working News Writers fair pay, good benefits and help from the Union that cares for them.
---
Kathy McGee – Broadcast/Cable/Streaming News Sector Candidate for Vice President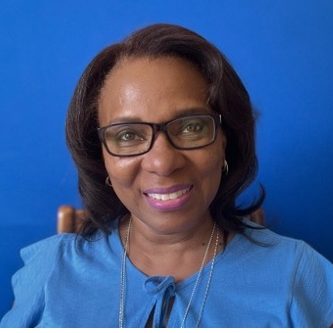 Dear Writers Guild of America East Members,
I am seeking your support and vote for Vice President Broadcast/Cable/Streaming news.  As a candidate with experience and leadership, l value the importance of a strong and united WGA.
I have spent nearly two decades as an active member including shop leader, WGA East Council, Vice President, and WGAE Committee for Inclusion and Equity member.  We have worked to increase representation in the WGAE and I encourage other members to take a more active role in the Guild.
It takes commitment and courage to fight for the future.  Despite the extraordinary challenges the WGA East has faced the last few years, strength and solidarity guide us as we move forward.
My career in broadcast journalism started more than 30 years ago and I have worked in television newsrooms across the country.  I know the importance of working in a WGA shop.  I joined the WGAE in 1997 as a newscast producer at WABC-TV.  In 2005 I began work as a writer at WCBS-TV and I've been shop steward since 2007.  As a member of the WGA/CBS bargaining committee, I helped negotiate several CBS News contracts, including the bargaining sessions that resulted in CBS employees being added to the WGA pension plan.  In addition, I have lobbied for contracts in streaming news at CBS News Streaming and supported organizing efforts MSNBC.
As journalism evolves and we increase our ranks, we must continue to represent broadcast journalists.  I will fight for benefits, protection against hostile work environments and job security by enhancing skills.
I am proud to be endorsed by WGA East members including Monica Lee Bellais, Dan Berman, Kathleen Clancy, Justin DiLauro, Katherine Falcon, Cristina Mila-Florescu, Elizabeth Godvik, James Harris, A.M. Homes, Mike Jimenez, Stewart Kasloff, Karen Krause, Christina Lemus, Sue McCann, Joe McLaughlin, Danielle Parker, Erika Roberson, Bob Schneider, Courtney Simon, Roberta Lane Stone, Beau Willimon, Tracey Scott Wilson.
Thank you for your time and consideration.  Please vote!
-Kathy McGee
Candidate, V.P. Broadcast/Cable/Streaming News
---
Justin DiLauro – Broadcast/Cable/Streaming News Sector Council Candidate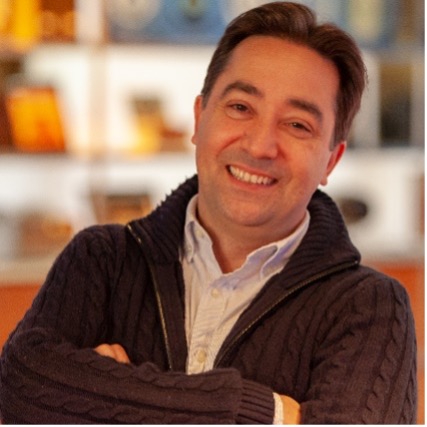 Justin Raffael DiLauro is an Emmy nominated, award-winning writer / producer. He started his television career in the 90's at Sports Channel America, then helped launch The Food Network, produced docu-dramas for Spike and TruTV, only to find himself shortening all copy when he moved to promos with Cablevision, MSNBC, CNBC, WCBS, BBC America, to name just a few…. and now CBS Network News. In all Justin has worked for over 10 TV networks and all three broadcast companies. In addition to TV, Justin sits on the board of a 501c charity theater company in Connecticut where he writes State grants and helps with marketing & production. He earned his BA from Hofstra University where he met his wife. They have three children together and split their time between Astoria NY and Lordship CT.  Since 2010, Justin has been an active member of the WGA East, including this year's contract bargaining committee where all members united to make serious gains and fought off destructive concessions.
Vote for Justin and you'll vote for a stronger union, and a stronger pension.  Never again should we as a Guild have to beg for a pension increase before wage and basic-respect negotiations even begin.  A financially strong pension means a stronger union at the bargaining table. Justin will represent all writers protecting and advancing our rights as working artists.
At the time of this printing, Justin R DiLauro is endorsed by the following WGA East members –
Candidate for Vice President Kathy McGee writer/producer, WCBS-TV New York
Fellow candidate for council Beth Godvik writer/producer, WBBM-TV Chicago
Fellow writer Stewart Kasloff, CBS News, CBS Mornings
Fellow writer producer Jay Pedinoff, News Marketing, 48 Hours
—
Justin R DiLauro  justindilauro1@gmail.com
IMDb https://www.imdb.com/name/nm1981982/?ref_=nv_sr_srsg_0
LinkedIn https://www.linkedin.com/in/justin-dilauro-18a1225/
---
Gail Lee – Broadcast/Cable/Streaming News Sector Council Candidate
There's a cliché that says "All politics is local".
When it comes to union concerns, I could not agree more.
The WGAE is only as strong as its membership. And member strength begins on the local level. In newsroom shops and in company bargaining units.
That's why I take great pride in having been a shop steward for many years,  and serving on multiple CBS bargaining committees. I had a hand in matters that  directly impacted my fellow broadcast members.
Still, even when you get a contract, there is always so much more to be done.
Current pay raises in no way match the rate of inflation
Newsrooms must do more when it comes to Covid safety.
Working from home is important to many members.  If it could be done during the pandemic, it can work as a business model.
We have to fight to keep staff jobs, even as companies prefer workforces of freelancers.
Employers must do better on diversity issues.
I am thankful to belong to a union that has my back on all these problems.
I am also grateful that the WGAE sees its mission in broader terms than just bread and butter issues. The guild's efforts to promote social justice and equality remind us why the labor movement changed the course of U.S. history.
Over the past 2 decades I've served the Guild in numerous ways, in elected positions and on committees. With your support, I'll do it again.
Thanks for listening.
Gail Lee, writer/producer
CBS News Radio
Union Activities: 7 terms as Secretary-Treasurer, Council Member (multiple terms)
Served on numerous WGA-CBS negotiating committees. Member (past and present) of Finance, Real Estate and Awards committees.
Awards:
WGA, Peabody and RTNDA awards for writing.
Richard B. Jablow Award for Devoted Service to the Guild
---
Elizabeth Godvik – Broadcast/Cable/Streaming Sector Council Candidate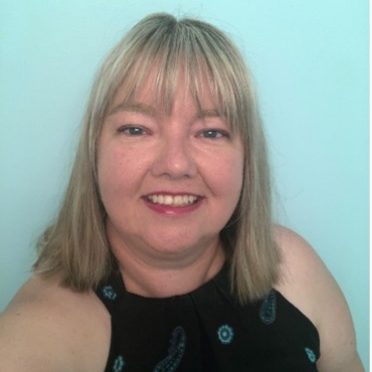 WGAE Candidate statement – Elizabeth Godvik
My name is Beth Godvik and I'm running for WGAE Council in the Broadcast/Cable/Streaming News work sector.
I've worked as a newswriter/producer at WBBM-TV for 18 years, served on 3 negotiating committees and I'm currently union co-steward for our newsroom.
I also teach broadcast journalism at DePaul University. That's part of the reason I'm running for council. I want our union to be forward thinking and to look at where the industry is going to best to equip our current and future members for those jobs and the challenges that come with them.
I'm so proud of how our union worked together to forge a path forward to make sure members in all work areas are well represented.
I helped organize our streaming producers at CBS News Chicago. I believe it will help us in the future when digital and broadcast lines become even more blurred and contracts get combined. It will make our union stronger when it comes to future business decisions and how we approach media companies. We are stronger together.
You could see that during a social media campaign I helped organize to demand a fair contract. In addition to mobilizing our members, I approached other unions like SAG-AFTRA, DGA and IBEW to show their solidarity with us.
My co-workers and negotiation committee members will tell you that I have no qualms about speaking my mind, speaking truth to management and speaking up when there's a problem. I'm regularly in my boss' office discussing workload concerns from our members. But it's not just about complaining. It's about working together to come up with solutions that work for all involved.
I hope you'll support me.
I'm grateful to be endorsed by Kathleen Clancy, Justin DiLauro, Courtney Ellinger, Todd Feurer, Edie Kasten, Elyssa Kaufman, Margaret Larkin, Gail Lee, Sue McCann, Kathy McGee, and Molly Neylan.
---
Film/TV/Streaming Sector
Statements
Information about the 2022 WGAE Election policy and procedures.
Erica Saleh – Film/TV/Streaming Sector Council Candidate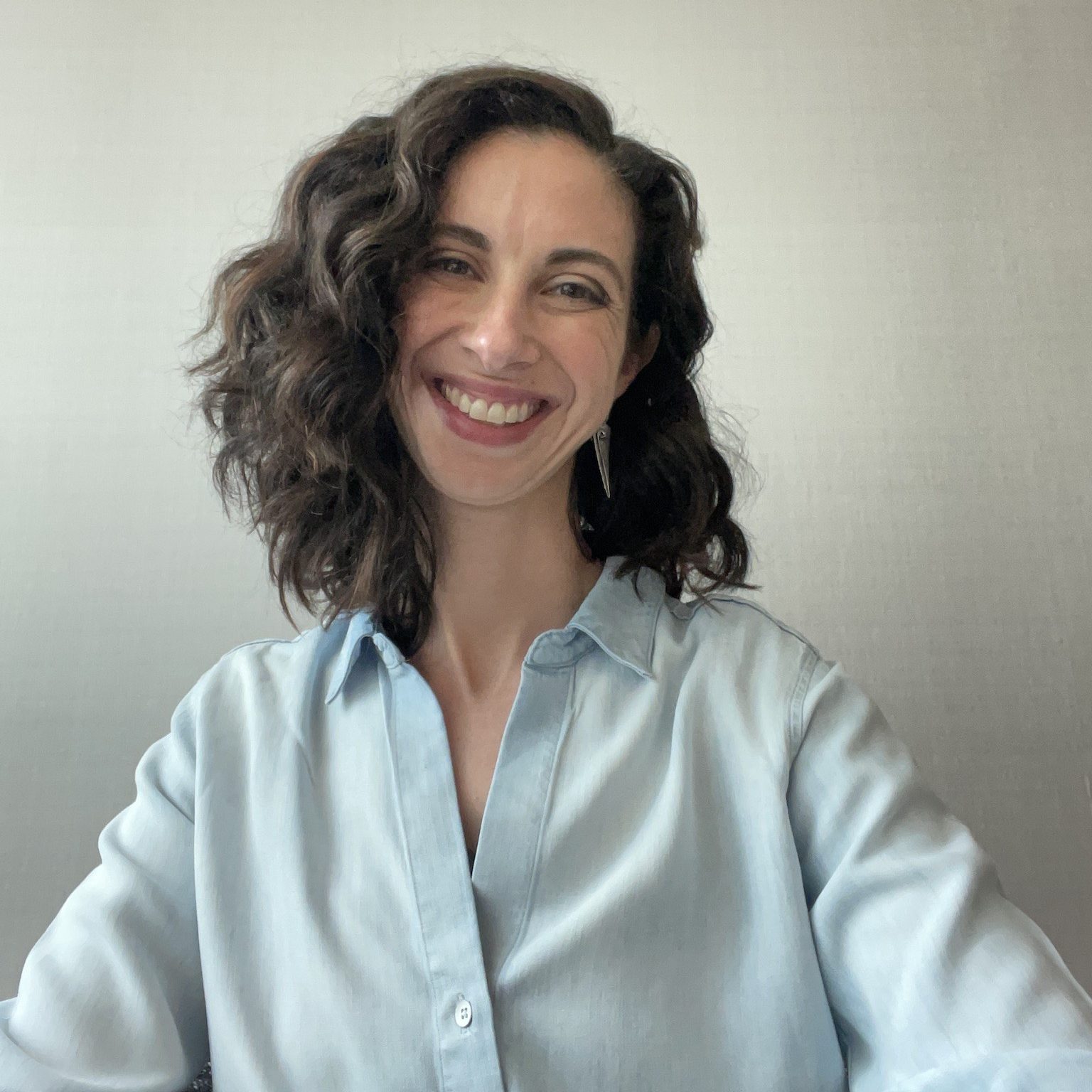 Hi there! I'm Erica Saleh and I'm honored to be running for a second term on the WGAE Council. I've served on the WGAE Council for the past two years—and I'm very proud of the work our Council has done, across sectors, to restructure our Guild in a way that better serves and protects all of our members. I'm also endorsing all of my fellow incumbents because I think that stability is essential as we embrace our new structure and move toward MBA negotiations this Spring. We all have important work ahead of us.
In addition to being a member of your Council, I'm currently the Showrunner for Peacock's One of Us is Lying. Before that I worked my way up in writers rooms in LA and NY, for broadcast, cable, and streamers. I've developed pilots and I've been in mini-rooms. This is to say, I work a lot but I'm also personally (and often painfully) familiar with the issues facing TV writers as seasons get shorter, spans get longer, rooms get mini-er, and residuals get smaller. Fighting for protections and solutions to these issues is a huge priority of mine. That said, I want to be very clear that I am running to represent all of our writers.
Since joining the Guild I've sought to understand the issues facing writers of all stripes by getting involved. I have served as a Captain for the ATA and MBA negotiations, and I had the privilege of serving on the 2020 MBA negotiating committee. Through this work, I have seen how much we do so well, far beyond minimums and health insurance. I have also become more aware of the need to do better and fight harder in these areas:
FEATURES and COMEDY/VARIETY: I know that our Guild can often feel Episodic-TV-centric, especially when it comes to the MBA. We need to fight for the issues unique to Comedy Variety (lack of minimums on SVOD and discounts on long-term work—truly WTF) and Feature writers (endless pitch processes, free work, one-step deals—also WTF) and not let them be dismissed as fringe issues. It should be a priority to educate all of our members about the issues facing all of our members, so that we can be unified—and stronger—in all of our fights together.
EQUITY AND ACCESS: As a Middle-Eastern-American woman I am extremely passionate about issues of equity and access. I will fight for more opportunities at every stage for under-represented writers. We need to see BIPOC, LGBTQ+, and women writers being hired more, promoted more, and in more positions of leadership. We must hold studios accountable by tracking who they are meeting with, hiring, retaining, and promoting. But there's also a lot we can do from within. Just like studios, our showrunners (myself included) should be held accountable for who they are meeting with, hiring, retaining, and promoting.
NY ROOMS AND LEADERSHIP TRAINING: Pre-Pandemic, my life (like many of yours) was spent ping-ponging between Los Angeles and New York. Now, I've lost most of my friends to the other coast. I want it to stop! I love NY. I will support the Guild's ongoing work with Albany to get more writers rooms in NY. I will also push for more leadership training and mentorship opportunities on the East coast. Since mini-rooms and short seasons are already minimizing on-set experience and organic long-term mentorships, we need more training and mentorship programs, particularly in NY. I believe that the more showrunners and producer-level writers we have here, the more rooms we will have.
Thank you for taking the time to read. I hope my positions resonate with you, and that I've earned your vote. I am so proud of our Guild and would be honored to continue to represent you on Council.
I am honored to be endorsed by: Chiara Atik, Monica Lee Bellais, Sara David, Kaitlin Fontana, Gina Gionfriddo, Tian Jun Gu, Melissa London Hilfers, A.M. Homes, and David Simon
---
A.M. Homes – Film/TV/Streaming Sector Council Candidate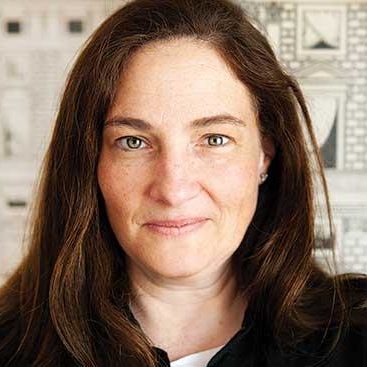 My name is A.M. Homes and I am writing to ask for your support as an incumbent candidate running for a 4th term on the Writers Guild of America, East Council.
The last two years have been a time of internal conflict and division both within our country and within the WGAE.  In April of 2022, after much debate, the WGA East Council unanimously recommended that the membership vote YES to approve changes to the constitution of the Guild. These changes provide that members will be proportionally represented by work sector and that we continue organizing in a way that grows the Guild across all sectors.
Stability and institutional memory are an essential aspect to the implementation of these changes and the success of this transition. We must ensure that the changes are implemented equitably and that we continue to build consensus across sectors. We have a long way to go. For those of you who haven't followed the changes, I would urge you to read about #NextChapter referendum now at wgaeast.org/nextchapter.
I have been a member of the WGAE for 20 years and have served on council for the past 6 years.  It has been inspiring to watch the WGAE grow; our membership is much more diverse as is the kinds of work our members are engaged in. Change is happening and in order to continue organizing strategically and aggressively we need to remain in the room where it happens.
Add to that, the MBA negotiations are on the horizon. We must be fully united and ready to fight—and it will be a fight. It is essential that we demand to be paid appropriately for our work and not see our income reduced by limited weekly rather than episodic fees, mini-rooms, free revisions, upfront payments with no residuals and more. Further, it is imperative that we maintain member access to health care through the Health Fund and preserve freedom of choice. In light of the overturn of Roe v. Wade, we must remain vigilant and work in concert with others in our industry to offer workplace protections, economic and emotional support as we navigate these changes.
I am keen to continue to represent our members, to build and broaden our union, and to advocate for the inclusion of more voices and the protection of writers and journalists at a time where our most basic freedoms are in peril.
My thanks for your support. Please vote! And remind your colleagues to vote as well.
A.M. Homes is endorsed by: Ali Adler, Kurt Anderson, Jonathan Ames, Monica Lee Bellais, Bash Doran, Griffin Dunne, Kaitlin Fontana, David Handelman, Tom Fontana, Gina Gionfriddo, Tian Jun Gu, Peter Hedges, Christina Lazaridi, Gail Lee, Kathy McGee, Salman Rushdie, James Sanders, Bob Schneider, Ethan Silverman, David Simon, Susanna Styron, Sydney Sidner, Erica Saleh, Scott Spencer, Ayelet Waldman, Tracey Scott Wilson.
Credits : Co-Executive Producer on David E. Kelly and Stephen King's Mr. Mercedes, Co-Executive Producer on Falling Water, Producer on The L Word and pilots for ABC, NBC, CBS, FX, SHOWTIME, and HBO. Currently developing television pilots based on the novels, Music For Torching and This Book Will Save Your Life.
A.M. Homes is the author the novels, The Unfolding, May We Be Forgiven, (Winner of the 2013 Bailey's/Orange Prize), This Book Will Save Your Life, Music For Torching, The End of Alice, In A Country of Mothers, the story collections, Days of Awe, The Safety of Objects and Things You Should Know, the memoirs, The Mistress's Daughter and California: People, Places and The Castle On The Hill. A.M. Homes books are published in 22 languages.
A.M. Homes serves on the board of Poets and Writers and formerly the New York Foundation for The Arts, the Pen American Center and was Co-Chair of the Board at Yaddo. She teaches in the Creative Writing Program at Princeton and is active mentoring first generation, low-income and LGBTQ students and on the committee for inclusion/equity in the arts.
---
Monica Lee Bellais – Film/TV/Streaming Sector Council Candidate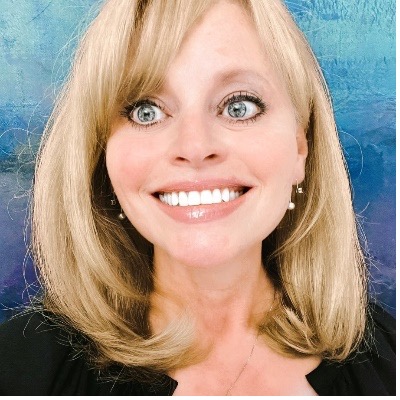 If re-elected to a third term, I will continue to advance efforts to empower our members' collective bargaining.
GRATEFUL TO BE ENDORSED BY: Sara David * Kaitlin Fontana * Gina Gionfriddo * Tian Jun Gu * A.M. Homes * Gail Lee * Michael Justin Lee * Kathy McGee * Erica Saleh * David Simon * Tracey Scott Wilson * Beau Willimon
LEADERSHIP: 
My four years of experience serving as your representative have laid the foundation of solid institutional knowledge. I navigate crises with strategy, grace, and clear communication. The principles of fair pay, honesty, and accountability are again the foundation of my candidacy for re-election.
My familiarity and experience proved valuable as Council navigated the 2020 MBA, the Agency Campaign, and complex digital organizing issues, which resulted in constitutional restructuring. I firmly believe writers should not do any free work; we must curb this practice of free development.
As we approach the 2023 MBA negotiations, we face the serious threat of a potential strike. I will continue to serve the best interests of WGAE members as our union moves forward to take on the next set of challenges, including dealing with the growing influence of the global production market.
STABILITY: 
I endorse all incumbents, Kaitlin Fontana, Gina Gionfriddo, Tian Jun Gu, A.M. Homes, and Erica Saleh. The institutional knowledge we collectively hold is the stability needed to continue pushing forward to support the Film/TV/Streaming work sector, which is vital for memberships' continued success.
WGAE ENGAGEMENT:
Team Captain
Health Fund Trustee Review and Appointment Committee
Organizing Committee
Diversity, Equity & Inclusion Committee
Digital Sub-Committee
Constitution Sub-Committee
INDUSTRY ENGAGEMENT:
I have worked in development at James Cameron's Lightstorm Entertainment, in the Office of Jeffrey Katzenberg at DreamWorks, Warner Bros. Records; Discovery Communications; Smithsonian Networks, Public Broadcasting Service; and TeleProductions International.
I have extensive international production experience in Canada, Egypt, England, France, Germany, Iceland, Ireland, Italy, Japan, Lebanon, Mexico, Monaco, Pakistan, Thailand, and the United Arab Emirates.
My membership includes WGAE, PGA, SAG-AFTRA, NATAS – Documentary Programming Peer Group, BAFTA, Women in Film & Video, and The National Press Club.
I hold a BA in Journalism and Mass Communications from New Mexico State University.
COMMUNITY ENGAGEMENT:
Advisory Committee and former Board Member of Women in Film & Video, Washington, DC
I have lobbied Congress on behalf of Women in the Arts and Entertainment Unions.
Co-wrote a National Action Alliance for Suicide Prevention and the Entertainment Industry Council White Paper on Recommendations for Depicting Suicide in film, television, journalism, and digital media.
I have assisted veterans transitioning from the military to the entertainment industry through my volunteer efforts with the Veterans in Media & Entertainment organization.
I am a Film Professor at George Mason University and prepare students for careers in the entertainment industry.
If re-elected, I will continue to stand up for writers and work with council members in all three sectors to improve our entire union. Thank you in advance for your consideration, as I ask for your vote.
In Solidarity,
Monica Lee Bellais
imdb.me/monicaleebellais | www.monicaleebellais.com
---
Gina Gionfriddo – Film/TV/Streaming Sector Council Candidate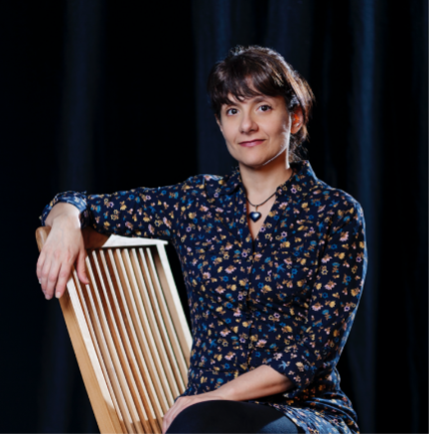 I am running for re-election with two goals in mind. I want to mobilize freelance members in advance of the 2023 MBA negotiation and I want to continue my work implementing the recent changes to our guild constitution.
First, the MBA. This negotiation must address the transformation of our industry to a streaming model. Can we preserve theatrical minimums for feature writers? How do we ensure that TV writers profit fairly from their work when streamers seek to eliminate backend profits and residuals as an income stream for us? These income streams are especially important as short seasons become the norm in TV.
Fighting against the erosion of writers' incomes also means (I believe) addressing the present crisis in free work. The industry standard for what constitutes a "pitch" has ballooned in recent years. Pitch decks and look books and formats are often seen as normal steps in an unpaid development process. Writers are submitting to "bake-offs" in which they spend months developing IP they do not own in competition with other writers. We have to look at ways to address this epidemic of free development.
Obviously, I don't set the agenda for the MBA negotiation. What I can do is mobilize members so that they know what is at stake and what steps they need to take to make their voices heard by our negotiators. I particularly think that we have some work to do educating members on the race-to-the-bottom agenda among the streamers, the way in which media consolidation endangers our incomes. I think that we will need to take a squeaky wheel approach to advance some issues of particular concern to east members—the lack of minimums in comedy-variety and the need to gain a foothold in non-fiction and animation are goals that matter to me.
Second, I'll say a bit about recent changes to our constitution. The current council worked intensely with a labor lawyer and a labor negotiator to hammer out this solution to the tensions between digital members and those of us who work in more traditional platforms. These changes ensure that each work sector is self-determining. Members will not vote outside their sector on matters that don't apply to them. We also hammered out an organizing plan that will ensure future organizing occurs equitably across all sectors. We now have an organizing committee (which I serve on) that will thoroughly evaluate organizing targets and make a recommendation to the council about whether or not these targets make strategic sense for our union.
I give my hearty endorsement to my fellow incumbents: Monica Lee Bellais, Kaitlin Fontana, Tian Jun Gu, A.M. Homes, and Erica Saleh. I also heartily endorse Sara David's candidacy for the vice president position in the digital media sector.
WRITING CREDITS:
I am currently developing a pilot for Wiip after finishing two seasons as a Co-Executive Producer on the CBS drama, FBI: Most Wanted. Additionally, I have written for the network TV shows Law & Order; Law & Order: Criminal Intent; Law & Order: True Crime; and Cold Case. In the cable arena, I have written for House of Cards (Netflix); The Alienist and its sequel The Angel of Darkness (TNT); and Borgia (Canal Plus). I have developed and written two films for HBO and a pilot for CBS. As a playwright, I am a two-time Pulitzer Prize finalist for my plays Becky Shaw and Rapture, Blister, Burn.
---
Gene Koprowski – Film/TV/Streaming Sector Council Candidate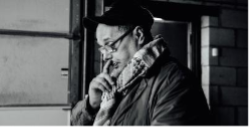 Gene Koprowski is a WGAE member and is a candidate for the council for the Film/TV/Streaming Sector of WGAE, Gene is an award-winning writer/producer, whose documentary specials are regularly seen here in the U.S. on streaming media like PBS Passport, foreign streamers like London's Paus.TV (2022)  and foreign broadcasters and multi-channel media distributors like Australia's Special Broadcasting Service (SBS), which reaches 25 million viewers in Australia and New Zealand. He earned an Emmy Award Nomination (2008) for his work for Fox News Channel Digital, a Davey Award for his Bugs Bunny documentary for PBS-TV affiliates (2020), a Viddy Award (2021), a Marcom Award (2021), a Communitas Award (2022), as well as the Telly Award (2020, 2021, 2022) for his documentary on filmmaker Frank Capra and for documentaries on Bugs Bunny and The Cotton Club. Gene also wrote/produced/directed the review comedy show, MAKE AMERICA GAG AGAIN, at The Second City. The show was a parody of all things Trump in Trump's America and had a successful run in the summer of 2019 in Chicago. Earlier in his career, he earned an AP Investigative Reporting Award from the AP Editors, and interviewed VP Gore at the White House and other luminaries for Forbes Magazine. In addition to writing/producing content for streamers and broadcasters, he has also been on staff at WBBM/CBSNews Radio Chicago, streamer Fox News Radio Chicago (2021-2022) as president and news director, and was a columnist for six years for United Press International (UPI). He earned his master's degree at University of Chicago, completed his undergraduate degree at Northwestern University, and is pursuing his JD at Purdue University with a specialization in entertainment and IT law in the evenings online. He's married, with one, adult daughter. He's been a member of WGA since 1998. He is troubled by Hollywood streamers' treatment of screenwriters, especially when it comes to traditional back-end deal payments for successful programs, and plans to make a major issue of the matter in the coming years if elected. Gene was a member of the community advisory board (CAB), an FCC-manded board, for WTTW/PBS Chicago, from 2018-2021 and has also served on boards of directors for Habitat for Humanity (Chicago), Interfaith Refugee and Immigration Ministries (IRIM), and Catholic Charities of Chicago
---
Tian Jun Gu – Film/TV/Streaming Sector Council Candidate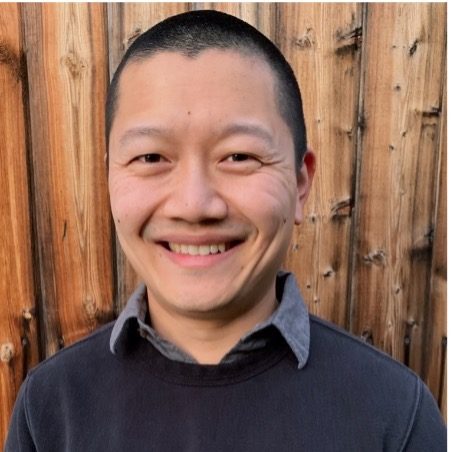 I'm Tian Jun Gu, and it remains a real honor to run for council. You entrusted me with office in 2021, and I hope you'll do so again this year. We as a council have achieved so much in just one year and to maintain that progress and stability, I'd also encourage you to join me in voting for my fellow F/T/S Council members Monica Lee Bellais, Kaitlin Fontana, Gina Gionfriddo, A.M. Homes, and Erica Saleh.
For many of you, issues like Guild governance aren't at the forefront of your mind. There are higher priorities like free work creep, higher minimums and residuals, and continued healthcare coverage. When the last election framed the continued existence of our Guild as a question, I'm sure many of you were shocked. I know I was.
When I started my first term, the divisions were so deep and toxic that I never thought we'd get to the issues that matter most to you. That matter to me. But here we are. Earlier this year, we as a Council successfully amended our Guild's Constitution to more fairly serve our growing and diverse work sectors and brought that to a membership vote. The amendments passed with an astounding 98%.
I could say the progress shocks me but in hindsight, it doesn't. For as much chaos and outward animosity was displayed during last year's election, it was done because each and every member on this council has your best interests at heart. I know because I work with each and every one of them.
At the end of the day, they want what you want. The opportunity to work in their respective industries and continue working with strong, fair contracts. Above all, they want stability for our Guild. Now, settling our governance issues helps sharpen our focus on what's most important in 2023. The MBA.
I said last year if elected, I will fight for real gains for working writers. Things like script fees for staff writers, raising streaming residuals, guaranteeing more than one step for feature writers. and WGA streaming minimums for comedy/variety. This hasn't changed.
During my tenure, I worked with my fellow Council members to tackle one of the key issues of my platform: free work. That collaboration has resulted in the Free Work Town Hall. An ongoing series of meetings to tackle the insidious nature of free work in our industry.
I am also active on Guild committees and Salons: the Committee for Inclusion and Equity, the Activities Committee, the Scripted Forum, and the Asian American Salon. All opportunities for me to hear what concerns our members most today and continue to expand and solidify DEI efforts.
But there's still more to do. Let me continue to fight for you. Thank you for the consideration.
ENDORSED BY:
Monica Lee Bellais
Kyle Bradstreet
Larry Cohen
Sara David
Laura Eason
Kenneth Lin
Kaitlin Fontana
Gina Gionfriddo
Josh Gondelman
Melissa London Hilfers
A.M. Homes
Gail Lee
Michael Rauch
Erica Saleh
Lara Shapiro
David Simon
Lauren Ashley Smith
Sasha Stewart
Beau Willimon
Tracey Scott Wilson
---
Kaitlin Fontana – Film/TV/Streaming Sector Council Candidate
I'm Kaitlin Fontana and I'm running for my third term serving the membership of the WGAE. It has been a tremendous honor and a privilege to serve the wider membership across the sectors of Film, Television, and Streaming; Broadcast News; and Online Media. As a feature film and TV writer with past lives in digital journalism and late night/variety, I'm uniquely positioned in this council to be able to understand and work with the diverse needs of our colleagues across these disciplines. While this election marks a shift in who will be voting for me, I still see it as my duty to seek the best possible future for every member in our union, regardless of sector, and whether they are now a member or will be organized into our union in the days ahead.
I am a working screenwriter who wasn't able to get on guild health insurance for several years. There is a class problem in this industry and I am in that fight as a writer and advocate.
In my third term, I hope to move beyond the governance question that has plagued us for the last few years. I want to fight tooth and nail for a better MBA in 2023, and for more diversity, equity, inclusion, and belonging (DEIB) in this union. To do so, I will push for us to:
Hire more organizers and field representatives to support our organizing efforts;
Enshrine and codify DEIB principles in our future hiring practices (both in our union office and in our workplaces), and;
Hire a full-time DEIB professional to help steer this union to a more equitable future.
This has been an extremely challenging term. The people representing you in this union care deeply about our industry, the greater labor movement, and the future of this organization, and we worked very hard to come together. I have never before been part of a group of people who started so diametrically opposed to one another's desires and points of view and who, through facilitation and hard internal work, came together for the betterment of all. Despite the significant growing pains, it was a remarkable gift to be a part of such a dynamic shift.
I have a feeling now of having "been in the trenches" with these folks. We are better leaders, better advocates, and better able to serve both our sector's membership and the broader membership than ever before. So, my main plea to you for reelection is this: We are not done, and there is a lot of work to come. A consistency of leadership will guide us through the next few years in the most seamless way. We face a serious contract fight with the MBA in 2023. We are doing more work than ever before, for less money (many times for free!). Our industry's power brokers are increasingly concentrated in a handful of mega-corporations.
These fights are not concentrated only in Film/TV and Streaming. Our colleagues and comrades in Broadcast News and Online Media are fighting the same fights, often for the same bosses. Our best shot at protecting ourselves and each other — regardless of sector — is to acknowledge the ways in which we are the same as well as how our needs differ, and to work in solidarity to make our workplaces safer, more equitable, and more stable.
I am the current chair of the Organizing Committee, a position I was named to by my colleagues across sectors who believed I could steer the ship with a sense of fairness, good governance, and an eye to our past, present, and future as a union. I will continue to govern this way. I am a captain for the MBA negotiations to come. I am a trusted voice in these discussions. I ask you to continue to trust me and my incumbent colleagues to do the hard work ahead by voting for us all: Tian Jun Gu, Monica Bellais, Gina Gionfriddo, Erica Saleh, AM Homes, and I.
I am also the former, co-founding co-chair of the LGBTQ Salon. I am proud of the trans health benefits this union fought for and gained. I am concerned about the future of work and safety for trans folks and pregnant people in this union, as I am concerned for them outside of this union. I am also concerned about the Black, Indigenous, and people of color we represent. Our workplaces, and the people with the most power therein, are still too white and too male. I see every new contract this union negotiates as an opportunity to increase our protection of the most vulnerable and most marginalized among us. We continue to protect ourselves and each other by building power.
As an incumbent, I come with the institutional knowledge of the last few years' struggles, and a real sense of camaraderie with my fellow councilors. We walked through the fire, now it's time to get to work. Put simply: I helped us get here, and I want to continue to serve you. Thank you.
ENDORSEMENTS
Josh Gondelman, Sasha Stewart, Sara David, Ashley Feinberg, Hamilton Nolan, Liz Hynes, Tian Jun Gu, Monica Bellais, Gina Gionfriddo, Erica Saleh, AM Homes.
---
Online Media Sector
Statements
Information about the 2022 WGAE Election policy and procedures.
Sara David – Online Media Sector Candidate for Vice President
My name is Sara David and I'm a WGAE Council member running for VP of Online Media. I began my term during a crucial moment when our union needed leadership with trust, collaboration, and transparency, and have done my best to hold these standards while working on our recent constitutional referendum. I've heard and learned from workers across all sectors, and am thrilled that our union is entering a bright new era.
I'm currently a digital editor at Paramount+/Viacom CBS for unscripted series, but was a member of VICE Union for six years, most recently negotiating the 2022-2024 contract, the first of its kind to unite four existing CBAs across several departments. My world was transformed by our union: I know firsthand that a strong contract can mean the difference between simply surviving and being able to lead a full life, and will fight for every member's right to job security and quality health care.
I'm also a founding member of the Industry-Wide Organizing Committee, where we facilitate discussions about shop issues and host skillshares on topics like diversity, burnout, and activation. I've helped send WGAE members from all sectors to programs including the AFL-CIO Organizing Institute, Labor Notes, and more, and am now working with staff and members to establish a guild-wide member-organizer training program.
We are at a unique point in our union's journey: Our sectors need unity and collaboration to help on-the-ground members win stronger terms and navigate new terrain like industry consolidation, private equity, and digital escalation/strikes. We need leaders who are connected to members, who will advocate for them and be held accountable, and who can provide resources that empower workers, bargaining units, and our entire union. It would be my honor to continue this work and represent Online Media members as we grow the WGAE into what we all know it can be: an industry-changing force for real, positive impact in workers' everyday lives.
I am endorsed by my fellow Online Media candidates Susan Rinkunas and Jessica Schulberg, and my current Council colleagues running for re-election: Kaitlin Fontana, Erica Saleh, A.M. Homes, Gina Gionfriddo, Monica Lee Bellais, Tian-Jun Gu, and Gail Lee.
---
Susan Rinkunas – Online Media Sector Council Candidate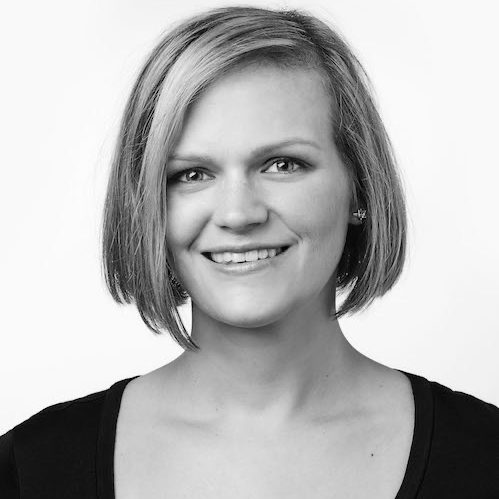 My name is Susan Rinkunas and I'm a senior reporter at Jezebel. The time I've spent advocating for my colleagues in WGAE shops has been some of the best of my life.
I helped negotiate VICE Union's second contract in 2018, which helped set industry precedents for benefits like trans-inclusive healthcare. I also helped negotiate the third contract for GMG Union and co-organized its successful strike against the notorious G/O Media in March, in which we won 12% pay increases for our lowest-paid workers and retained union successorship.
I know firsthand what private equity companies are doing to digital media through consolidation and ruthless budget cuts. More strikes will happen—other WGAE shops have come close in recent years. Workers' best chance in this environment is having a strong union presence and using our collective power on a daily basis, not just during contract negotiations.
It would be my honor to represent members of the online media sector on Council, and I look forward to supporting members of the other sectors as they fight for better standards, including the upcoming MBA negotiations. I wholeheartedly support new organizing in podcasting, animation, and unscripted. As media companies continue to merge—and play to the whims of platforms like Facebook—workers' responsibilities will overlap more and more. Our collaboration and solidarity are essential. Collectively, we can push back against the biggest issues our industry faces, including underpaying people for "new media," exploitative demands for free work, and unceasing layoffs. We're all in this together.
I am endorsed by Vice Presidential candidate Sara David, fellow council candidate Jessica Schulberg, and current councilmembers Josh Gondelman, Kim Kelly, and Hamilton Nolan.
---
Jessica Schulberg – Online Media Sector Council Candidate
I'm Jessica Schulberg, a senior reporter at HuffPost and I'm running to represent online media on the WGAE Council. I've been a part of HuffPost's union committee for five years, helped bargain our second contract and am excited to start bargaining our third contract this fall. In an industry known for constant layoffs, exploitation and demands that inevitably lead to burnout, being part of the wave of digital media organizing has been a highlight of my career.
HuffPost was the second digital media outlet to organize with WGAE and our first contract was transformative for our newsroom. The pay floors we negotiated increased some members' salary by $20,000 and the process of organizing brought members closer together. I would not have been able to afford to stay in journalism if we hadn't secured better compensation and severance. The thrill of seeing what we can do when we stand together has been exhilarating and addicting.
Collectively, each digital media shop's contract has set the bar higher and allowed us all to build on the wins of our colleagues.  We've learned how to effectively use our organizing power, even outside of contract negotiations, to save our colleagues' jobs and push for more equitable hiring, promotion and sourcing practices in our newsrooms.
As wealthy media executives and private equity companies are constantly consolidating and shrinking our newsrooms in an effort to extract profits out of our work, it's more important than ever that we work together to protect what we have won and continue fighting for better conditions. If elected, I will:
Attend biweekly Industry-Wide Organizing Committee meetings to hear directly from members about what they need and how the union can better support them
Prioritize diversity, equity and inclusion by pushing for relevant trainings, events and resources and sharing best practices among our members
Increase transparency around the WGAE Council's work
Communicate with WGAE staff to make sure they have the resources to support members to maintain active shops
Build trust with our colleagues in film, television and broadcast and find ways to expand cross-industry collaboration
Support new organizing, including in online media, podcast, nonfiction and animation
I am endorsed by Vice Presidential candidate Sara David, fellow council candidate Susan Rinkunas, and current councilmembers Kim Kelly and Hamilton Nolan.
Quick Links
The Council is the governing body of the Guild and consists of 20 Council members distributed across work sectors, as well as 5 officers (President; Secretary-Treasurer; and 3 Vice Presidents, one from each work sector).
About the Sectors
Film/TV/Streaming members work in screen, television and new media.
Online Media members work in digital news shops.
Broadcast/Cable/Streaming News members work in traditional broadcast and cable news shops and newer streaming shops.
Back to top