Entertainment Unions Urge Congress to Oppose Proposed Cuts to the NEA, NEH, and CPB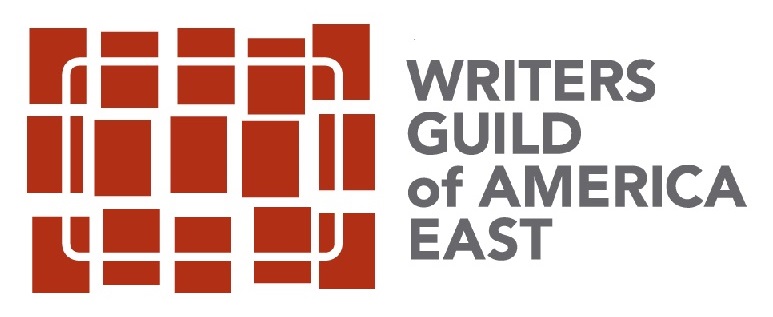 NEW YORK, NY (April 6, 2017) – The Writers Guild of America, East joined 11 other national unions, representing over a half million arts and entertainment professionals, in opposing President Donald Trump's proposed elimination of the National Endowment for the Arts (NEA), National Endowment for the Humanities (NEH), and privatization of the Corporation for Public Broadcasting (CPB).
In a joint letter which was delivered yesterday to members of Congress, the arts and entertainment affiliate unions of the Department for Professional Employees, AFL-CIO (DPE) stressed the importance of the NEA, NEH, and CPB to the nation's economy and American culture. The coalition emphasized that middle-class jobs in smaller, rural communities will be impacted the most by the federal funding cuts, not those in Hollywood or on Broadway, and urged Congress to maintain current funding levels for all three institutions.
"Through the course of my writing career and as president of this union, I have had the opportunity to see how the NEA, NEH and the Corporation for Public Broadcasting have encouraged the flourishing of arts and culture throughout the United States," said Michael Winship, President of the Writers Guild of America, East (WGAE). "These are essential government expenditures, for not only do they inspire and invigorate the American spirit; they create jobs, generate revenue and ensure the informed citizenry essential to a democracy."
"Our unions' members include actors, musicians, stagehands, and many other professionals in diverse communities in all 50 states," said DPE President Paul E. Almeida. "Trump's proposed cuts to the NEA, NEH, and CPB will hurt many of these hard-working Americans and we are united in our effort to ensure Congress preserves federal arts funding."
The unions that signed-on to the letter include:
Actors' Equity Association (AEA)
American Federation of Musicians (AFM)
American Guild of Musical Artists (AGMA)
American Guild of Variety Artists (AGVA)
Directors Guild of America (DGA)
Guild of Italian American Actors (GIAA)
International Alliance of Theatrical Stage Employees, Moving Picture Technicians, Artists and Allied Crafts (IATSE)
International Brotherhood of Electrical Workers (IBEW)
Office and Professional Employees International Union (OPEIU)
SAG-AFTRA
Stage Directors and Choreographers Society (SDC)
Writers Guild of America, East (WGAE)
DPE and its affiliate unions will continue to monitor President Trump's proposed Fiscal Year 2018 budget as it moves through the legislative process.
ABOUT WRITERS GUILD OF AMERICA, EAST
The Writers Guild of America, East, AFL-CIO (WGAE) is a labor union representing writers in motion pictures, television, cable, digital media and broadcast news. The Guild negotiates and administers contracts that protect the creative and economic rights of its members; conducts programs, seminars and events on issues of interest to writers; and presents writers' views to various bodies of government. For more information on the Writers Guild of America, East, visit wgaeast.org.
ABOUT THE DEPARTMENT FOR PROFESSIONAL EMPLOYEES (DPE)
The Department for Professional Employees (DPE) is a coalition of 23 unions representing over four million professional and technical union members. DPE affiliate unions represent professionals in over 300 occupations in education and healthcare; science, engineering, and technology; legal, business, and management; media, entertainment, and the arts; and public administration
###
Back to top