Event Details
Tuesday
January 31, 2023
6:00 pm
via Zoom
RSVP
Research, self-reflection, and group discussion with Define American's Entertainment team
In this presentation and workshop, Define American's Entertainment team will give an overview of their work within Hollywood and their latest television research on immigrant representation published with USC Annenberg's Norman Lear Center. The session will include breakout sessions with questions for self-reflection and group discussion.
Define American is a non-profit narrative change organization that uses the power of storytelling to humanize conversations about immigrants. The Entertainment Partnerships & Advocacy team supports and consults with filmmakers, writers, and networks to help them tell more nuanced, humanized stories about immigrants. They've consulted on over 100 TV shows/films across 24 networks/studios, including NBC's SUPERSTORE, ABC's GREY'S ANATOMY, and most recently, Disney+'s new series, NATIONAL TREASURE: EDGE OF HISTORY.
Workshop moderators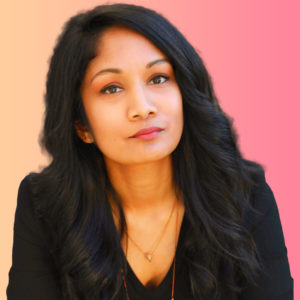 Charlene Joy Jimenez
Director, Entertainment Partnerships & Advocacy
she/her
Charlene Joy Jimenez is passionate about the power of pop culture and equitable representation within it. She leads Define American's Entertainment Partnerships & Advocacy team, which consults with filmmakers, writers, and industry executives to help develop more realistic immigrant characters and navigate complex immigration-related storylines. Charlene is also the Co-Chair of the Impact Guild's Nonprofit Executive Peer Group and holds advisory council positions at CAA's Full Story Initiative, FilAm ARTS, and The Yes And Laughter Lab. With over a decade of experience in the entertainment industry, Charlene joined Define American from Lionsgate where she managed marketing and talent relations for a variety of film and television projects as Director of Publicity & Digital Engagement. She also served as Board Co-Chair of Lionsgate's Multicultural Employee Resource Group, advocating for more diversity and inclusion in front of and behind the camera. Previously, she worked at charitable fundraising startup Omaze and Legendary Entertainment's pop culture media outlet Nerdist.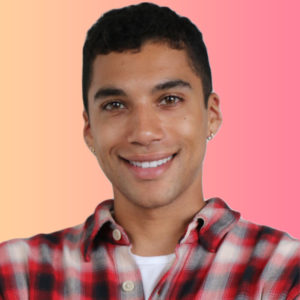 DJ Reed
Senior Manager, Entertainment Partnerships and Advocacy
he/him
DJ works within our Entertainment department, working with writers, directors and networks to ensure they are telling authentic immigrant stories. Previously, he worked as the manager of development at 11th Street Productions. He was also a production coordinator at MTV. He has worked in the television & film industry for several years, working in scripted, reality TV, docs, and even film distribution. He received his B.S. in broadcast journalism from the HBCU Morgan State University and earned his M.A. in media arts from The New School. He has a passion for film and storytelling, especially stories concerning identity, adversity, and the black and brown experience.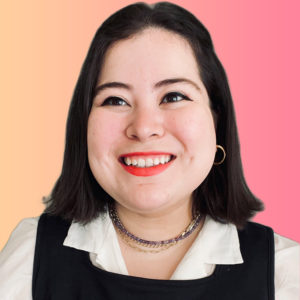 Dulce Valencia
Manager, Entertainment Partnerships & Advocacy
she/her
Dulce Valencia is an immigrant storyteller originally from Guerrero, Mexico. She has spent the last 7- years working with various non-profits as an advocate for immigrant rights. She has a BA in Theatre Studies from the University of Nevada, Las Vegas, and spent years working with theatre companies in Las Vegas. In 2020, she was named as one of Desert Companion's "Ones to Watch." She is passionate about creating meaningful stories that show a complete and nuanced portrait of immigrants. Based in Los Angeles, CA, in her free time, she can be found on a beach, driving through Los Feliz, or making content for her telenovelas TikTok account.
Back to top