Event Details
Thursday
January 27, 2022
2:00 pm
(11am PST)
Virtual Event
RSVP - Open to All
The WGAE is excited to partner with the NRDC's Rewrite the Future initiative at the 2022 Sundance Film Festival.
Join the WGA East & the National Resources Defense Council (NRDC) for More Than a Feeling: Climate Emotions in Film & TV, a panel of Hollywood storytellers and mental health experts discussing how to represent climate emotions in entertainment to better reflect our lived responses to the crisis.
Register today to join us for this free virtual discussion about how climate emotions are starting to be reflected in pop culture and why we would benefit from more nuanced depictions on screen. We'll explore how climate emotions can drive plots, motivate characters, help audiences process their own emotions about the climate crisis, and accelerate real world solutions.
Featuring panelists Scott Z. Burns (EXTRAPOLATIONS, AN INCONVENIENT TRUTH), Naren Shankar (THE EXPANSE) and Dr. Britt Wray (GENERATION DREAD). Moderated by actor and climate activist Zazie Beetz (ATLANTA).
Presented in collaboration with: Good Energy Project, the Sundance Institute, Variety, Writers Guild of America, East and YEA! Impact.
Registration is required for this event, but feel free to extend invitations to friends and colleagues who may be interested in attending.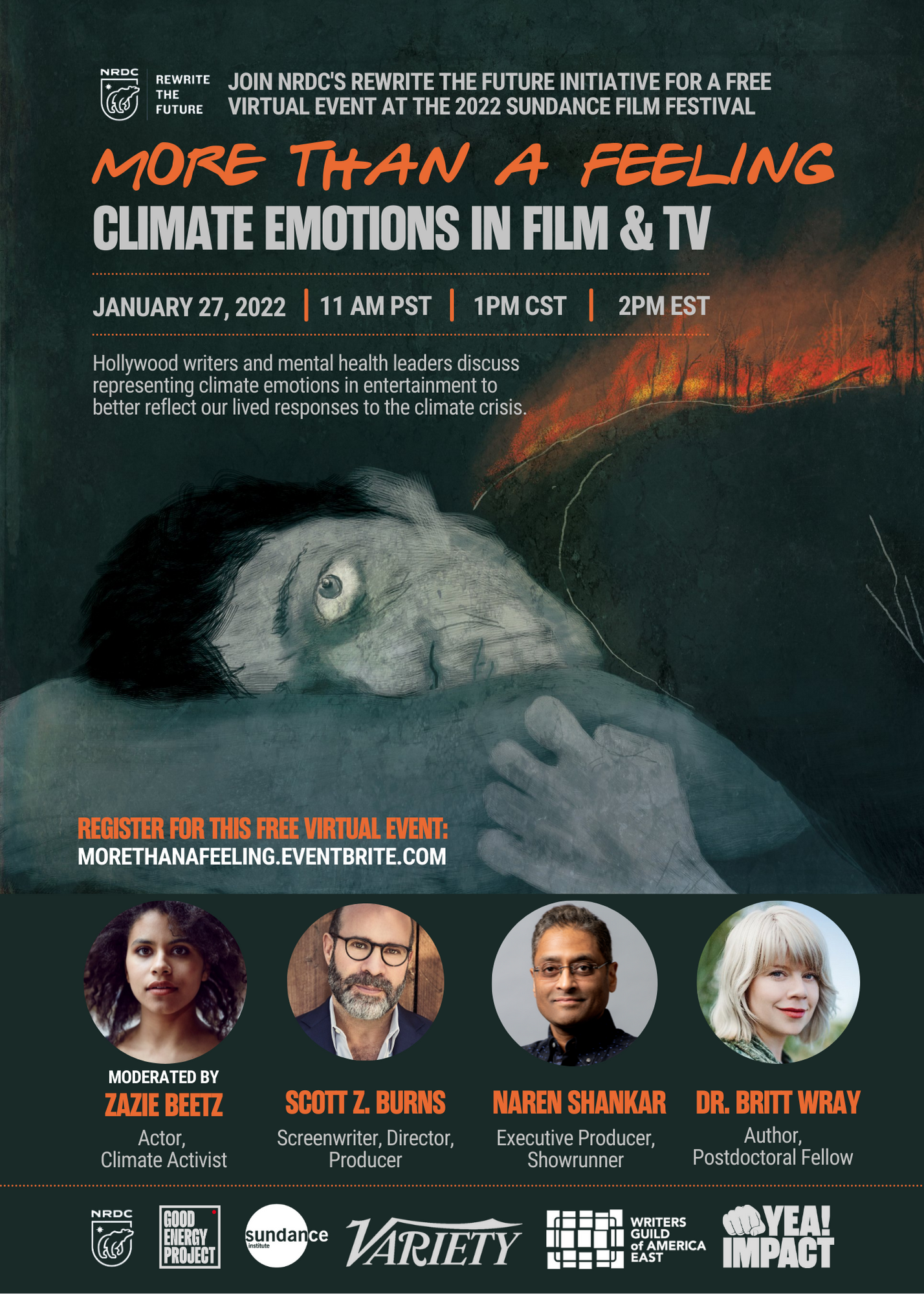 Back to top