Event Details
Wednesday
June 29, 2022
12:00 pm
via Zoom
RSVP Here
The climate crisis is one of the greatest threats to humanity, but some of the problems (and solutions) for the climate crisis are intertwined with the issue of income inequality. As storytellers and purveyors of culture, entertainment professionals are in a unique position to depict the intersectionality of these two issues in a way that reaches audiences, and maybe even makes them laugh in the process.
Join Academy Award Winning writer, director, and producer Adam McKay in conversation with Elizabeth Kolbert on the climate crisis, income inequality, and how to tell entertaining stories that make an impact in these areas.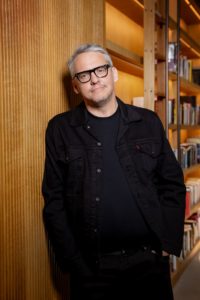 Academy Award-winning writer/director/producer Adam McKay made his name in the comedy world when he served as head writer for SNL and later co-wrote and directed numerous iconic comedies such as ANCHORMAN: THE LEGEND OF RON BURGUNDY (which was named one of the WGA's 101 Funniest Screenplays), TALLADEGA NIGHTS: THE BALLAD OF RICKY BOBBY and STEP BROTHERS. McKay's latest feature, DON'T LOOK UP, received four Academy Award and BAFTA nominations, including Best Picture and Best Original Screenplay, as well as a WGA Original Screenplay win for McKay. DON'T LOOK UP is one of Netflix's most successful films of all time and stars Jennifer Lawrence and Leonardo DiCaprio as two low-level astronomers who must go on a giant media tour to warn mankind of an approaching comet that will destroy Earth.
For television, McKay is an executive producer on the critically acclaimed HBO show SUCCESSION. McKay directed the pilot for which he won the 2018 DGA Award for Drama Series. The show won the 2019 BAFTA for Best International Series and the 2020 EMMY and Golden Globe for Best Drama Series. Most recently, he executive produced and directed the pilot of HBO's drama series WINNING TIME: THE RISE OF THE LAKERS DYNASTY. He is also an executive producer on HBO's late night series GAME THEORY WITH BOMANI JONES. McKay's upcoming work includes the HBO limited series inspired by Bong Joon Ho's Academy Award Best Picture PARASITE, a limited series based on Miami Herald investigative reporter Julie K. Brown's book about Jeffrey Epstein and an HBO anthology series adapted from David Wallace-Wells' THE UNINHABITABLE EARTH.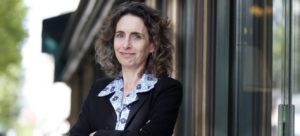 Elizabeth Kolbert is a staff writer at The New Yorker. Her books include "The Sixth Extinction," for which she won a Pulitzer Prize, and, most recently, "Under a White Sky: The Nature of the Future."
She's a two-time National Magazine Award winner and has received a National Academies communications award, a Heinz Award, and the Blake-Dodd Prize from the American Academy of Arts and Letters. Kolbert is a visiting fellow at the Center for Environmental Studies at Williams College.
Back to top