FilmNation Entertainment and the Writers Guild of America, East Conclude the Inaugural New York Screenwriters Workshop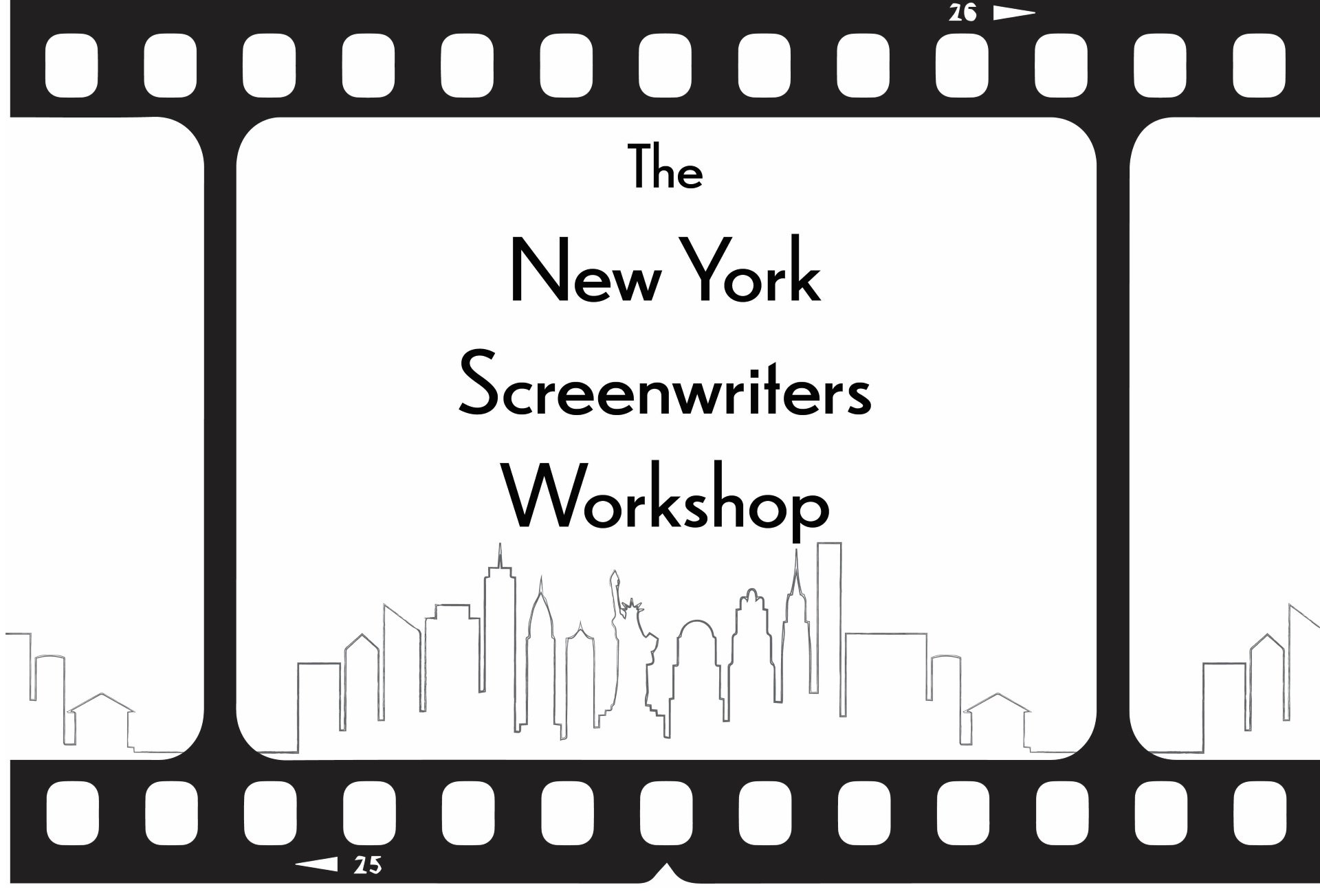 NEW YORK, NY (February 8, 2021) — In the midst of a global pandemic, FilmNation Entertainment and the Writers Guild of America, East successfully conducted the inaugural New York Screenwriters Workshop to support early-career, New York City-based screenwriters who are underrepresented in the film industry and have demonstrated a rigorous commitment to their craft. 
Seven Workshop participants, who were selected out of 300 applicants, were paired with both a screenwriting mentor and an executive mentor. Writer mentors for the Workshop included Scott Frank, co-creator/writer/director of THE QUEEN'S GAMBIT; Alexander Dinelaris, Academy Award-winning co-writer of BIRDMAN (OR THE UNEXPECTED VIRTUE OF IGNORANCE); Douglas McGrath, Academy Award-nominated co-writer of BULLETS OVER BROADWAY; Rebecca Miller, writer of MAGGIE'S PLAN; Jim Taylor, Academy Award-winning writer of SIDEWAYS, James V. Hart, co-writer of CONTACT; and Malcolm Lee, writer/director of THE BEST MAN films. Industry mentors included Anne Carey (Archer Gray), Kelly Carmichael (Freckle Films), Erica Matlin (Likely Story), Arianna Bocco (IFC), Ryan Heller (Topic), Jake Carter (30West) and Caroline Kaplan (Cinereach). 
The Workshop, which was conducted entirely virtually, featured seminars on Crafting a Story for a Global Audience, Independent vs. Studio Development, The Business Affairs of Writing, How to Pitch Your Project, and Working Relationships between Writers and Producers. The program culminated with virtual table reads of the participants' work and intimate pitches with leaders of the New York film industry.  
The seven Workshop participants, and the project they worked on, include: 
Beanie Barnes

'

screenplay, PUSHED, centers around a young man who uses the pain of his trauma as fuel to the only type of business that he believes will get him closer to the peace he desires. Beanie is a

Nicholl Fellowship Finalist, a BlueCat Screenplay Competition Winner, and a Film Independent "Project Involve" Writer-Director Fellow. She has also been a Middlebury Script Lab Fellow, a Screenwriters Colony Fellow, and a Fulbright Fellowship Semi-finalist.  She was recently named the Diverse Voices Fellow for the 2020 Stowe Story Narrative Lab. 

Kiara C Jones

developed THE PENALTY, a retelling of Homer's Odyssey from the perspective of Penelope, the wife of Odysseus. Her

short film, BARBASOL, directed by Ralph Scott, won the Audience Award at Urbanworld 2012. The Directors Guild of America honored her with the Grand Jury Award for writing and directing her debut feature, CHRISTMAS WEDDING BABY. She collaborated with Oscar-winning writer Geoffrey Fletcher as the U.S. winner for the Bombay Sapphire Imagination Series. Her screenplay, BROKER was selected for NYU Graduate Film's coveted "Purple List" of best screenplays 2016. Kiara is 2019 BRIO Award Winner for her sci-fi drama pilot, PROXIMA, which is currently being considered by HBO through the IFP/Blackhouse Lab.

 

Alessandra Lacorazza's

project, SOLA is a drama about a Latinx teen, looking to escape her isolated existence from her small town while her mother lusts to fit into her community.

Alessandra is a queer Colombian-American writer-director and editor whose short film MAMI had its world premiere at Palm Springs ShortFest 2019, and was an official selection at NALIP, New York Latino Film Festival, Durban Film Festival and Nitehawk Shorts. MAMI premiered online on NoBudge as part of Caryn Coleman's (Future of Film is Female) guest curator week. 

Jiwon Lee (J.W. Lee)

wrote the script, LAST CHANCE DANCE, about a American college tradition that presents problems for a mother and daughter.  Jiwon is

a screenwriter with a background in journalism. She won a place on the 2019 Channel 4 (UK) Screenwriting program and the 2019 Meryl Streep and Nicole Kidman sponsored Writers Lab. She has also been a part of the Royal Court Theatre's (UK) studio group, and been shortlisted for Bafta Rocliffe (UK) and Sundance Labs. She is currently writing on the Netflix series, ATOMIC BAZAAR, developing projects with Euston Films (UK), InterTitle Films (Berlin) and RedRiding Productions (UK). 

Christopher Radcliff

's

script, LOVE TEETH, is about a headstrong but naive art student who relocates from Seoul to New York City, where she must navigate the foreign terrain of both the city and her intense feelings of first love for a charismatic and troubled young man. He

is a Chinese-American filmmaker whose work has screened worldwide at festivals including Sundance, SXSW, IFFRotterdam, and Clermont-Ferrand. His first feature film THE STRANGE ONE (co-directed with Lauren Wolkstein) premiered at SXSW in 2017, where it won the Special Jury Prize. It was released theatrically in the US and internationally in 2018, and was named by John Waters as one of the top ten films of the year in Artforum Magazine. He is a recipient of the Fortissimo Films/Wouter Barendrecht Award at Cinemart at IFFRotterdam, a Rooftop Films Filmmakers Fund Grant, and has participated in the Berlinale Talents Script Station, IFP's Emerging Storytellers Program and Project Forum, and residencies at The Wassaic Project (2017 Screenwriting Fellow), and the Swatch Art-Peace Hotel in Shanghai. 

Tererai (Teri) Rusike'

s

script, LET'S KICK CHARLIE'S BUTT, is a teen comedy/musical about a first generation honors student who forms her own band, after she is rejected from her crush's band. Teri

is a Zimbabwean-American writer whose short script, SAVIOR, was  a quarter-finalist at Slamdance. Once expanded into a feature, SAVIOR placed as a semi-finalist in the Atlanta Film Festival and made it to the second round of the Austin Film Festival and Sundance Lab. Teri completed her MFA in Screenwriting at the Brooklyn College Feirstein Graduate School of Cinema and is currently working as a Showrunner's Assistant.

Becky Scott

wrote the

screenplay, DON'T KEEP YOUR DAY JOB, which focuses on a manic self-help author struggling to remain relevant in a changing industry. She

wrote and co-directed her first feature film ASKING FOR IT, which premiered at the Cinequest Film Festival in March 2020. She is represented by John Zaozirny of Bellevue Productions and Danny Toth of Gersh.
Lowell Peterson, Executive Director of the Writers Guild of America, East, said, "FilmNation and the Guild aimed to create a program that would open doors for diverse screenwriters to build sustainable careers in the entertainment industry. The New York Screenwriters Workshop succeeded during a pandemic because partner organizations, established screenwriters and industry veterans all went above and beyond to make the participants' experience something truly meaningful and worthwhile."
FilmNation Entertainment's Liz Siegal said, "Watching this group of extraordinary writers grow with the help of our dedicated mentors was truly a privilege. Their voices and work astounded us, and we are humbled to have had the opportunity to play a role alongside our partners at the WGAE in giving them a place to reveal their sheer talent."
Applicants for the New York Screenwriters Workshop had to be referred for the program by organizations including Austin Film Festival, Barry R. Feirstein Graduate School of Cinema at CUNY Brooklyn (alumni), The Black List, Blackhouse Foundation, The Dramatists Guild, Emma Bowen Foundation, NALIP, Screenwriters Colony, The National Black Theatre, NYWIFT Writers Lab, ReelWorks, Urbanworld Film Festival and the WGAE Indie Caucus.
For FilmNation, the program was initiated and Implemented by FilmNation Diversity Committee members Alison Cohen, Liz Siegal, Lucy Licht, with assistance from Aneliza Ruiz and Amy Omar. For the Writers Guild of America, East, the program was developed and implemented by Marsha Seeman, Dana Weissman, Brit Fryer and Jenna Bond. Final Draft served as the sponsor of the 2020-2021 Workshop and provided Workshop participants with software and other promotional materials.
ABOUT THE WRITERS GUILD OF AMERICA, EAST
The Writers Guild of America, East, AFL-CIO (WGAE) is a labor union representing writers in film, television, news (broadcast and digital) and new media. The Guild negotiates and administers contracts that protect the creative and economic rights of its members; conducts programs, seminars and events on issues of interest to writers; and presents writers' views to various bodies of government. For more information on the Writers Guild of America, East, visit wgaeast.org.
ABOUT FILMNATION ENTERTAINMENT
FilmNation Entertainment is a leading producer, financier and distributor of independent films and television. Since being founded in 2008, the company has established itself as a home for specialty filmmaking with global appeal by focusing on a highly selective group of filmmakers and projects that emphasize both creative integrity and commercial potential. The company announced in early 2019 the launch of its UK-based television production company. The company has broadened its platform with strategic investments into other storytelling arenas, including podcasting, theatrical production as well as digital and short form content.
Consistently ranked as one of the highest-grossing independent international film distributors, FilmNation has intensified its focus on content creation in recent years, bringing to life award-winning box office hits that include Denis Villeneuve's ARRIVAL starring Amy Adams and Kumail Nanjiani's and Emily V. Gordon's THE BIG SICK. FilmNation sold and internationally distributed four-time Academy Award winner THE KING'S SPEECH starring Colin Firth, Pedro Almodovar's DOLOR Y GLORIA starring Antonio Banderas and Penelope Cruz, THE IMITATION GAME starring Benedict Cumberbatch, and Lenny Abrahamson's ROOM for which Brie Larson garnered the Academy Award for Best Actress. The company's production and sales titles have garnered more than 45 Academy Awards nominations and 8 wins, including Best Picture for THE KING'S SPEECH.
###
Back to top