Thursday December 17, 2020
Future plc Ratifies First Union Contract with Writers Guild of America, East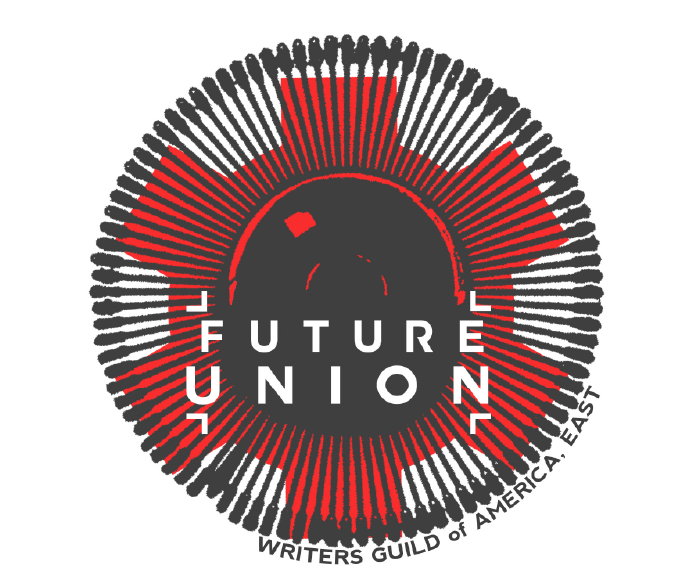 NEW YORK, NY (December 17, 2020)–– Future plc, the multi-platform media company, has ratified its first collective bargaining agreement with the Writers Guild of America, East (WGAE). The three-year contract will provide a third of the company's lowest-paid employees with a pay increase averaging $10,000.
Future plc's 53-member unit includes the editorial, social, photo, copy, and video staff at GamesRadar+, Guitar Player, Guitar World, Laptop Mag, Live Science, Newsarama, PC Gamer, Space.com, TechRadar, Tom's Guide, and Tom's Hardware.
Highlights from Future plc's agreement include:
New minimums and grades, making significant gains to raise up lower-paid employees and raise standards at all levels

Editorial Standards and Editorial Independence protections

$2,000 across the board increases in each year of the contract

Employees whose base salary is currently under $60,000 annually shall be brought up to the applicable minimum and geographic differential, plus $2,300, in addition to the $2,000 across-the-board increase

Additional $2,300 base salary increase to ⅔ of the unit to address previous inequities

Title adjustments for 28% of the unit to accurately reflect the level and compensation of their work; Guaranteed $2,500 payment from 1/1/21 company profit pool, and guaranteed participation in profit pool for 1/1/22 and 1/1/23

Successorship language, just cause and union security

Double time pay for work on holidays and the weekend after Thanksgiving

Commitments to interview diverse candidates for all open full-time positions

A third party will conduct a workplace culture climate assessment, which will be a report on issues related to discrimination and other forms of mistreatment of employees

Diversity committee with union members and a $35,000 annual budget for committee projects specifically for editorial purposes

Robust non-discrimination language (including race, gender identity, socio-economic status, criminal convictions)

Transgender and other Gender fluidity benefits, and coverage meeting WPATH (World Professional Association for Transgender Health) standards

Sexual Harassment protections, trainings, and mechanisms for employees to bring Union staff to accompany the reporting employee

Annual Professional Development fund of $30,000

Parental Leave with 16 weeks' paid leave

Increased severance of up to 12 weeks salary for 5 years of service or more, plus company-paid health care benefits for length of severance

One-time $1,875 ratification bonus for all unit members
The Future plc Bargaining Committee said, "When we first announced our union in Feb. 2019, we said our goals were transparency and accountability in the workplace, fair compensation, editorial standards and severance. This contract is a huge victory for our members on all of those fronts and beyond including important gains on diversity, equity, overwork, and time off. We couldn't be prouder of the way this union has stuck together and fought for one another through thick and thin to win this CBA."
Lowell Peterson, Executive Director of the Writers Guild of America, East, added, "We are pleased to deliver a contract that provides Guild-represented employees at Future plc with pay increases, editorial standards, workplace protections (including equity and inclusion provisions), and much more. This agreement is proof that collective bargaining works."
The Writers Guild of America, East represents nearly 7,000 writers in film, television, news and new media. In addition to Future plc, the WGAE represents newsrooms at ABC News, Bustle Digital Group, CBS News, CBSN, Chalkbeat, Committee to Protect Journalists, The Dodo, Fast Company, Fox 5 WNYW-TV, Gimlet Media, G/O Media, Hearst Magazines, HuffPost, The Intercept, Jewish Currents, MTV News, Parcast, Refinery29, The Ringer, Salon, Slate, Talking Points Memo, 1010 WINS, Thirteen Productions (Thirteen/WNET), Thrillist, VICE, Vox Media and WBBM / CBS 2 News.
ABOUT WRITERS GUILD OF AMERICA, EAST
The Writers Guild of America, East, AFL-CIO (WGAE) is a labor union representing writers in film, television, news and new media. The Guild negotiates and administers contracts that protect the creative and economic rights of its members; conducts programs, seminars and events on issues of interest to writers; and presents writers' views to various bodies of government. For more information on the Writers Guild of America, East, visit wgaeast.org.
###
Back to top