Jewish Currents Ratifies First Union Contact with Writers Guild of America, East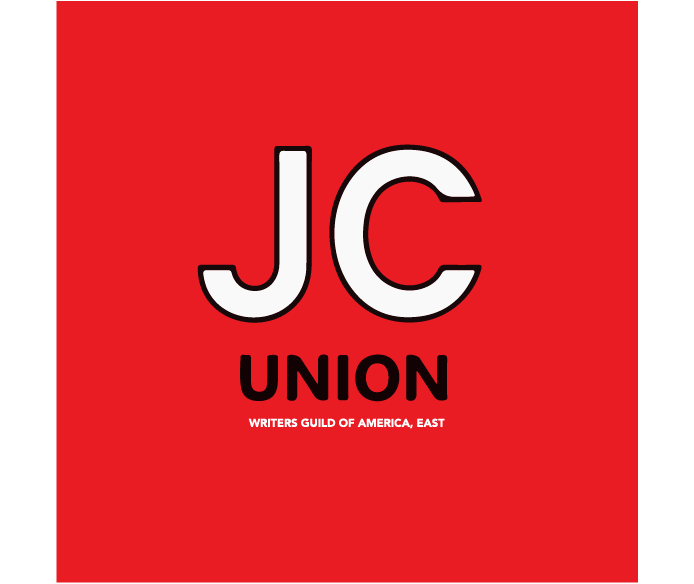 NEW YORK, NY (January 7, 2022) – Jewish Currents and the Writers Guild of America, East (WGAE) have reached their first collective bargaining agreement. The 7-member bargaining unit unanimously ratified the agreement earlier this week.
Founded in 1946 and relaunched in 2018, Jewish Currents is a daily digital and quarterly print publication dedicated to covering the Jewish left, and the left more broadly. The editorial staff organized with the WGAE in July 2020 and received immediate voluntary recognition.
The Jewish Currents bargaining committee said, "We are thrilled to settle a contract that not only achieves major wins for current and future Jewish Currents staff—including substantial raises, new comp time policies, diversity requirements in the hiring process, and an exciting sabbatical option—but also contributes to setting high standards for labor policies across the industry."
The three-year collective bargaining agreement will bring all salaries above $60,000 by the end of this contract. The bargaining unit will also be able to send a representative to attend Jewish Currents' Board of Directors meetings.
The contract includes:
Wage increases of 4% retroactive to 1/1/21, with 3% increases in 2022 and 2023, and a 4% increase in 2024; 

40 hour work week; 

Health insurance provided for everyone working 20 hours or greater;

Hiring process that includes the Double Rooney Rule to ensure applicants include people who are Black, Indigenous, people of color, including Palestinians and Jews of color, people who identify as LGBTQ, people with disabilities, and people from lower-income socioeconomic backgrounds;

Six-month sabbatical after 4 years; 1 month after 2 years;

20 vacation days after third year;

Comp time for work on weekends and evenings;

$500 yearly reimbursement for tools of the trade;

$1000 yearly stipend for professional development;

Just cause and union security.
Lowell Peterson, Executive Director of the Writers Guild of America, East, said, "The editorial staff at Jewish Currents won a contract that includes fair pay, benefits, work-hours, and a seat at the table with the Board of Directors. It is through the power of collective bargaining that workers can win a real voice in their work life."
The Writers Guild of America, East represents nearly 7,000 writers in film, television, news (broadcast and digital), and podcasts. In addition to Jewish Currents, the WGAE represents newsrooms at 1010 WINS, ABC News, Audacy (WCBS-AM, WBBM-AM, KNX-AM), Bustle Digital Group, CBS News, CBSN, Chalkbeat, Committee to Protect Journalists, The Dodo, Fast Company, Fox 5 WNYW-TV, FT Specialist, Future plc, Gizmodo Media Group, Hearst Magazines, HuffPost, Inc., The Intercept, MSNBC, MTV News, NowThis, Onion Inc., Refinery29, Salon, Slate, Talking Points Memo, Thirteen Productions (Thirteen/WNET), Thrillist, VICE, Vox Media and WBBM-CBS 2 News.
ABOUT WRITERS GUILD OF AMERICA, EAST
The Writers Guild of America, East, AFL-CIO (WGAE) is a labor union representing writers in film, television, news and new media. The Guild negotiates and administers contracts that protect the creative and economic rights of its members; conducts programs, seminars and events on issues of interest to writers; and presents writers' views to various bodies of government. For more information on the Writers Guild of America, East, visit wgaeast.org.
###
Back to top