Tuesday February 14, 2017
MTV News Agrees to Recognize Writers Guild of America, East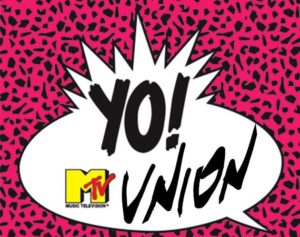 NEW YORK, NY (February 14, 2017) – MTV has agreed to recognize the Writers Guild of America, East (WGAE) as the collective bargaining representative of the digital editorial staff at MTV News.
On February 3rd, the Writers Guild of America, East announced that it had the support of MTV News' digital editorial staff for the purposes of collective bargaining. MTV News Unionizing Committee released a statement explaining their decision to unionize, in which they stated that "There has never been a more critically important time in our lives to have the protections of a union, especially for those of us in media."
"Unionizing with the WGAE gives the editorial employees at MTV News a strong voice on the job," said Lowell Peterson, Executive Director of the Writers Guild of America, East. "We look forward to working closely with them to negotiate a collective bargaining agreement that addresses their concerns and helps them build sustainable careers."
MTV noted, "We are committed to doing everything we can to cultivate a creative and supportive working environment at MTV News.  Our employees are our top priority, and we welcome constructive discussions with them on this initiative."
In addition to MTV News, the WGAE represents editorial staffs at The Huffington Post, VICE, Gizmodo Media Group, Fusion, The Root, ThinkProgress and Salon.
ABOUT WRITERS GUILD OF AMERICA, EAST
The Writers Guild of America, East, AFL-CIO (WGAE) is a labor union representing writers in motion pictures, television, cable, digital media and broadcast news. The Guild negotiates and administers contracts that protect the creative and economic rights of its members; conducts programs, seminars and events on issues of interest to writers; and presents writers' views to various bodies of government. For more information on the Writers Guild of America, East, visit wgaeast.org.
###
Back to top