MTV News To Unionize With the Writers Guild of America, East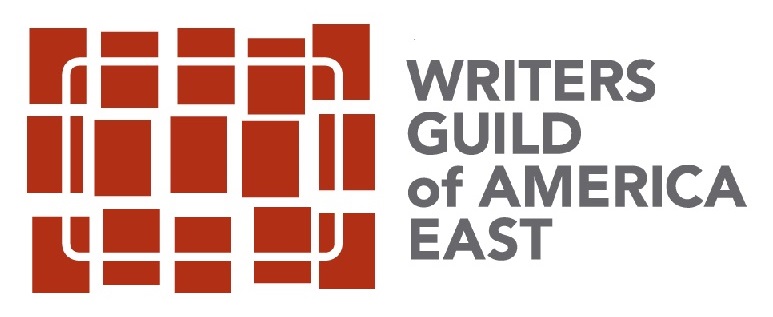 NEW YORK, NY (February 3, 2017) – The editorial staff at MTV News today announced plans to unionize with the Writers Guild of America, East, AFL-CIO (WGAE). More than 80 percent of MTV News' editorial staff have signed cards electing the Writers Guild of America, East as their representative in collective bargaining.
Lowell Peterson, Executive Director for the Writers Guild of America, East, noted "MTV News is an icon and its editorial staff speak to, and for, America's diverse and connected youth.  In an age when independent voices are more essential than ever, we are heartened that these digital news creators recognize collective bargaining is the most effective way to protect those voices and to address critical issues like transparency in compensation and other policies, reasonable benefits for all, and an inclusive workplace."
The MTV News Unionizing Committee sent a letter to their colleagues entitled "MTV News Is Organizing," which can be read below:
We are the editorial production team at MTV News, and we want our MTV. Every day we go to work thinking about how we grew up watching Tabitha Soren and Kurt Loder tell us what was really going on in the world; we remember watching the Video Music Awards and seeing Fiona Apple tell us the world was bullshit, and being like, yes, finally, someone said it; we watched True Life and Laguna Beach and The Real World and we saw there were a million different ways to be a teenager in America. We watched videos by Michael Jackson and David Bowie and The Beastie Boys and Tupac; we watched Yo! MTV Raps and Total Request Live and Unplugged and we saw, on MTV, all our favorites all at once. We watched Choose or Lose and we wanted to rock the vote.
There has never been a more critically important time in our lives to have the protections of a union, especially for those of us in media. And there's never been a more necessary time for MTV News to talk about music, pop culture, and politics with the teenagers of America. We need to do more than just pay our respects to the past. We need a seat at the table so that we can be the future of MTV News.
Because we deeply believe in the mission of MTV News and in the rights of the editors, writers, critics, reporters, producers, and correspondents who make up our team, the majority of us have collectively decided to organize a union with the Writers Guild of America, East. It's important that this process is transparent and democratic, and that everyone is able to participate in forming a strong union. We're just getting started, and so is our conversation. Here are some of the reasons we want a MTV News union:
Healthcare and Benefits
The editorial team of MTV News is divided between staff positions and permalancers. Staff positions offer healthcare, benefits, and other necessary protections we all need in order to do our job; however, the majority of us are permalancers, and are given no healthcare or benefits. Without adequate healthcare, we cannot take care of ourselves as we do our work; without benefits, we cannot prepare for our own future as we prepare for the future of MTV News. In order to do our best work, we must secure our own safety. We ask that the entire editorial team at MTV News be given full healthcare and benefits.
Legal Protection
Our work requires us to cover culture and politics in an increasingly volatile climate. Under the new Trump administration, we are acutely aware of how necessary our constitutional rights are, and how much we need legal protection. We need MTV News to protect our right to freedom of the press, so that we can remain committed to reporting without fear of retribution. In order for us to produce our best work, all writers, editors, reporters, and producers must be given proper protection against the threat of legal actions from politicians, pop stars, and other public figures. This includes but is not limited to the inclusion of mutual indemnification in the contracts of the entire editorial body. 
Editorial Communication & Transparency
As the editorial arm of MTV, MTV News offers strong reporting, analysis, and critique of the world we live in. We know that world is changing every minute, and we believe MTV News is of the most use to our audience when our journalists have the freedom to pursue the stories they believe in without fear of undue influence, intervention, or retaliation. We must create a system for MTV News writers to participate in crafting editorial policy with editors, producers, and management. We must have clear communication between editors, writers, and management at all turns, so that shifts in editorial structure, priorities, and responsibilities are shared openly and agreed upon collectively. Writers must be included in every step of the editorial process, from conception, execution, and publication, including the process of retractions and rebuttals, across all forms of editorial: writing, video, audio, and social media. We must have a clear chain of command throughout our entire organization, both network and digital, so that we can, as a team, agree on a procedure for editorial oversight and editorial freedoms.
Diversity
MTV News must formalize its commitment to hiring inclusively. We would like to have a clear, distinct process in place that provides concrete opportunities for people of color to advance within the company, as well as a plan that shows immediate steps to increase the amount of diverse MTV News hires throughout all levels of editorial production, and specifically amongst editors.
Guidelines for Salaries & Severance
We ask for an equitable and transparent compensation policy, with a salary minimum for all positions, a standard for raises, and a fair severance package. We must have standards and procedures in place for judging performance. Negotiating a union contract is a way to set and enforce those standards, as well as a way to avoid inequitable disciplinary procedures or terminations without just cause.
Next Steps
We have formed an organizing committee to work on building our union. You are encouraged to join with us. If If you want to get more involved or have questions, you can contact us at mtvnewsunion@gmail.com.
ABOUT WRITERS GUILD OF AMERICA, EAST
The Writers Guild of America, East, AFL-CIO (WGAE) is a labor union representing writers in motion pictures, television, cable, digital media and broadcast news. The Guild negotiates and administers contracts that protect the creative and economic rights of its members; conducts programs, seminars and events on issues of interest to writers; and presents writers' views to various bodies of government. For more information on the Writers Guild of America, East, visit wgaeast.org.
###
Back to top