National Endowment for the Arts Should Reconsider Cuts in PBS Funding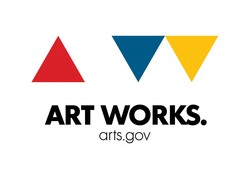 Statement by Lowell Peterson, Executive Director, and Michael Winship, President of the Writers Guild of America, East:
The National Endowment for the Arts is reported to be reducing its grants to programs on public television by $1 million. These cuts would affect American Masters, Great Performances, independent documentaries and other shows. The Writers Guild of America, East, urges the NEA to reconsider these reported cuts.
"Public television programs such as American Masters offer thoughtful, well-researched insights into American culture and the arts," said WGAE Executive Director Lowell Peterson and WGAE President Michael Winship. "At a time of decreased funding from corporations and charitable trusts, and with federal funding for the Corporation for Public Broadcasting always at risk, we hope that the NEA will maintain its historical commitment to these vital shows."
WGAE members write and create many of the best-loved shows on public television, including American Masters, Frontline, American Experience, Nova and Sesame Street.
Back to top