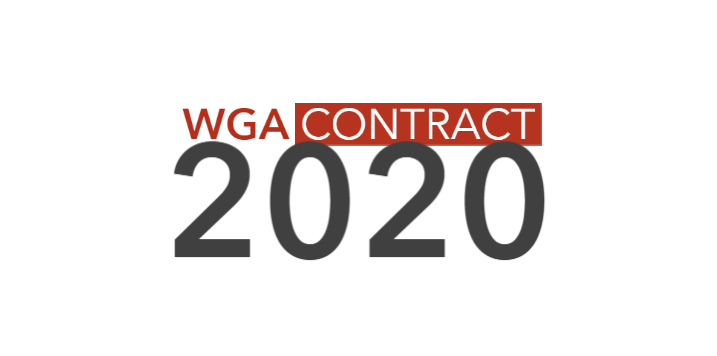 MBA Pattern of Demands
The Pattern of Demands (POD) is a list of general goals for MBA negotiations, informed by member surveys, conversations with members, and research on the media industry. Under the Constitution, the POD is first approved by the MBA Negotiating Committee, then by the WGAE Council and WGAW Board, and finally by a vote of the combined membership of the two guilds.
COMPENSATION AND RESIDUALS
Increase minimum compensation in all areas.
Expand made-for new media programs subject to MBA minimums.
Address issues for writing teams.
Address inequities in compensation.
Enhance protections against uncompensated work.
Improve residuals for reuse markets.
PENSION PLAN AND HEALTH FUND
Increase contributions to the Pension Plan and Health Fund.
PROFESSIONAL STANDARDS AND EMPLOYMENT PROTECTIONS
Strengthen protections for screenwriters.
Strengthen protections for comedy-variety writers.
Strengthen protections for writers employed and compensated on per episode basis.
Provide for paid family leave for writers.
Enact anti-discrimination measures, including the prevention of harassment and promotion of pay equity.
Require signatory companies to negotiate only with agents franchised by the WGA.
Modify and expand all arbitrator lists.
Back to top