Wednesday February 10, 2021
Onion Inc. Ratify First Union Contract at G/O Media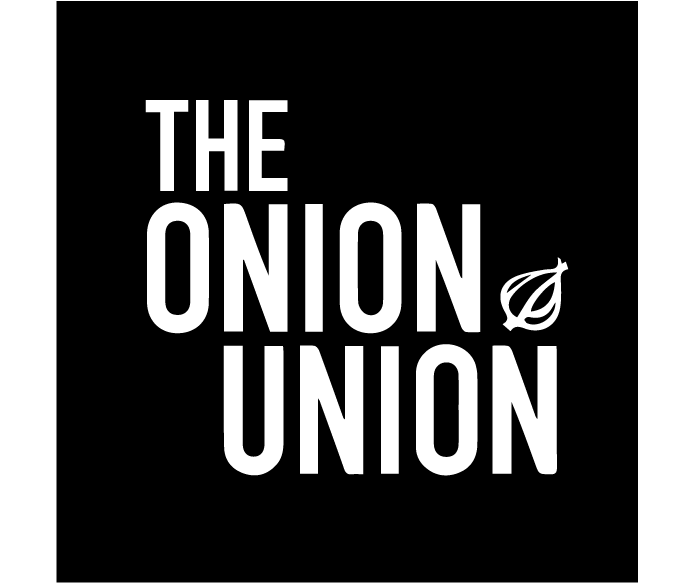 CHICAGO and NEW YORK (February 10, 2021)––The creative staff at Onion Inc., the popular digital company behind The Onion, The A.V. Club, Deadspin, The Takeout, Onion Labs, and Onion Inc.'s video and art departments – represented by the Writers Guild of America, East – today ratified a new collective bargaining agreement with their employer, G/O Media. 
This is Onion Inc. Union's first contract with G/O Media, and their second collective bargaining agreement since unionizing with the Guild in 2018.
The three-year contract, covering 60 members, includes a $5,000 increase to the salary floor, converts remote contractors to full-time employees, renews a $15,000 annual commitment to address equity and inclusion issues, and establishes Juneteenth as a work holiday.
The Onion Inc. Bargaining Committee said, "We are proud to reach an agreement on a second contract for the members of our union. Not only did we preserve the benefits and workplace improvements we secured in our first contract, but we also stood together to obtain additional material benefits for our most vulnerable employees. While bargaining in a pandemic was challenging, we found inspiration in the tenacity and solidarity of our colleagues in the WGAE, the media sector, and across the labor movement. Organize your workplace."
As contract negotiations neared expiration, Seth Meyers, Natasha Lyonne, Ilana Glazer, and David Simon joined more than 600 Writers Guild of America, East, members in delivering G/O Media's management a letter of support that read, "We have seen time and again how solidarity wins real gains for working people, and we support our fellow members at The Onion brands as they work to build on the strong provisions in their existing contract."
New to the Onion Inc.'s collective bargaining agreement:
A $50,000 salary floor (up from $45,000);

3% annual across-the-board raises;

Remote contractors converted to full-time employees within 90 days with full benefits;

2-3 additional weeks of severance for less-tenured unit members;

Added a tenth mandatory holiday (Juneteenth);

$15,000 annual commitment to address equity and inclusion issues;

Added protections for online harassment.
Lowell Peterson, Executive Director of the Writers Guild of America, East, added, "Unions bring workers together to make gains in their workplace. We're proud that Onion Inc.'s second contract provides Guild-represented employees with pay increases and new workplace protections, while addressing concerns about inequality and harassment. This agreement is further proof that collective bargaining works."
In addition to Onion Inc, G/O Media owns Gizmodo Media Group, whose staff is also unionized with the Writers Guild of America, East. 
The Writers Guild of America, East represents nearly 7,000 writers in film, television and news (Broadcast and Digital). The WGAE represents newsrooms at ABC News, Bustle Digital Group, CBS News, CBSN, Chalkbeat, Committee to Protect Journalists, The Dodo, Fast Company, Fox 5 WNYW-TV, Gimlet Media, G/O Media, Hearst Magazines, HuffPost, The Intercept, Jewish Currents, MTV News, Onion Inc., Parcast, Refinery29, The Ringer, Salon, Slate, Talking Points Memo, 1010 WINS, Thirteen Productions (Thirteen/WNET), Thrillist, VICE, Vox Media and WBBM / CBS 2 News.
ABOUT WRITERS GUILD OF AMERICA, EAST
The Writers Guild of America, East, AFL-CIO (WGAE) is a labor union representing writers in film, television, news and new media. The Guild negotiates and administers contracts that protect the creative and economic rights of its members; conducts programs, seminars and events on issues of interest to writers; and presents writers' views to various bodies of government. For more information on the Writers Guild of America, East, visit wgaeast.org.
###
Back to top