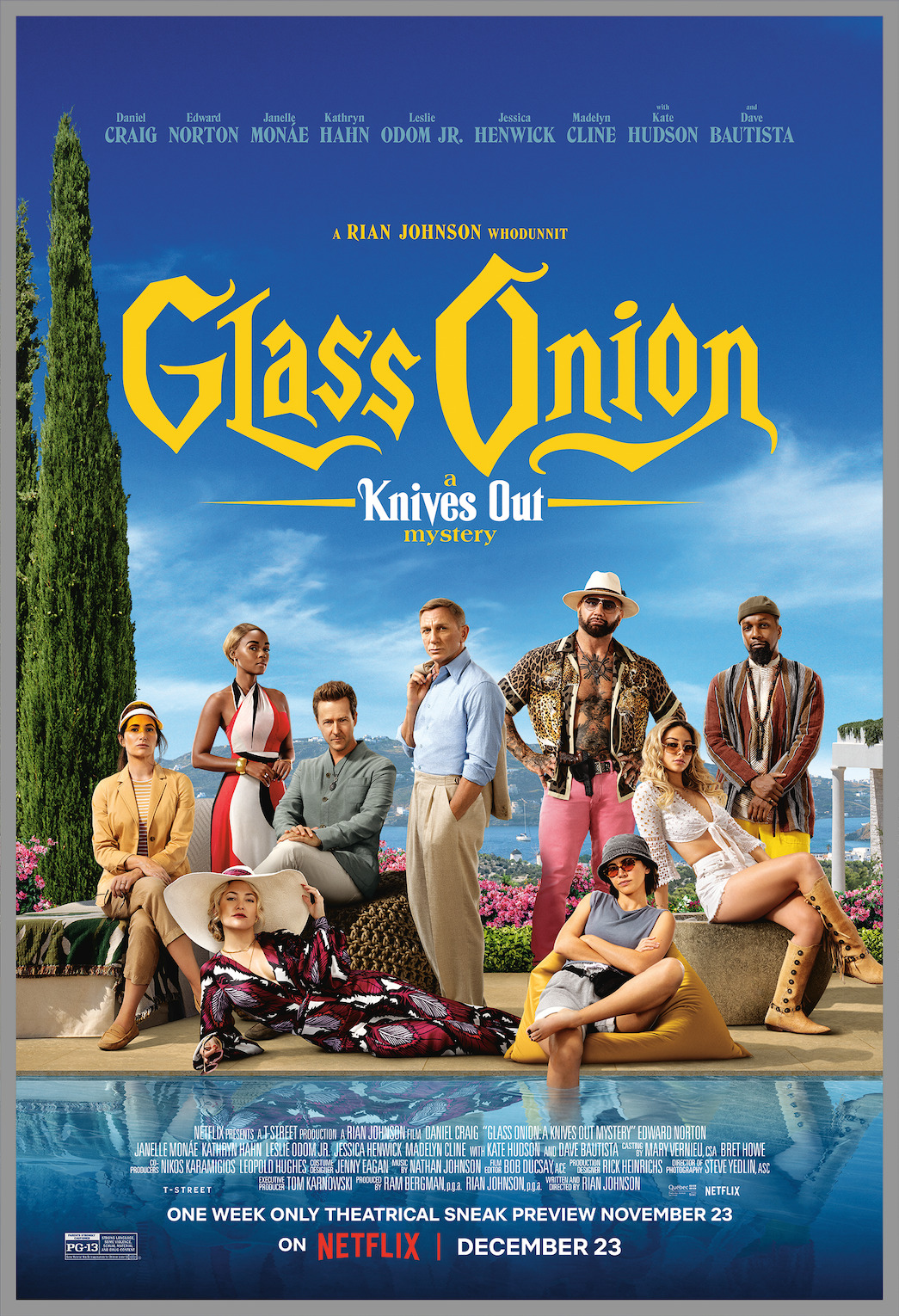 Host Greg Iwinski talks to Rian Johnson about his latest project, the rich tradition of destination vacation murder mysteries, the joys of the theatrical experience, and the value of a good notebook.
Rian Johnson is a writer and director who made his feature film debut with the 2005 neo-noir mystery BRICK. He went on to write and direct several critically acclaimed films, including the caper dramedy THE BROTHERS BLOOM in 2008, the sci-fi thriller LOOPER in 2012, and STAR WARS: THE LAST JEDI in 2017. In 2019 he returned to the mystery genre with KNIVES OUT (2019), which earned him Academy and Writers Guild Award nominations for Original Screenplay.
His latest writing-directing credit is GLASS ONION: A KNIVES OUT STORY. In this sequel to the 2019 film, famed detective Benoit Blanc travels to Greece to peel back the layers of a mystery surrounding a tech billionaire and his eclectic crew of friends.
GLASS ONION: A KNIVES OUT STORY was released in theaters in November 2022 and on Netflix in December 2022, and is currently available to stream on Netflix.
Greg Iwinski is an Emmy-winning comedy writer and no-award-winning performer whose writing includes LAST WEEK TONIGHT and THE LATE SHOW WITH STEPHEN COLBERT. He recently finished writing the first season of GAME THEORY WITH BOMANI JONES on HBO, and can be found on Twitter @garyjackson (external – opens in a new window)
Listen here:
---
OnWriting is an official podcast of the Writers Guild of America, East. The series was created and produced by Jason Gordon. Associate Producer & Designer is Molly Beer. Mix, tech production, and original music by Stock Boy Creative.
If you like OnWriting, please subscribe to our show wherever you listen to podcasts, and be sure to rate us on iTunes.
Follow us on social media:
Twitter: @OnWritingWGAE | @WGAEast
Facebook: /WGAEast
Instagram: @WGAEast
Thanks for listening. Write on.