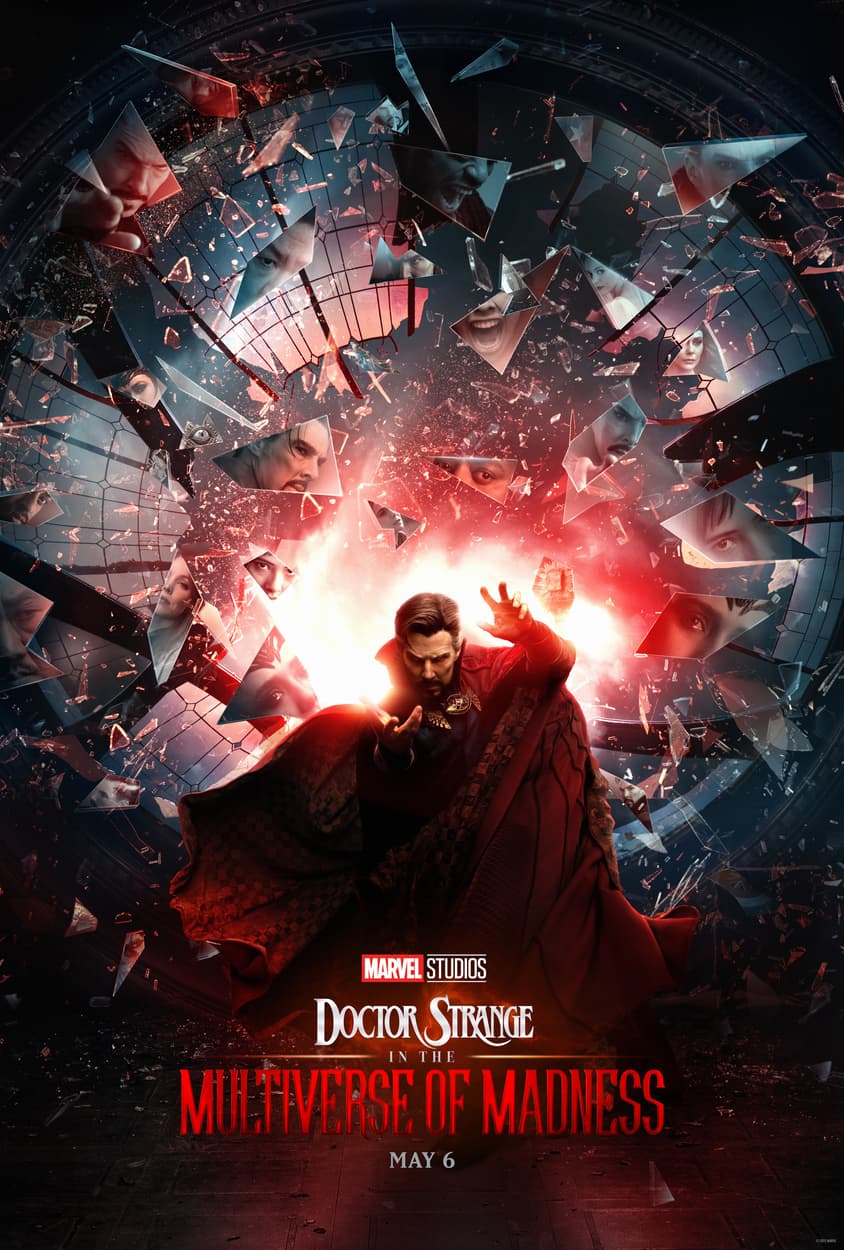 Host Greg Iwinski talks to Michael Waldron, writer of DOCTOR STRANGE IN THE MULTIVERSE OF MADNESS, about the Harmon Story Circle, how the worlds of wrestling and comic books are similar, and the cultural obsession with spoiling things. (Speaking of which, this episode does contain some spoilers. Proceed with caution!)
Michael Waldron is a writer and producer who started his career in film & TV as a PA on the fifth season of the hit NBC sitcom COMMUNITY. After his time at Greendale Community College, he served as a writer/producer for the animated series RICK & MORTY – for which he and his colleagues received an Emmy for Outstanding Animated Program, showrunner for the Disney+ series LOKI, and creator/co-showrunner for the Starz drama series HEELS.
DOCTOR STRANGE IN THE MULTIVERSE OF MADNESS is the latest feature film from the Marvel cinematic universe, and the sequel to the 2016 film DOCTOR STRANGE. The film follows the titular Doctor Strange as he teams up with a mysterious teenage girl from his dreams who can travel across multiverses. Along the way, the duo battles multiple threats, including other-universe versions of Stephen Strange, which threaten to wipe out millions across the multiverse.
The film premiered in early May 2022 and is now playing in theaters.
Host Greg Iwinski is an Emmy-winning comedy writer and no-award-winning performer whose writing includes Last Week Tonight and The Late Show With Stephen Colbert. He recently finished writing the first season of Game Theory with Bomani Jones on HBO, and can be found on Twitter @garyjackson.
Listen here:
---
OnWriting is an official podcast of the Writers Guild of America, East. The series was created and produced by Jason Gordon. Associate Producer & Designer is Molly Beer. Mix, tech production, and original music by Stock Boy Creative.
If you like OnWriting, please subscribe to our show wherever you listen to podcasts, and be sure to rate us on iTunes.
Follow us on social media:
Twitter: @OnWritingWGAE | @WGAEast
Facebook: /WGAEast
Instagram: @WGAEast
Thanks for listening. Write on.