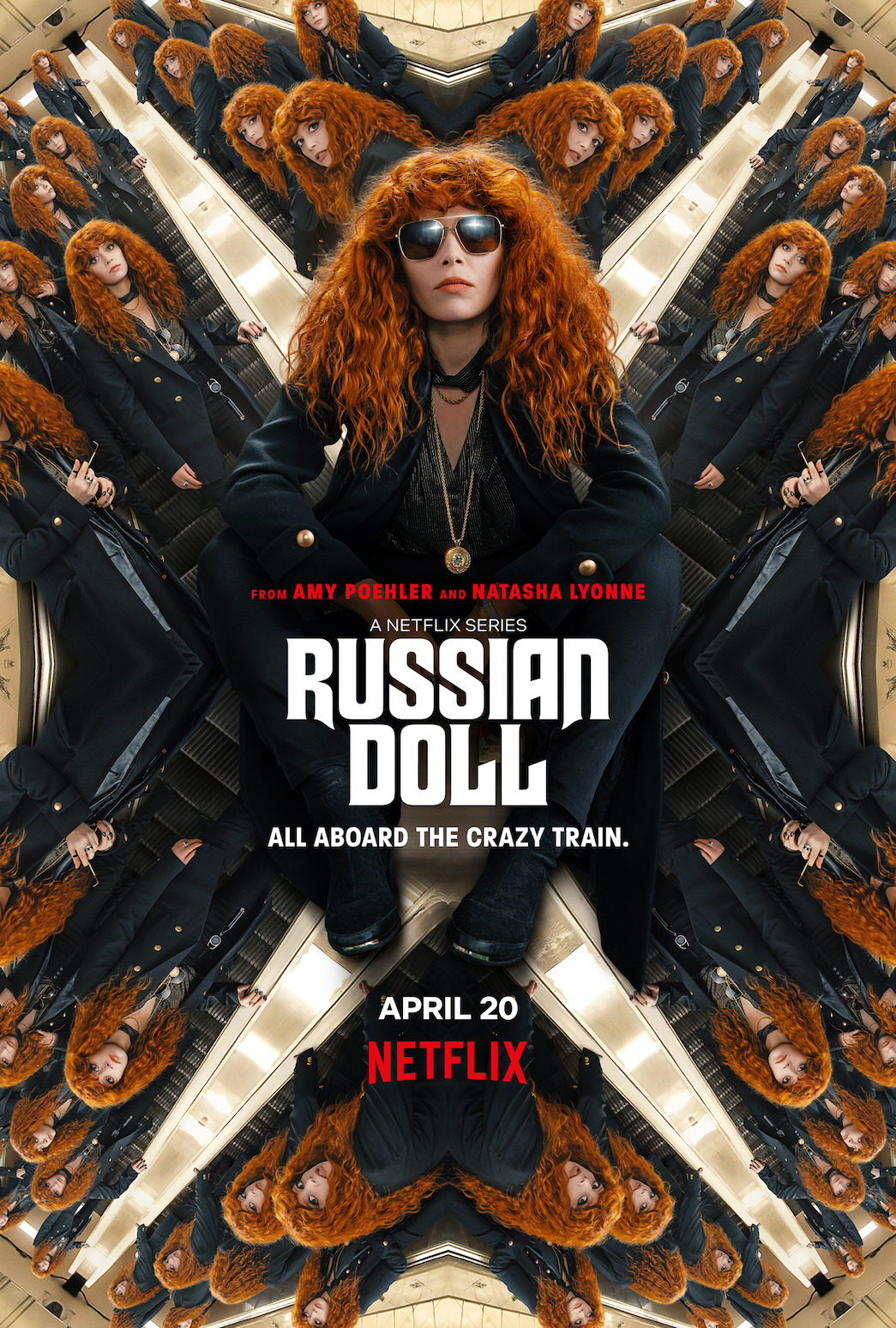 Host Geri Cole talks about the Netflix series RUSSIAN DOLL with co-creator, writer, producer, director, star Natasha Lyonne, and writer-producer Alice Ju They discuss how the series uses religious philosophy to work on both literal and metaphorical levels, taking the show from "Groundhog Day" to "Quantum Leap", and exploring the nesting doll of dealing with grief. Warning, there are spoilers.
Natasha Lyonne is a New York-based actress, comedian, director, writer, and producer. Her diverse career in film spans cult classics such as SLUMS OF BEVERLY HILLS and BUT I'M A CHEERLEADER to smash hits like the AMERICAN PIE franchise. Her first foray into television was on the critically-acclaimed Netflix comedy-drama ORANGE IS THE NEW BLACK from 2013 to 2019, in a role for which she was nominated for a Primetime Emmy. She is a co-founder of the production company Animal Pictures.
Alice Ju is a New York-based writer and producer. She has worked as a staff writer on the critically acclaimed series THE OTHER TWO and RUSSIAN DOLL.
Their current project is the Netflix series RUSSIAN DOLL. The series follows a cynical game developer named Nadia, who is struck by a car and dies leaving a party that's being thrown in her honor. In an instant she is alive again and transported back to the party earlier, only to die again moments later. She tries to find a way out of this strange time loop, eventually encountering another person experiencing the same thing. In Season 2, Nadia is 10 days away from celebrating her 40th birthday when the 6 Train sends her back in time to 1982. She soon discovers she is trapped inside the body of her mother, who is pregnant with her. Nadia decides to pursue the gold Krugerrands her mother lost that same year, to change the course of her family's history.
OnWriting is hosted by Geri Cole, a writer and performer based in New York City. She is currently a full-time staff and interactive writer for SESAME STREET, for which she has received Writers Guild Award and two Daytime Emmys. She also performs sketch and improv at theaters and festivals around the country. 
Listen here:
---
OnWriting is an official podcast of the Writers Guild of America, East. The series was created and produced by Jason Gordon. Associate Producer & Designer is Molly Beer. Mix, tech production, and original music by Stock Boy Creative.
If you like OnWriting, please subscribe to our show wherever you listen to podcasts, and be sure to rate us on iTunes.
Follow us on social media:
Twitter: @OnWritingWGAE | @WGAEast
Facebook: /WGAEast
Instagram: @WGAEast
Thanks for listening. Write on.