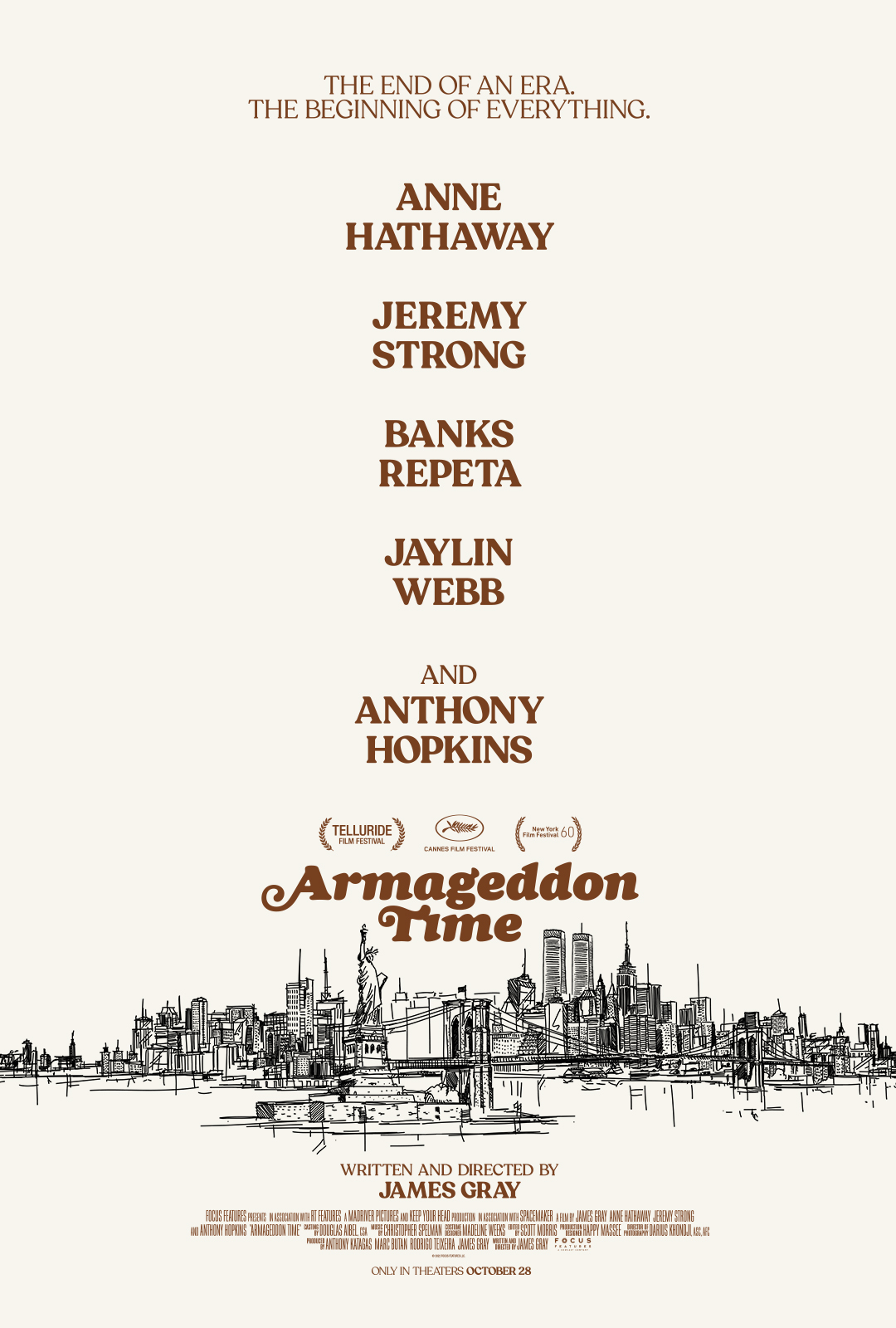 Host Alison Herman talks to writer and director James Gray about his upbringing as a secular Jew in Queens, attempting to empathize with Maryanne Trump, the purpose of art in encouraging empathy across class and racial lines, and more.
James Gray is the writer and director of eight feature films, beginning with his 1999 debut LITTLE ODESSA, as well as films like the 2007 crime thriller WE OWN THE NIGHT and the 2013 drama THE IMMIGRANT, and the 2016 biopic THE LOST CITY OF Z. Most recently, he directed Brad Pitt in the 2019 space drama AD ASTRA, which he co-wrote with Ethan Gross.
His latest project as writer-director is the semi-autobiographical drama ARMAGEDDON TIME, in which he returns to New York and more specifically Queens for an intimate portrait of social class, assimilation and coming of age.
ARMAGEDDON TIME was released in late October 2022 and is now playing in theaters nationwide.
Alison Herman is a staff writer for The Ringer, where she writes about culture in general and television in specific. When not fighting a losing battle against Peak TV, she tweets at @aherman2006.
Listen here:
---
OnWriting is an official podcast of the Writers Guild of America, East. The series was created and produced by Jason Gordon. Associate Producer & Designer is Molly Beer. Mix, tech production, and original music by Stock Boy Creative.
If you like OnWriting, please subscribe to our show wherever you listen to podcasts, and be sure to rate us on iTunes.
Follow us on social media:
Twitter: @OnWritingWGAE | @WGAEast
Facebook: /WGAEast
Instagram: @WGAEast
Thanks for listening. Write on.