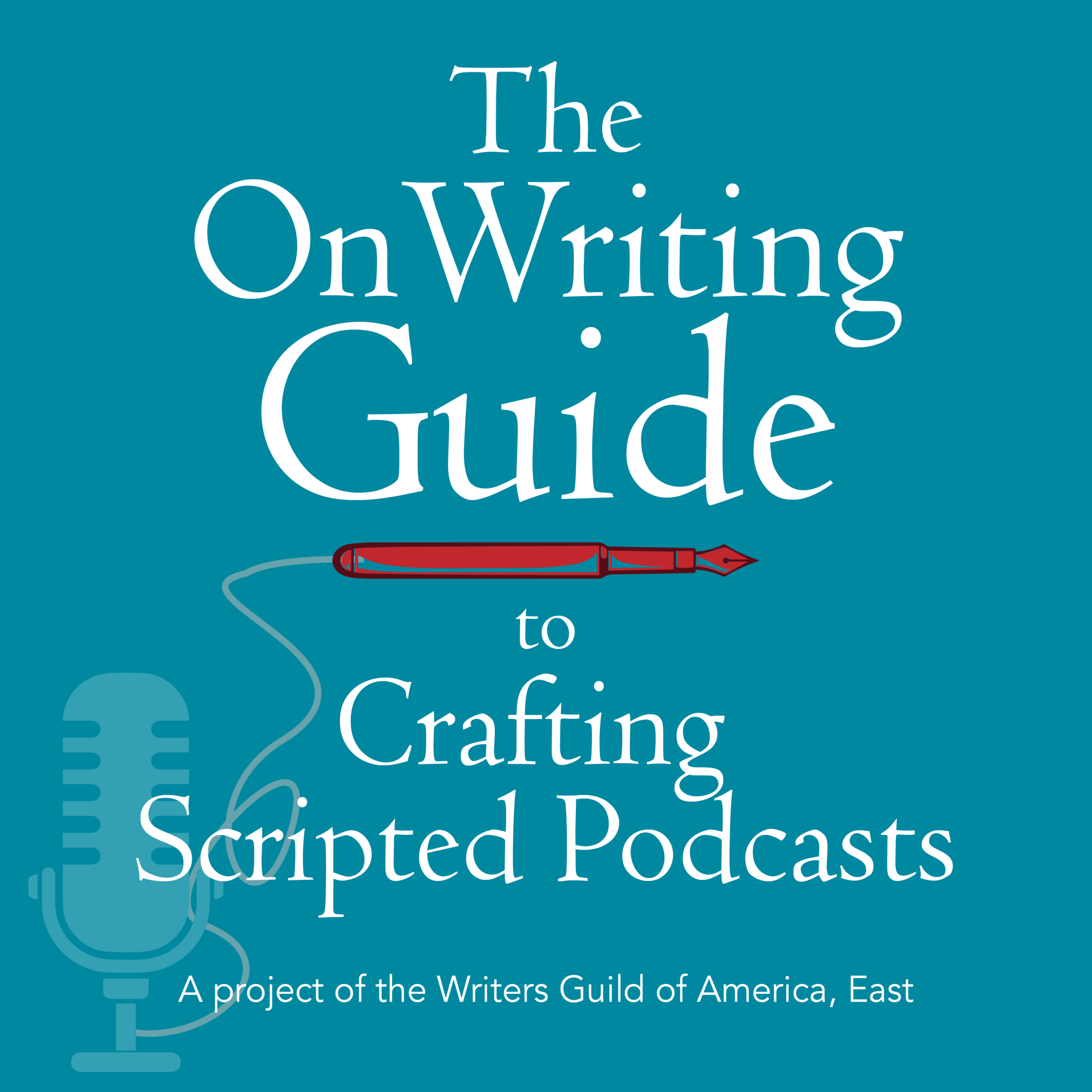 Geri Cole hosts the third installment of the OnWriting Guide to Crafting Scripted Podcasts.
In Parts One & Two, Kaitlin Fontana spoke with podcast writers and producers about the industry's business side: what the market looks like, how to break in, and how to protect yourself once you're there; and about the creative side of the industry: from recruiting talent, to necessary skill sets, to creative satisfactions, and beyond.
Now, in Part Three, Geri is joined by three guests—Lissette Alvarez, Matt Klinman, and Lowell Peterson—to talk about the WGA Audio Alliance a new initiative from the Writers Guild of America, East which aims to establish and improve the standards and rights for writers in the scripted podcast industry.
About the Guests
Lisette Alvarez is the owner of Stormfire Productions, an independent podcast production company. They are the writer, producer, and lead actor of the urban fantasy audio drama KALILA STORMFIRE'S ECONOMICAL MAGICK SERVICES.
Matt Klinman is a writer, director and performer for television, digital and scripted audio. He is currently developing a new scripted audio series with Audible and was most recently a staff writer on the Spotify series THE LAST DEGREE OF KEVIN BACON produced by Funny or Die and the Audible series 64TH MAN produced by Broadway Video. He is the co-creator and co-director of the scripted audio series SMARTR produced by Team Coco for Luminary.
Lowell Peterson is the executive director of the Writers Guild of America, East. Under his stewardship, the Guild has organized nonfiction podcast companies Gimlet, The Ringer and Parcast, which are now all owned by Spotify.
To learn more, visit wgaeast.org/WGAAudio or follow @WGAAudio on Twitter.
Listen to the OnWriting Guide to Crafting Scripted Podcasts, Parts One and Two here.
Listen here:

OnWriting is an official podcast of the Writers Guild of America, East. Season Seven of the podcast is hosted by Geri Cole. Mix, tech production, and original music by Stock Boy Creative.
If you like OnWriting, please subscribe to our show wherever you listen to podcasts, and be sure to rate us on iTunes.
Read shownotes, transcripts, and other member interviews at www.onwriting.org/

Follow us on social media:
Twitter: @OnWritingWGAE | @WGAEast
Facebook: /WGAEast
Instagram: @WGAEast
Thanks for listening. Write on.