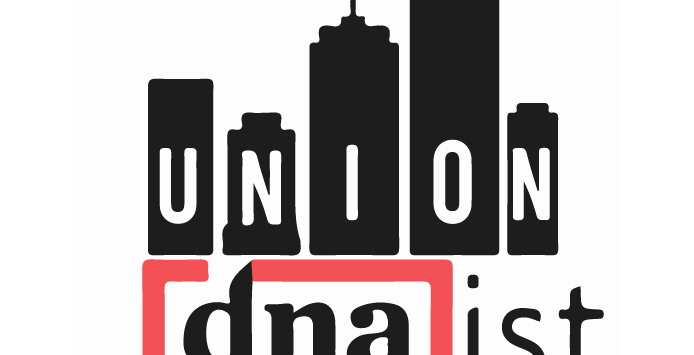 Just one week after DNA-Gothamist staff voted overwhelmingly to unionize in October 2017, the publications' owner – right-wing billionaire Joe Ricketts – announced that he had shut down the sites and bragged that the employees were to blame for his decision because they exercised their right to unionize.
Three days later, more than 300 people joined writers from DNAinfo and Gothamist at a rally at New York's City Hall Park to fight for the unionized editorial employees at DNAinfo and Gothamist.
The DNAinfo/Gothamist bargaining committee negotiated an agreement that includes substantial gains beyond the initial offer made by management including three months of full pay and benefits even if the employee obtains other employment, four weeks severance after that period, and more.
Why We're Organizing
April 12, 2017: The editorial workers of Gothamist and DNAinfo are joining the Writers Guild of America East, with union cards signed by an overwhelming majority of staff.
Digital journalism is constantly changing. In light of our recent merger, we think that this is the moment to determine fair policies regarding compensation, benefits, termination, severance, and editorial standards. This will make the newsroom stronger by preserving our unique editorial voices and allowing the company to attract and retain quality journalists, now and into the future.
The coverage and commentary we provide our readers can't be found elsewhere. We're proud to be the public's eyes and ears across the neighborhoods we cover.
We are as devoted to the success and vitality of the sites we write for as our executives and owner. Together, we can come up with a contract that provides us with needed safeguards and benefits while also assuring management's ability to keep the sites robust and compelling for years to come.
Back to top