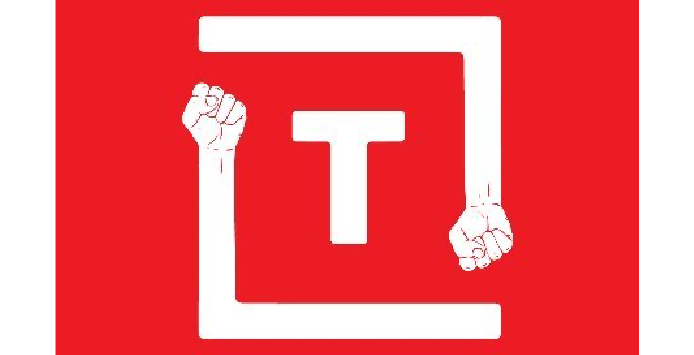 What We're Up To
Second Contract
We ratified our second contract in August 2021. The new CBA includes financial gains and important workplace protections, such as the elimination of NDAs (Non-Disclosure Agreements) in settlements for harassment and discrimination. Read more about the highlights of our second union contract.
First Contract
On October 10, 2018, after an intense contract campaign that included the first-ever strike authorization at an online media news site, the editorial staff at Thrillist unanimously ratified its first union contract. Read more about the agreement.
Victory!
After an overwhelming majority of Thrillist employees signed union cards, the company refused to recognize their union and launched an anti-union campaign. However, Thrillist employees held strong and affirmed their strong support for organizing in a March 2017 online election.
Read one Thrillist employee's take on why he chose a union voice:
"For many employees, myself included, Thrillist was the best job any of us had ever had in digital media; all the more reason to preserve and improve it."
Why We're Organizing
The staffs of the Editorial, Video, and Distribution teams of Thrillist are proud to announce that we are forming a union. The rate of change in the media landscape, and Thrillist's urgent determination to remain at the forefront of that landscape, has made clear to us that the best way to protect our rights as workers and ensure the company's continued success is to speak as a united voice, as our colleagues at MTV News, Huffington Post, VICE, Gizmodo, and many other organizations have already done.
An overwhelming majority of Thrillist employees have already signed union cards with the Writers Guild of America, East. Unionizing is our declaration of a commitment to fostering positive, progressive change that will help Thrillist become a more stable, diverse, and inspiring workplace into the future. This letter is by no means comprehensive of our vision of the union; our ultimate goal is to organize an open, democratic process in which we hear from the whole of the editorial body in order to reach decisions that are most equitable for everyone. Below are a few of the reasons why we are unionizing:
Transparency. Open, honest, and ongoing communication between upper management and employees is crucial to maintaining trust, mutual respect, and healthy morale in the workplace — conditions that we believe are integral to producing best-in-class creative work. Being involved in shaping and reshaping the company's mission will be a constant, fluid conversation that improves creativity, productivity, and the future of Thrillist. This includes clear definitions of job descriptions and responsibilities as the editorial strategy continues to evolve.
Diversity in hiring and leadership. Thrillist needs to make a firm, concrete commitment to staff diversity. The editorial workforce should reflect the diverse demographics of this country and our readership, and that requires a sustained commitment to recruiting, retaining, and mentoring those who are traditionally underrepresented in media.
Editorial independence & stakeholding. We understand that advertising and branded content remain our core source of revenue, but that should not impinge on editorial integrity. We wish to codify, and maintain, the relationship between the business and editorial interests of the company, with communication and decision-making protocols between the two and accountability in cases when those protocols are subverted. We believe this to be the only path to a healthy coexistence moving forward.
Equitable salary, compensation, and benefits. A company of our size, stature, and recipient of lucrative external investments should strive to attract top-level talent. The best way to achieve this is to offer salaries competitive with media standards, as well as regular cost-of-living pay raises and comprehensive benefits, reasonable severance packages, and adequate compensation for the creative work employees produce.
Standards around hiring, firing, and disciplinary action. We believe employees at every level do their best work when they know they are working in a secure, collegial environment. We'd like clear, common-sense standards for judging performance and the assurance that those standards will be adhered to at every stage of an employee's tenure at Thrillist.
Back to top