Parcast Ratifies First Union Contract with Writers Guild of America, East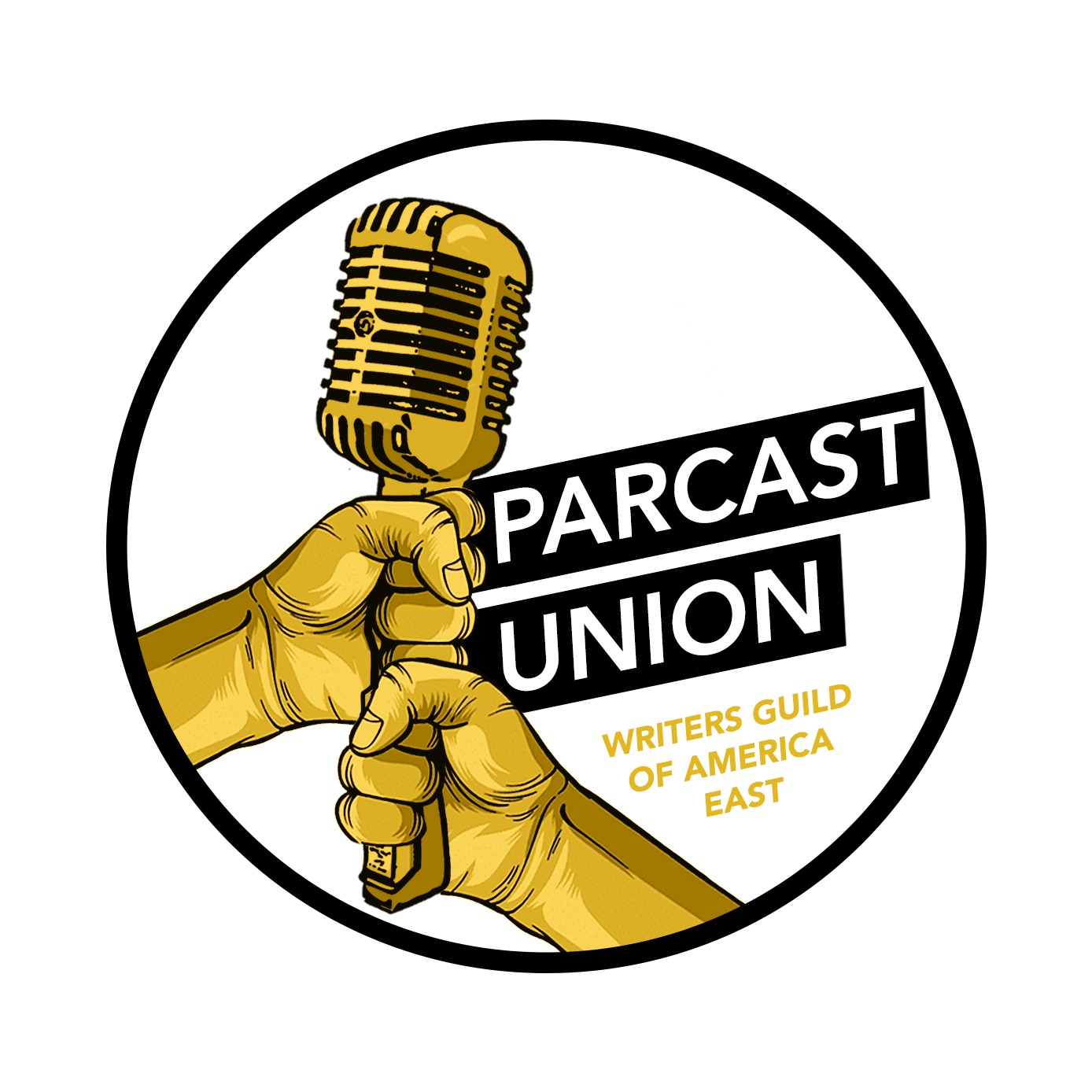 NEW YORK and LOS ANGELES (April 18, 2022)⁠—Parcast, the popular storytelling podcast production company owned by Spotify, unanimously ratified its first collective bargaining agreement with the Writers Guild of America, East (WGAE).
Parcast, which produces popular podcasts like "Conspiracy Theory," "Medical Murders," and "Mama Knows Best," reached the three-year contract after 97% of the 56-member bargaining unit signed a strike pledge, threatening the first strike in the podcasting industry.
The first contract includes significant gains, including raises for all employees. The average raise per person is 7.12% in the first year of the contract, with the lowest paid employees receiving between 10% and 25%. All current employees at the lowest salary tier won promotions and the effective minimum annual salary will be $70,000, plus overtime. 
Further, the three-year contract includes:
2% guaranteed annual salary increase;

50% of candidates interviewed after the phone recruiter stage must be of a diverse background (BIPOC, LGBTQ+, people with disabilities) by the end of the contract;

$100,000 annual diversity committee budget;

Zero changes or cost increases to health benefits for the life of the contract; 

Overtime after 8 hours in a day for all overtime eligible employees

11 weeks' minimum severance, plus additional weeks based on seniority;

12-hour turnaround time/rest period;

Strong health and safety language, including anti-harassment language guaranteeing the right to a Union representative for employees initiating claims;

Creation of new senior level titles to offer pathway to promotion;

Career development language the includes the right to meet with management to pitch new show ideas upon employee request; regular performance reviews; access to job descriptions; guaranteed feedback on job applications;

Four weeks' notice of significant changes to or cancellations of shows;

Guaranteed quarterly report to the Union on management's content planning;

Guaranteed Series Credits as individually defined in the contract;

Protections against subcontracting bargaining unit work to people outside the Union;

Just Cause, Grievance and Arbitration, Union Security & Dues Checkoff.
The Parcast Bargaining Committee said, "It was a long road, with 15 months of bargaining, to get this deal. We're very happy with the terms of our new Union contract, which we all fought together to achieve. Our unit demonstrated amazing solidarity, all the way to the point of signing a strike pledge, and we're pleased to be able to move forward together into the next chapter of our effort."
Lowell Peterson, Executive Director of the Writers GuIld of America, East, said, "More and more audiences listen to well-crafted podcasts, and this agreement demonstrates that collective bargaining works in this critical sector."
In addition to Parcast, the WGAE represents employees at Spotify-owned podcast production companies Gimlet Media and The Ringer. The Guild is also bargaining a first contract at iHeartPodcasts, the podcast division of iHeartMedia.
ABOUT THE WRITERS GUILD OF AMERICA, EAST
The Writers Guild of America, East, AFL-CIO (WGAE) is a labor union representing writers in film, television, news and new media. The Guild negotiates and administers contracts that protect the creative and economic rights of its members; conducts programs, seminars and events on issues of interest to writers; and presents writers' views to various bodies of government. For more information on the Writers Guild of America, East, visit wgaeast.org.
###
Back to top