Thursday January 19, 2023
Paul Simms to be Honored with the WGA East's Herb Sargent Award for Comedy Excellence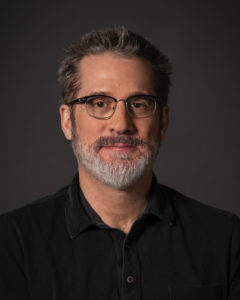 NEW YORK, NY (January 19, 2023) – The Writers Guild of America, East (WGAE) is proud to announce that it will present Paul Simms with the Herb Sargent Award for Comedy Excellence at the 75th Annual Writers Guild Awards ceremony at New York's Edison Ballroom on Sunday, March 5, 2023. The honorary award will be presented to Simms by Donald Glover, creator of the FX series "ATLANTA". 
The Sargent Award is awarded to a writer who embodies the spirit, commitment and comic genius of Mr. Sargent, as well as his dedication to mentoring new writers. A legendary writer and television producer, Sargent served as president of the WGAE for 14 years and his credits include being a writer/producer of "Saturday Night Live" for more than 20 years. The Sargent Award has been presented to influential comedy writers Judd Apatow, Tina Fey & Robert Carlock, Steve O'Donnell, Norman Stiles, Lorne Michaels, Paula Pell, and James L. Brooks.
Upon learning of the accolade, Simms said, "I'm deeply honored to receive the Herb Sargent Award and truly grateful to the writers I've worked with over the years. Without their input, I'm not even capable of coming up with a funny quote, and I look forward to their assessments of all the various ways this quote you're reading right now missed the mark and could have been better."
Simms joined the Guild in 1990 as a writer for "Late Night with David Letterman". He was a writer and producer for the first three seasons of HBO's "The Larry Sanders Show," and in 1995 he created the beloved NBC sitcom "NewsRadio" that starred the late Phil Hartman. 
Simms is widely respected by his peers for his uncanny ability to mentor and support series creators and inspire writers rooms. He has played an instrumental part in the success of numerous classic television comedy series, from his work on  "Flight Of The Conchords" and "GIRLS," to his role as Executive Producer of "ATLANTA," which earned him two Writers Guild Awards. He is currently the showrunner of "What We Do In The Shadows," which has received multiple Writers Guild Awards and Emmy Award nominations.
Michael Winship, President of the Writers Guild of America, East, said, "Paul Simms has been a creative spark for many of this generation's greatest comedic voices, He brings out the best in those with whom he works and often has been the not-so-secret ingredient who takes a series and makes it a hit. Time and again, Simms has proven that he is more than deserving of the Sargent Award. We are pleased to honor him at this year's ceremony in New York."
The New York ceremony is sponsored by Vision Media, Good Energy, Hazmat Media Inc, Scriptation, iMoxie Media, and Save the Cat. The media partner for the New York ceremony is Vulture. For information on becoming a sponsor, please contact Dana Weissman at (212) 767-7835 or email: dweissman@wgaeast.org.
The Writers Guild Awards honor outstanding writing in film, television, new media, news, radio/audio, and promotional categories. The 2023 Writers Guild Awards (75th Annual) will be presented at concurrent ceremonies on Sunday, March 5, 2023, in New York City at the Edison Ballroom and in Los Angeles. 
For media inquiries about the 2023 WGA New York show, please contact Jason Gordon in the WGAE Communications Department at (212) 767-7809 or email: jgordon@wgaeast.org.
For media inquiries about the 2023 WGA Los Angeles show, please contact Bob Hopkinson in the WGAW Communications Department at: (310) 801-8563 or email: rhopkinson@wga.org.
The Writers Guild of America, East (WGAE) and the Writers Guild of America West (WGAW) are labor unions representing writers in motion pictures, television, cable, digital media, and broadcast news. The Guilds negotiate and administer contracts that protect the creative and economic rights of their members; conduct programs, seminars, and events on issues of interest to writers; and present writers' views to various bodies of government. For more information on the Writers Guild of America, East, visit www.wgaeast.org. For more information on the Writers Guild of America, West, visit www.wga.org.
###
Back to top