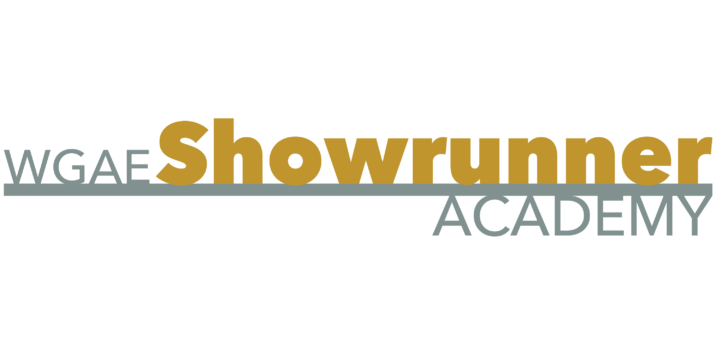 The WGAE is excited to announce its first Showrunner Academy (SRA).
The SRA is an industry training program designed to support supervising producers, executive producers, and new show creators in honing the skills necessary to become successful showrunners and leaders in today's television industry. Specific to the unique landscape and needs of the East Coast, the training program will provide invaluable instruction from current showrunners and other industry professionals on such topics as hiring; understanding the MBA; prioritizing equity and inclusion; fostering a functional workplace culture; and managing relationships with writers, executives, actors; and more.
The 2021 Cycle
The co-emcees of the 2021 Program will be Diana Son (AMERICAN CRIME, LAW & ORDER: CRIMINAL INTENT, SOUTHLAND, BLUE BLOODS, and 13 REASONS WHY) and Frank Pugliese (HOUSE OF CARDS, THE ANGEL OF DARKNESS). These two experienced showrunners will lead the program alongside dozens of guest speakers with a variety of experiences.
The inaugural cycle of this program will begin in September 2021 with a cohort of no more than 30 participants and will be hosted virtually. Participants should expect to meet twice weekly — on Wednesday evenings between 6PM and 8PM ET and on Saturday mornings between 9AM and 12PM ET for the 8-week program. The final schedule will be set by 9/1.
The program is open to all WGAE members, regardless of where they are currently based.
Applicants should meet one or more of the eligibility requirements to be considered:
Writers who have extensive experience in television writers' rooms, with preference given to those who have served in some managerial capacity in those rooms.
Writers who have any of the following credits:

Executive Producer
Co-Executive Producer
Supervising Producer
Producer
Co-Producer

Writers who have "created by" credits in television, who have not yet been hired as a showrunner.
Writers who have pilots currently in active development.
Applications will be reviewed by WGAE staff and will be vetted using the above eligibility requirements and recommendations to make the final cohort selection. We hope to arrive a diverse cohort that represents a variety of genres, experiences, backgrounds, and identities.
The application period ended on Wednesday, September 1 at 5pm EDT.
Quick Links
The application period for the 2021 Cycle has closed.
Back to top