Tuesday December 11, 2018
Randall Jansta to Receive WGA East's Richard B. Jablow Award for Devoted Service to the Guild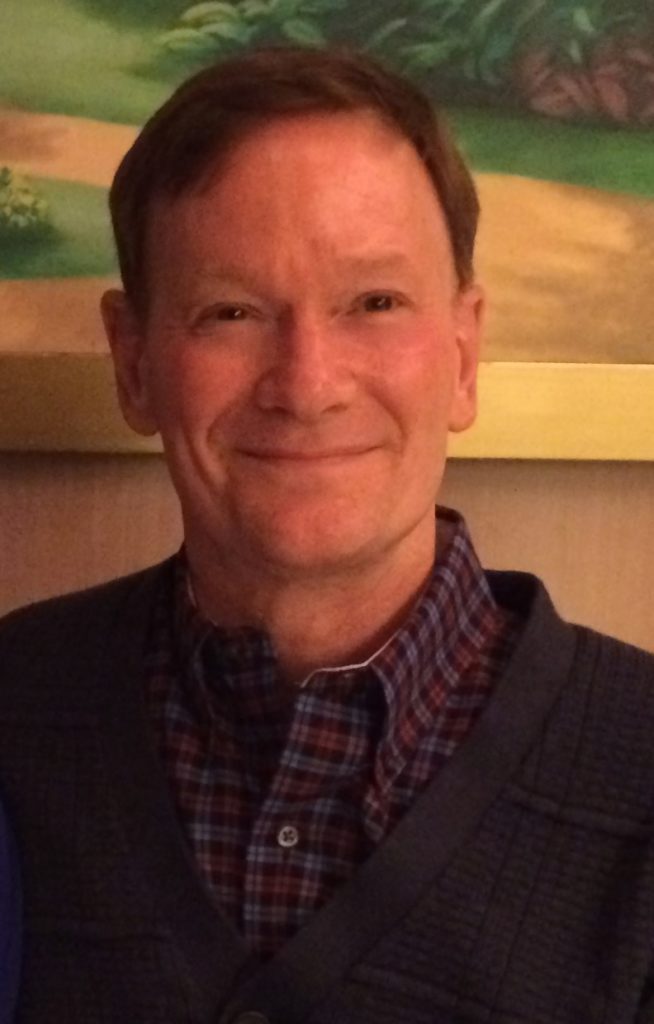 NEW YORK, NY (December 11, 2018) – The Writers Guild of America, East (WGAE) announced today that Randall Jansta will be honored with the Richard B. Jablow Award for Devoted Service to the Guild at the 71st Annual Writers Guild Awards at New York's Edison Ballroom on Sunday, February 17, 2019.
The Jablow Award was established in 1978 to recognize dedicated service to the Guild. It was created in honor of Richard B. Jablow, who helped found the WGAE, authored its constitution, and served as its first counsel. Past recipients include Michael Winship, Warren Leight and James Schamus.
In November 1980, Jansta began working at the Writers Guild of America West as a Stock Clerk.  During the 1981 Writers Guild of America strike, Jansta became an Assistant Administrator and was a liaison for various member committees as the Guilds successfully fought to establish compensation in the then-new markets of "pay TV" and home video.
Under the direction of then-WGAW Executive Director Brian Walton, Jansta was part of a team tasked with exploring how desktop publishing could enhance Guild communications with members. The result was the first incarnation of the Guild's publication Written By, in which Jansta served as Production Manager.
In 1999, Jansta joined the staff of the Writers Guild of America, East as a Dues Administrator before accepting the position of Audit and Collections Administrator. Praised for his kind, personal approach to working with members, Jansta's efforts result in collecting almost 20% of the Guild's annual revenue. Later this month, Jansta will retire from the WGAE and plans to travel the world and spend time with family.
"I learned from my late father-In-law, Oliver Crawford, one of the few blacklisted writers whose career was able to recover, about the financial difficulties of screen and television writers," said Jansta. "With a compassion for their craft, and the support of the Executives especially here in the East, I was able to help so many writers with the financial process while having the pleasure of hearing their personal stories.  Together we found a medium ground that worked for both our members and the Guild."
WGAE Executive Director Lowell Peterson added, "I have immense pride in the Guild's staff and the work they all do year-round. Randall Jansta has been an exemplary and dedicated employee of both Writers Guilds over nearly forty years. In the 19 years he's been based in New York, he has represented our union's commitment to serving our nearly 5,000 members with kindness, compassion and integrity."
Jansta will be presented with the Jablow Award by last year's recipient, WGAE Council member Hamilton Nolan.
The New York ceremony is sponsored by Vision Media Management, Final Draft and Bananagrams.
The Writers Guild Awards honor outstanding writing in film, television, new media, videogames, news, radio, promotional, and graphic animation categories. The 2019 Writers Guild Awards (71st Annual) will be presented at concurrent ceremonies on Sunday, February 17, 2019, in New York City at the Edison Ballroom and in Los Angeles at the Beverly Hilton. For more information about the 2019 Writers Guild Awards, please visit www.wgaeast.org or www.wga.org.
For media inquiries about the 2019 WGA New York City show, please contact Jason Gordon in the WGAE Communications Department at (212) 767-7809 or jgordon@wgaeast.org.
For media inquiries about the 2019 WGA Los Angeles show, please contact Gregg Mitchell in the WGAW Communications Department at (323) 782-4651 or gmitchell@wga.org.
The Writers Guild of America, East (WGAE) and the Writers Guild of America West (WGAW) are labor unions representing writers in motion pictures, television, news and new media. The Guilds negotiate and administer contracts that protect the creative and economic rights of their members; conduct programs, seminars, and events on issues of interest to writers; and present writers' views to various bodies of government. For more information on the Writers Guild of America, East, visit www.wgaeast.org. For more information on the Writers Guild of America West, visit www.wga.org.
###
Back to top