Thursday December 5, 2019
Refinery29 Reach Agreement to Join VICE Union Contract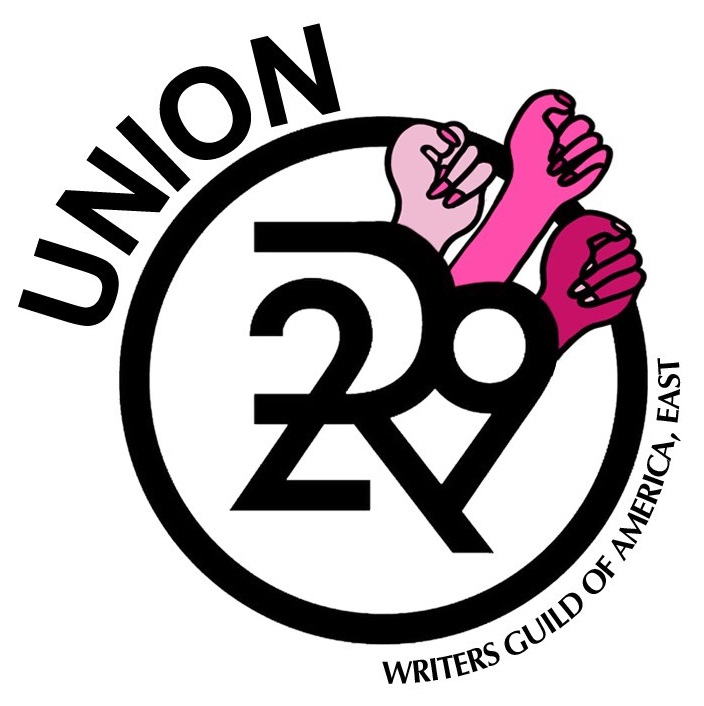 NEW YORK, NY (December 5, 2019)— The feminist lifestyle publisher Refinery29 has reached an agreement for its 40-member editorial staff to work under the collective bargaining agreement negotiated by VICE Media and the Writers Guild of America, East (WGAE). In November 2019, VICE Media acquired Refinery29 in a $400 million deal.
"When Refinery29 employees organized with the Guild they wanted to protect the company's progressive, creative, and fearless spirit in a rapidly changing media industry, and their landscape did dramatically change a few months later when the company was acquired by VICE," said Lowell Peterson, Executive Director of the Writers Guild of America, East. "We are pleased that Refinery29 employees will now work under one of the most forward-thinking and progressive contracts in digital media."
The Refinery29 editorial staff will work under the collective bargaining agreement that VICE ratified in January 2019. The agreement stipulated:
Minimum starting salary of $52,000
Guaranteed salary increases in each year of the contract
New minimums and grades making significant gains to raise up lower paid employees and raise standards at all levels
Editorial independence
Just cause and union security
Allowance for employees to bring a union representative to report potential harassment complaints
Further, the CBA established new and expanded companywide policies and practices, including codifying anti-harassment and anti-bias policies and trainings, stipulating gender pronoun use in the workplace, providing gold standard benefits for transgender people and those who identify as gender non-conforming, enacting explicit protections against online harassment, and a commitment to interviewing diverse candidates for open positions. The contracts also include robust non-discrimination language pertaining to race, gender identify, socio-economic status, criminal convictions, and more.
You can view the contract that applies to the editorial staff at Refinery29 and VICE here.
In addition to Refinery29 and VICE, the WGAE represents newsrooms at CBSN, Committee to Protect Journalists, The Dodo, Fast Company, Future plc, Gimlet Media, G/O Media, HuffPost, The Intercept, MTV News, The Ringer, Salon, Slate, Talking Points Memo, Thrillist, and Vox Media. The WGAE now represents nearly 6,000 writers in film, television, news and new media.
ABOUT WRITERS GUILD OF AMERICA, EAST
The Writers Guild of America, East, AFL-CIO (WGAE) is a labor union representing writers in film, television, news and new media. The Guild negotiates and administers contracts that protect the creative and economic rights of its members; conducts programs, seminars and events on issues of interest to writers; and presents writers' views to various bodies of government. For more information on the Writers Guild of America, East, visit wgaeast.org.
###
Back to top