The Black List's Franklin Leonard to Receive Evelyn F. Burkey Award at 2019 Writers Guild Awards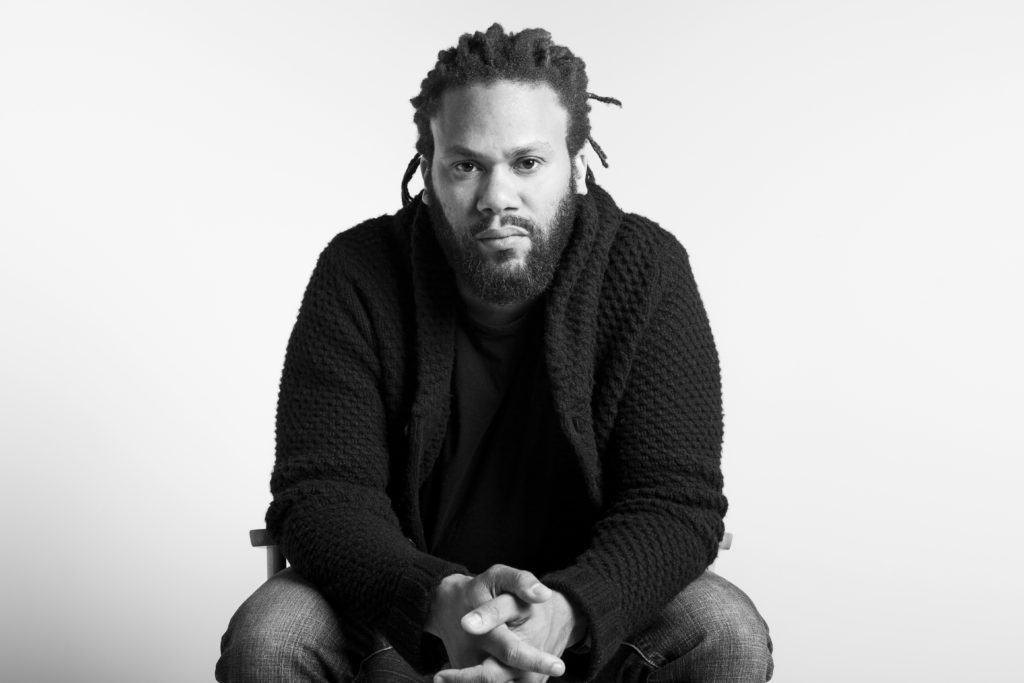 NEW YORK, NY (January 4, 2018) – The Writers Guild of America, East today announced that Franklin Leonard will receive the Evelyn F. Burkey Award at the 71st annual Writers Guild Awards in New York City on February 17, 2019.
Acclaimed Writer, Producer, Director and industry executive James Schamus will present Leonard with the Burkey Award, which recognizes a person or organization whose contributions have brought honor and dignity to writers. The award was established in 1978 in honor of Evelyn F. Burkey, who helped create the Writers Guild of America, East and served as its executive director until her retirement in 1972. Past recipients of the Burkey Award include Schamus, Norman Lear, Walter Bernstein, Joan Didion, Sidney Lumet, Arthur Miller, Claire Labine and the Committee to Protect Journalists.
In a statement accepting the honor, Leonard wrote, "I have always believed that the greatest honor of my career is serving the community of screenwriters. To have that same community believe that my service has been of value is frankly overwhelming."
Leonard is the founder and CEO of the Black List, a company that supports screenwriting through its annual survey of best unproduced screenplays, film production, a robust online marketplace, live staged script readings, screenwriter labs, and film culture publications.
More than 400 scripts from the annual Black List survey have been produced as feature films earning 250 Academy Award nominations and 50 wins including four of the last ten Best Pictures and ten of the last twenty-two screenwriting Oscars.
Franklin has worked in feature film development at Universal Pictures and the production companies of Will Smith, Sydney Pollack and Anthony Minghella, and Leonardo DiCaprio. He has been a juror at the Sundance, Toronto, and Guanajuato Film Festivals and for the PEN Center Literary Awards. He was also a delegate and speaker at the White House's 2015 Global Entrepreneurship Summit in Nairobi, Kenya. He was one of Hollywood Reporter's 35 Under 35, Black Enterprise magazine's "40 Emerging Leaders for Our Future," The Root's 100 Most Influential African-Americans, Fast Company's "100 Most Creative People in Business" and has been awarded the 2015 African-American Film Critics Association (AAFCA)'s Special Achievement Award for career excellence.
Beau Willimon, President of the Writers Guild of America, East and Creator of Hulu's THE FIRST, said, "Since founding the Black List, Franklin has been one of the strongest advocates for writers in the entertainment industry. By giving a platform to new voices, stressing the necessity for diversity and championing the importance of the script, Franklin has become an invaluable ally to the Writers Guild of America, East. We are honored to celebrate his accomplishments and continued work."
The New York ceremony is sponsored by Vision Media Management, Final Draft, iMoxie Media, W New York – Times Square and Bananagrams.
The Writers Guild Awards honor outstanding writing in film, television, new media, videogames, news, radio, promotional, and graphic animation categories. The 2019 Writers Guild Awards (71st Annual) will be presented at concurrent ceremonies on Sunday, February 17, 2019, in New York City at the Edison Ballroom and in Los Angeles at the Beverly Hilton. For more information about the 2019 Writers Guild Awards, please visit www.wgaeast.org or www.wga.org.
For media inquiries about the 2019 WGA New York City show, please contact Jason Gordon in the WGAE Communications Department at (212) 767-7809 or jgordon@wgaeast.org.
For media inquiries about the 2019 WGA Los Angeles show, please contact Gregg Mitchell in the WGAW Communications Department at (323) 782-4651 or gmitchell@wga.org.
The Writers Guild of America, East (WGAE) and the Writers Guild of America West (WGAW) are labor unions representing writers in motion pictures, television, news and new media. The Guilds negotiate and administer contracts that protect the creative and economic rights of their members; conduct programs, seminars, and events on issues of interest to writers; and present writers' views to various bodies of government. For more information on the Writers Guild of America, East, visit www.wgaeast.org. For more information on the Writers Guild of America West, visit www.wga.org.
###
Back to top