Union Recognized at Parcast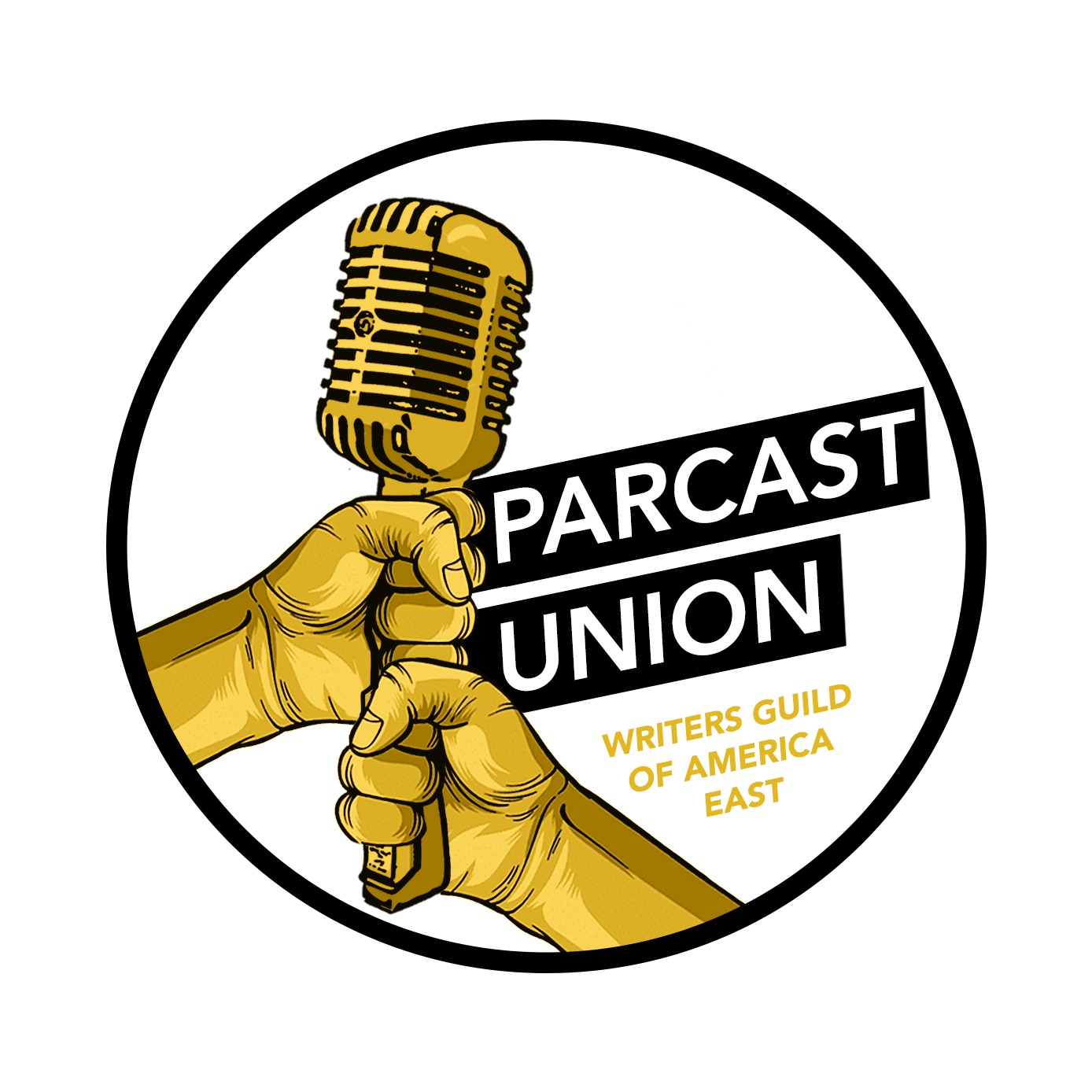 NEW YORK, NY (October 6, 2020) – We are proud to announce that Parcast, a podcast production company owned by Spotify, has agreed to recognize the Writers Guild of America, East as the collective bargaining representative of its writers, producers, researchers, fact-checkers, and others.  The WGAE also represents employees at Spotify-owned podcasters Gimlet and The Ringer.
Lowell Peterson, Executive Director of the Writers Guild of America, East, said, "Podcasting is an awesome arena for content creators. Platforms and major studios continue to make enormous investments in podcasting; audiences are growing and business models are proliferating. The people who create podcasts, from writers to producers to editors, work long hours, meet rush deadlines and create enormous value.  Collective bargaining will ensure that Parcast's creative professions have a seat at the table to address issues like inclusion and equity, intellectual property concerns, and sustainability of careers. We look forward to negotiations and we welcome the Parcast employees to our union."
The WGAE now represents nearly 7,000 writers in film, television, news and new media. In addition to Parcast, the WGAE represents newsrooms at ABC News, CBS News, CBSN, Chalkbeat, Committee to Protect Journalists, The Dodo, Fast Company, Fox 5 WNYW-TV, Future plc, Gimlet Media, G/O Media, Hearst Magazines, HuffPost, The Intercept, Jewish Currents, MTV News, Refinery29, The Ringer, Salon, Slate, Talking Points Memo, 1010 WINS, Thirteen Productions (Thirteen/WNET), Thrillist, VICE, Vox Media and WBBM / CBS 2 News.
ABOUT THE WRITERS GUILD OF AMERICA, EAST
The Writers Guild of America, East, AFL-CIO (WGAE) is a labor union representing writers in film, television, news and new media. The Guild negotiates and administers contracts that protect the creative and economic rights of its members; conducts programs, seminars and events on issues of interest to writers; and presents writers' views to various bodies of government. For more information on the Writers Guild of America, East, visit wgaeast.org.
Back to top