Thursday October 12, 2017
WGA East Statement on Harvey Weinstein; Workplace Harassment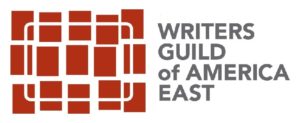 NEW YORK, NY (October 12, 2017) – The following is a statement from the Writers Guild of America, East President Beau Willimon and Executive Director Lowell Peterson:
Harvey Weinstein's deplorable misconduct has become public knowledge because of brave women and intrepid reporters. Regrettably, sexual harassment and assault have long been hallmarks of the entertainment industry. The vast majority of incidents go unreported. Those who have the courage to speak out often do so at professional and emotional risk. All too often no action or insufficient action is the result.
We believe the Writers Guild of America, East has a role to play in moving our industry in the right direction. More immediately, our responsibility is to make sure our members can do their work free from harassment and assault. When this inappropriate behavior does take place, members should be fully supported by the union to make sure that proper action is taken.
The WGAE's elected leaders and professional staff are undertaking a thorough review of the tools we currently possess and of additional steps the union can take to facilitate prevention, reporting, review, counseling and protection.  As part of that work we will ask members for input on their experiences and how they think the union should tackle this issue.
There might be some uncomfortable features of this struggle against harassment and abuse. The culture of silence will be difficult to change. Sometimes our own members might be perpetrators. In the long run it will be imperative to address the industry's lack of diversity – the profound imbalance of power in the business of creating and distributing stories. This is a project to which the WGAE is fully committed.
ABOUT WRITERS GUILD OF AMERICA, EAST
The Writers Guild of America, East, AFL-CIO (WGAE) is a labor union representing writers in motion pictures, television, cable, digital media and broadcast news. The Guild negotiates and administers contracts that protect the creative and economic rights of its members; conducts programs, seminars and events on issues of interest to writers; and presents writers' views to various bodies of government. For more information on the Writers Guild of America, East, visit wgaeast.org.
###
Back to top