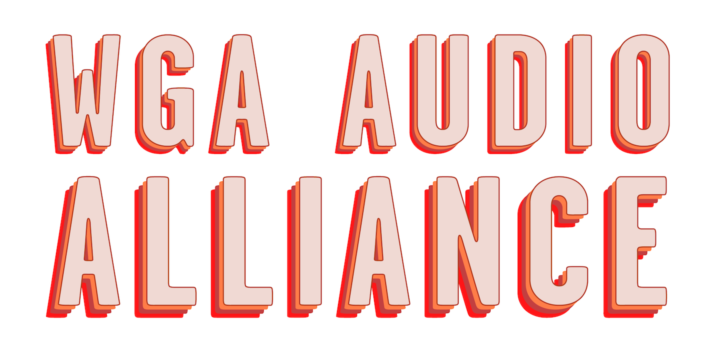 WGA Audio Alliance
High-budget, scripted-fiction podcasts are a relatively new and burgeoning business in the United States, and as writers of these projects we are in a unique position to set the standards of an industry from the beginning. We have therefore started organizing with the Writers Guild of America, East.
As large companies funnel more and more money towards scripted podcasts, we believe that the writers who make those podcasts possible should receive fair compensation, pension and health benefits, and credit for their work. We also believe in the power of shared information. As production companies look to the independent community for the next big hit, we want to be sure that scripted podcast writers at all levels know their worth in advance of any negotiations. Equally, we are committed to the diversity of audio fiction writers: this medium has long been one in which diverse voices are able to tell their own stories, and we will work to preserve this richness as the industry grows.
We invite you to get involved and:
If you have any questions, please contact WGAE Organizer Dana Trentalange at dtrentalange@wgaeast.org.

If you are a member of the WGA West, please reach out to WGAW Member Organizing.
Back to top