WGAE, DGA Meet with New York State Lawmakers To Discuss TV Diversity Legislation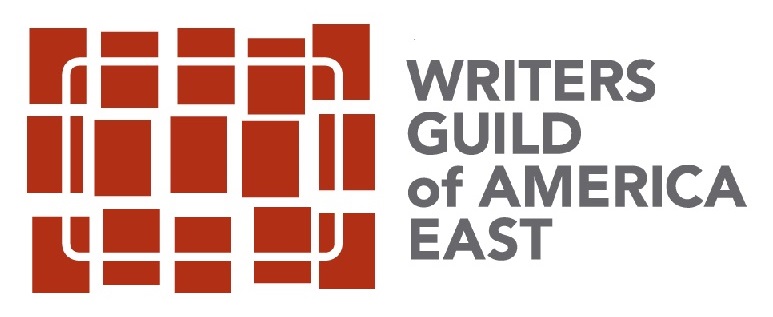 ALBANY, NEW YORK (May 22, 2017) — Members and representatives of the Writers Guild of America, East (WGAE) and Directors Guild of America (DGA) met today with the New York State Senate and Assembly lawmakers to talk about the pressing need to enhance diversity in the ranks of television writers and directors.
The delegation of WGAE members who talked with lawmakers included Robin Thede (THE RUNDOWN WITH ROBIN THEDE), Geri Cole (SESAME STREET), Tanya Barfield (THE AMERICANS), Ashley Nicole Black (FULL FRONTAL WITH SAMANTHA BEE), Joe Gonzalez (BOSCH) and Cami Delavigne (QUANTICO).
The correlating Senate and Assembly bills – S4999-B / A7270-A – are sponsored by two prominent legislators, State Senator Marisol Alcantara and Assembly Member Marcos Crespo. The legislation, which has the support of the state's entertainment unions and the New York State AFL-CIO, would allocate up to million of the existing 0 million Empire State Film Production Credit towards the hiring of television writers and directors who are women and/or people of color.
The bills are currently before the Assembly Ways and Means Committee and the Senate Investigations and Governmental Operations Committee. The Guild hopes that these committees will soon approve the legislation and advance it toward a floor vote before the end of the legislative session in June.
Last year, the New York State Senate and Assembly successfully passed slightly different versions of this bill, but since New York does not have a reconciliation process, the legislation did not make it to Governor Cuomo's desk.
"The television industry has created tens of thousands of jobs for New Yorkers, but women and people of color who write and direct shows remain woefully underrepresented," said Lowell Peterson, Executive Director of the Writers Guild of America, East. "There is an overwhelming consensus that the industry needs more diverse storytellers, and this legislation will show that policy-makers are committed to making concrete progress in this critical area."
State Senator Marisol Alcantara said, "As an Afro-Latina immigrant, I understand how it feels to be invisible in American popular culture. Growing up, it was hard to find characters of color in most cultural products, and when they did appear, it felt like they were tokenized, stereotyped, or killed off quickly. Even when diversity is present on screen, writers' rooms and directors' chairs are still overwhelmingly filled by white men. By incentivizing diversity in state-subsidized productions, we can help diverse people tell their stories and build careers in this field, all while helping the overall landscape of the art form improve."
Assembly Member Marcos Crespo noted, "New York State is on the verge of becoming a majority minority State and the creative talent of its minority communities continue to face obstacles from discriminatory practices that permeate both our private and public sectors." Stated Assemblyman Marcos Crespo, Chair of the Assembly Puerto Rican/Hispanic Task Force.  He added, "Supporting initiatives that promote diversity in our TV entertainment industry are just as important as the $420 million tax credit hardworking New Yorkers give the Film production industry. It is time we see progress on hiring diverse talent at all levels of our entertainment production that respect the diversity of the viewing audience and the financial support they have been providing to achieve this goal thru their tax dollars."
"Since 2014, the Directors Guild of America has worked closely with the Writers Guild of America East to introduce and support a first-of-its-kind bill in New York which encourages diverse hiring and addresses the industry's broken pipeline. The bill modifies the $420 million Empire State Film Production Tax Credit to allocate $5 million (just 1.2% of the total credit) for television productions that hire directors and writers who are women or people of color," said Neil Dudich, Eastern Executive Director of the Directors Guild of America. "New York has taken a leadership position in production incentives, and we look to the state to take a leading position on diversity. The DGA applauds State Senator Marisol Alcantara and Assemblyman Marcos Crespo for their support of this bill. We're hopeful that this significant legislation will be passed by the State Senate and Assembly and signed into law by Governor Cuomo."
Robin Thede, creator and host of BET's upcoming THE RUNDOWN WITH ROBIN THEDE, added, "We recently came together in solidarity to gain many improvements in our collective bargaining agreement with the major studios and networks. One of the key issues that still needs to be addressed: a critical need to increase the numbers of women and people of color in our industry. The numbers are frankly, abysmal in most areas. In my genre alone, late-night comedy, the number of women writers of color are in the single digits out of nearly 200 writers.  This is simply an effort to encourage producers to look beyond their normal circles to reach out to diverse candidates in a real way. As you know, this business is all about who you know. And many qualified and talented women and people of color in our business simply don't have the access to those circles."
ABOUT WRITERS GUILD OF AMERICA, EAST
The Writers Guild of America, East, AFL-CIO (WGAE) is a labor union representing writers in motion pictures, television, cable, digital media and broadcast news. The Guild negotiates and administers contracts that protect the creative and economic rights of its members; conducts programs, seminars and events on issues of interest to writers; and presents writers' views to various bodies of government. For more information on the Writers Guild of America, East, visit wgaeast.org.
###
Back to top