WGAE Women's History Month Live Talks – Every Friday in March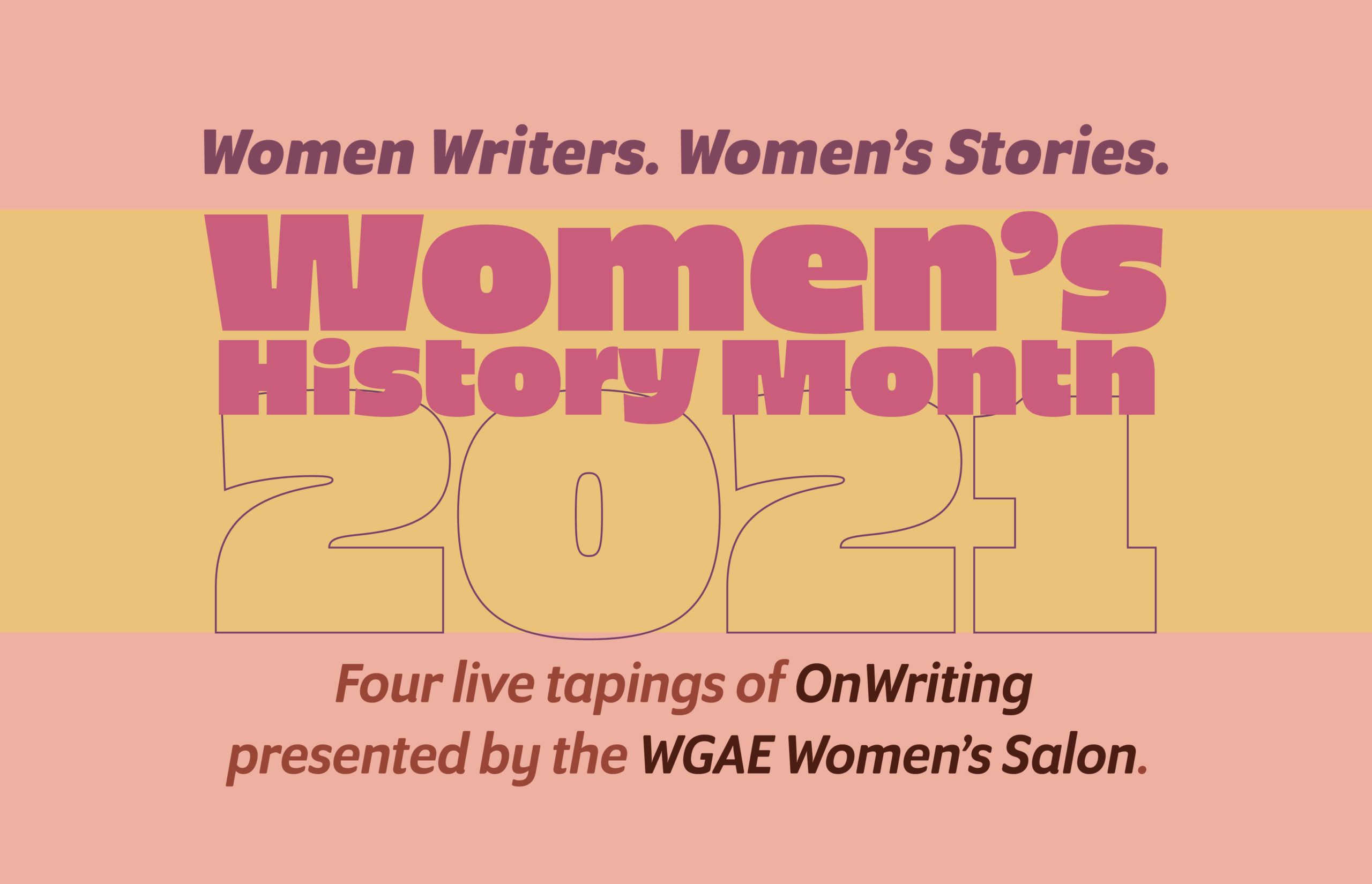 Please join us each Friday in March as the Writers Guild of America, East's Women's Salon celebrates Women's History Month with a series of live talks that will be recorded for future episodes of OnWriting: A Podcast of the WGA East. WGAE member, SESAME STREET writer and OnWriting host Geri Cole will conduct the interviews live on Zoom. Audience members will be invited to submit questions during the interview through Zoom.
Here's the WGAE Women's History Month Live Talks schedule:
This Friday, March 5, at 1pm ET
Emerald Fennell
PROMISING YOUNG WOMAN
RSVP
Friday, March 12, at 5pm ET
Banban Cheng & Sasie Sealy
LUCKY GRANDMA
RSVP
Friday, March 19, at 7pm ET
Jenny Lumet
CLARICE
RSVP
Friday, March 26, at 5pm ET
Eliza Hittman
NEVER RARELY SOMETIMES ALWAYS
RSVP
The series kicks off on March 5th with Emerald Fennell, writer and director of PROMISING YOUNG WOMAN. The film stars Carey Mulligan as a woman who seeks to avenge her best friend who was a victim of rape.
The following week, we'll be joined by Banban Cheng and Sasie Sealy, co-writers of LUCKY GRANDMA. The film, directed by Sealy, tells the story of an ornery, chain-smoking Chinese grandma (Tsai Chin) in New York City who goes all in at the casino, landing herself on the wrong side of luck – and in the middle of a gang war.
On March 19th, we welcome Jenny Lumet, co-creator and showrunner of CLARICE, now airing on CBS. The series looks at the untold personal story of FBI agent Clarice Starling (Rebecca Breeds) as she returns to the field almost a year after the events of THE SILENCE OF THE LAMBS.
The series concludes with Eliza Hittman, writer and director of NEVER RARELY SOMETIMES ALWAYS. The film follows a pair of teenage girls in rural Pennsylvania who travel to New York City to seek out medical help after an unintended pregnancy.
The Women's Salon is a member-led group for all women in the Writers Guild of America, East, led by Lisa Takeuchi Cullen. The group hosts panels, Q&As, and social events with the goal of advancing the careers and well-being of women writers. If you are a WGAE member interested in joining the WGAE Women's Salon, please email Brit Fryer, WGAE's Member Services Administrator, at bfryer@wgaeast.org.
###
Back to top