Writers Guild Awards Add New Category Recognizing Digital News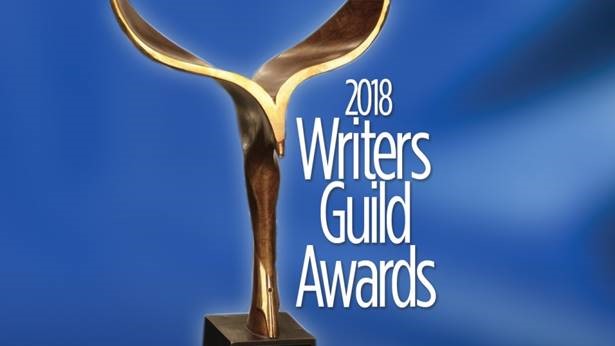 NEW YORK AND LOS ANGELES (AUGUST 2, 2017) – The Writers Guilds of America, East and West, are proud to announce a new award recognizing outstanding achievement in writing digital news, which will be presented at the 70th annual Writers Guild Awards on Sunday, February 11, 2018.
The Writers Guild Awards honor outstanding writing in film, television, new media, videogames, on-air promotion, graphic art and animation and broadcast, radio and digital news.
To be eligible to submit for an award in Outstanding Achievement in Digital News, the written material must have been first made available online between 10/1/2016 and 9/30/2017. This category encompasses text-only material posted online, including news, current events, commentary, criticism or opinion. Only work that was written and produced under a WGA collective bargaining agreement may be submitted. The submission deadline is 8:30pm EST on Friday, October 13, 2017.
Scripts for digital news produced in audio or audiovisual format would not be eligible for the new Digital News award and would continue to be submitted in the traditional Television or Radio/Audio News categories.  Any work containing graphics or animation would be eligible to submit to the existing Graphic Art and Animation category.
Submissions are accepted by mail or online at wgaeast.org/awards. Eligibility rules will be posted on both Guilds' websites.
For more information about the 2018 Writers Guild Awards submission process, guidelines, and official entry forms, please visit www.wgaeast.org or www.wga.org.
For media inquiries about the 2018 WGA New York City show, please contact Jason Gordon in the WGAE Communications Department at (212) 767-7809 or email: jgordon@wgaeast.org.
For media inquiries about the 2018 WGA Los Angeles show, please contact Gregg Mitchell in the WGAW Communications Department at: (323) 782-4651 or email: gmitchell@wga.org.
The Writers Guild of America, East (WGAE) and the Writers Guild of America, West (WGAW) are labor unions representing writers in motion pictures, television, cable, digital media, and broadcast news. The Guilds negotiate and administer contracts that protect the creative and economic rights of their members; conduct programs, seminars, and events on issues of interest to writers; and present writers' views to various bodies of government. For more information on the Writers Guild of America, East, visit www.wgaeast.org. For more information on the Writers Guild of America, West, visit www.wga.org.
###
Back to top