Writers Guild Awards: Geoffrey C. Ward to Receive WGA East's Ian McLellan Hunter Award for Career Achievement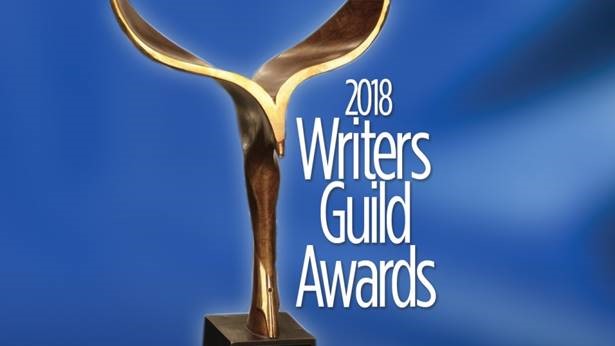 Geoffrey C. Ward to Receive the Writers Guild of America East's Ian McLellan Hunter Award for Career Achievement
Ken Burns to present award to Ward at the 2018 Writers Guild Awards in New York
NEW YORK, NEW YORK (December 18, 2017) – Renowned for writing some of the most compelling documentaries in television history, Geoffrey C. Ward will be honored with the Writers Guild of America, East's Ian McLellan Hunter Award for Career Achievement at the 70th annual Writers Guild Awards, which will be held at New York's Edison Ballroom on Sunday, February 11, 2018.
The Hunter Award was established in 1992 and named in memory of longtime WGAE member Ian McLellan Hunter. The award is presented to a WGAE member in honor of his/her body of work as a writer in motion pictures or television. Hunter Award recipients include Andrew Bergman, John Sayles, Ruth Prawer Jhabvala, John Waters, Richard LaGravenese, John Patrick Shanley and Nora Ephron.
In a statement accepting the honor, Ward wrote, "I'm a lucky man to have been able to write so much serious history for television — and still luckier to have been given this great honor by the Guild. I couldn't be more grateful."
A Guild member since 1989, Ward has written more than 150 hours of public television. He is best known for his work with the WGBH-TV series AMERICAN EXPERIENCE and as Ken Burns' long-time collaborator. Burns will present Ward with the Hunter Award at the 2018 Writers Guild Awards in New York.
Born in Ohio in 1940 and brought up on Chicago's South Side, Ward spent part of his boyhood in India, attended Oberlin College and edited two magazines, Audience and American Heritage, before turning to writing full-time in 1982.
Ward's television credits include such acclaimed nonfiction work as HUEY LONG, THE CIVIL WAR, THE WEST, BASEBALL, UNFORGIVABLE BLACKNESS: THE RISE AND FALL OF JACK JOHNSON, JAZZ, PROHIBITION, NIXON, THE WAR and THE ROOSEVELTS. His most recent work, THE VIETNAM WAR, has been nominated for a Writers Guild Award for Documentary Script – Other Than Current Events.
With Burns and Lynn Novick, he is currently at work on a film series about Ernest Hemingway.
Ward has earned numerous prizes for his television work, including seven Emmy Awards, two Writers Guild Awards and the Humanitas Prize.
The 2018 Writers Guild Awards New York ceremony will be hosted by Amber Ruffin, writer and on-air personality for LATE NIGHT WITH SETH MEYERS.
The New York ceremony is sponsored by Vision Media Management and Final Draft.
The Writers Guild Awards honor outstanding writing in film, television, new media, videogames, news, radio, promotional, and graphic animation categories. The 2018 Writers Guild Awards (70th Annual) will be presented at concurrent ceremonies on Sunday, February 11, 2018, in New York City at the Edison Ballroom and in Los Angeles at the Beverly Hilton. For more information about the 2018 Writers Guild Awards, please visit www.wgaeast.org or www.wga.org.
For media inquiries about the 2018 WGA New York City show, please contact Jason Gordon in the WGAE Communications Department at (212) 767-7809 or email: jgordon@wgaeast.org.
For media inquiries about the 2018 WGA Los Angeles show, please contact Gregg Mitchell in the WGAW Communications Department at: (323) 782-4651 or email: gmitchell@wga.org.
The Writers Guild of America, East (WGAE) and the Writers Guild of America West (WGAW) are labor unions representing writers in motion pictures, television, news and digital media. The Guilds negotiate and administer contracts that protect the creative and economic rights of their members; conduct programs, seminars, and events on issues of interest to writers; and present writers' views to various bodies of government. For more information on the Writers Guild of America, East, visit www.wgaeast.org. For more information on the Writers Guild of America West, visit www.wga.org.
###
Back to top