Writers Guild of America, East Members in the GMG Union Ratify Collective Bargaining Agreement with G/O Media Following Six-Day Strike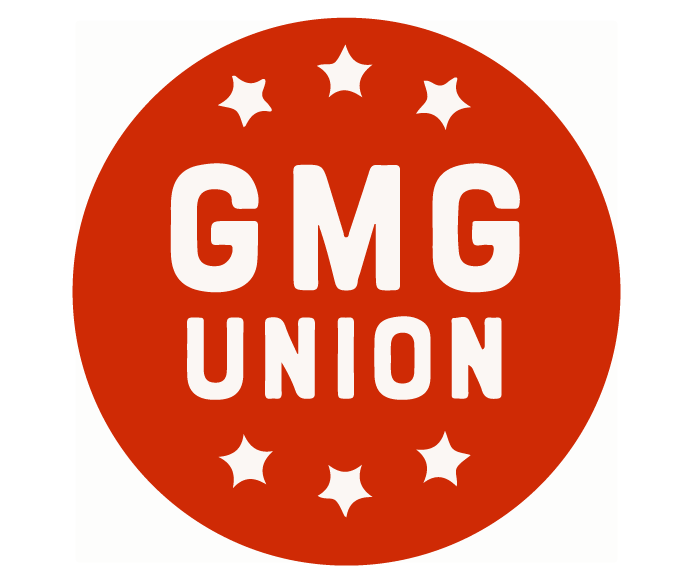 NEW YORK, NY (March 9, 2022) – The nearly 100-member Gizmodo Media Group (GMG) Union, covering workers at Gizmodo, The Root, Kotaku, Jezebel, Lifehacker, and Jalopnik, voted near unanimously to ratify its third collective bargaining agreement with the Writers Guild of America, East (WGAE), and the union's first contact with G/O Media. 
The WGAE/GMG Union Bargaining Committee wrote, "After six days of striking and four days of strong physical  and virtual picket lines, our bargaining unit is thrilled to have a new contract. Ninety-nine percent  of the GMG Union voted to ratify the return-to-work agreement that raised wages for all union members, increased parental leave and minimum severance, required trans-inclusive health insurance, and beat back management's attempt to control how we spoke about our working conditions. We were the first union in digital media to organize with the WGAE and the first to go on an open-ended strike. We won. We know our victory shows workers—and bosses—what is possible. Everyone deserves a union. We'll never forget the unprecedented support shown to our members. Thank you."
The three-year agreement includes:
Higher salary minimums for all positions, including $62,000 at the lowest tier in 2022 (up from $55,000), with an additional $1,000 each year for the life of the contract;

Guaranteed 3% annual raises for all unit members;

15 weeks parental leave;

12 weeks minimum severance;

Maintained our current cost-sharing cap for healthcare;

WPATH-compliant, trans-inclusive healthcare;

Defeated management's proposal to give up bargaining rights over changes to healthcare mid-contract;

45K diversity effort budget with audit and transparency;

Goal of 40% of candidates at the hiring manager interview stage from underrepresented backgrounds;

Retained right to publicly speak about working conditions, including social media escalation campaigns;

Strengthened editorial independence language;

Obtained guarantees against forced relocation for current remote staff.
Lowell Peterson, Executive Director of Writers Guild of America, East, said, "There is power in a union, power in collective action. Some issues are worth taking risks for. Sometimes it is necessary to use the power of a strike. Our members reminded the company that their work creating the content is what creates value for the company. In withdrawing their labor, these members won real gains."
The Writers Guild of America, East represents nearly 7,000 writers in film, television, news (broadcast and digital), and podcasts. In addition to the Gizmodo Media Group, the WGAE represents newsrooms at 1010 WINS, ABC News, Audacy (WCBS-AM, WBBM-AM, KNX-AM), Bustle Digital Group, CBS News, CBSN, Chalkbeat, Committee to Protect Journalists, The Dodo, Fast Company, Fox 5 WNYW-TV, FT Specialist, Future plc, Hearst Magazines, HuffPost Inc., iHeartPodcasts Network, The Intercept, Jewish Currents, MSNBC, MTV News, NowThis, Onion Inc., Refinery29, Salon, Slate Talking Points Memo, Thirteen Productions (Thirteen/WNET), Thrillist, VICE, Vox Media, and WBBM-CBS 2 News.
ABOUT WRITERS GUILD OF AMERICA, EAST
The Writers Guild of America, East, AFL-CIO (WGAE) is a labor union representing writers in film, television, news and new media. The Guild negotiates and administers contracts that protect the creative and economic rights of its members; conducts programs, seminars and events on issues of interest to writers; and presents writers' views to various bodies of government. For more information on the Writers Guild of America, East, visit wgaeast.org.
###
Back to top