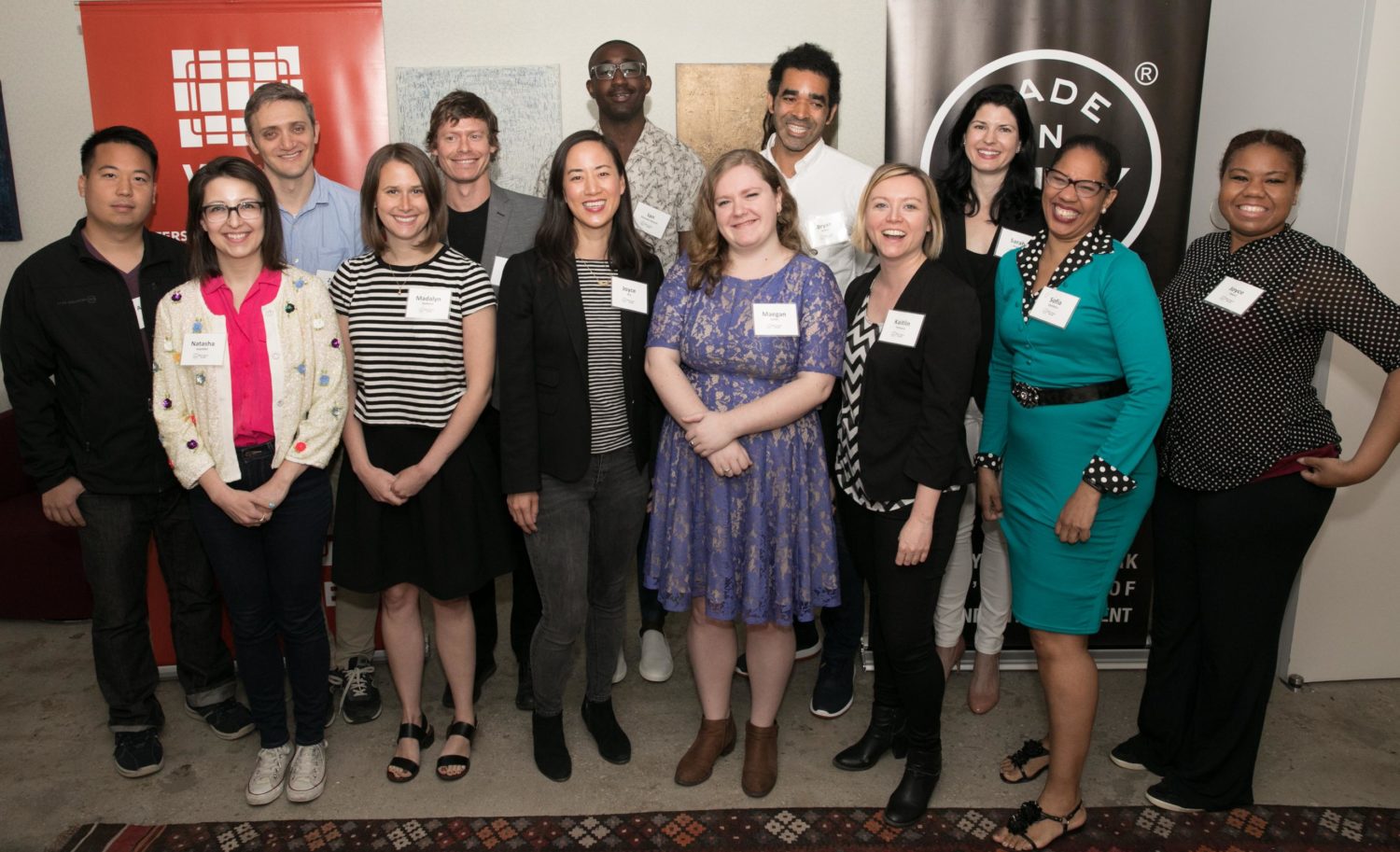 The Made in NY Writers Room (the "Fellowship") identifies emerging local writers with diverse backgrounds and viewpoints to receive early-career development training from seasoned writer-producers and provide access that they would not otherwise receive from hiring professionals in the television industry.
Applications for the 2018-2019 Made in NY Writers Room will be accepted through December 9.  Please review the Fellowship Guidelines and FAQ section to learn more about application requirements.
For six months, fellows receive mentorship from seasoned New York City-based showrunners and career development education from other local television writers and executives.  The goal of the Fellowship is to increase diversity in the pipeline of writers in NYC, and also the number of shows written in the city. The program, conceived by Lowell Peterson, executive director of the Writers Guild of America, East, is a partnership of the WGA East, the New York City Department of Small Business Services and the City of New York Mayor's Office of Media and Entertainment.
Past mentors include Robert Carlock (UNBREAKABLE KIMMY SCHMIDT), Lee Daniels (EMPIRE), Anya Epstein (THE AFFAIR), Julie Klausner (DIFFICULT PEOPLE), Richard LaGravenese (THE DISTRICT), Michael Rauch (INSTINCT), Julie Rottenberg & Elisa Zuritsky (ODD MOM OUT), Tom Scharpling (MONK), Norman Steinberg (CHEMISTRY), Jonathan Tropper (BANSHEE), Matt Williams (HOME IMPROVEMENT) and Beau Willimon (THE FIRST).
My relationship with my mentor Jonathan Tropper has been invaluable. Having someone who champions my work…has given me more reassurance in my ability as a writer than I've ever had, and has opened industry doors previously shut.
Bryan Parker, 2017 Made in NY Writers Room Fellow
To learn about the conversation on inclusion in television writers rooms, we recommend review of the following:
Frequently Asked Questions
Please review the Fellowship Guidelines to understand requirements and restrictions related to your application and the Fellowship.  We hope that the following responses help you prepare your application.

Do I qualify to submit?
As stated in the Fellowship Guidelines, the Made in New York Writers Room is designed to assist in the early-career professional development of underrepresented writers based in New York City. While the fellowship is open to everyone (in accordance with the eligibility requirements) women, people of color, and others underrepresented in the television writing profession who lack access are encouraged to apply. You are required to submit an essay as part of your application that will be your opportunity to explain why you fit the mission of the Fellowship.  You will find links to relevant articles on the issue of inclusion in the television industry above.
Can I apply with a writing partner?
Yes, and only one of you is required to meet all the program requirements. Please review Criteria A and Criteria B in the Fellowship Guidelines to understand eligibility requirements.
Can I submit more than one application?
An individual may apply only once, even if one application is as part of a writing team.  If an applicant submits more than once, neither submission will be considered.
I am a returning applicant from the 2016 cycle. Am I eligible?
Any writer who was not selected as a Fellow is eligible to reapply.  However, you cannot submit the same script from the previous cycle.
Does my script need to focus on New York?
There are no restrictions on the scripts submitted for consideration other than that they follow the standard formats for comedy and drama teleplays.
Is the pilot I submit the one I will work on for the duration of the fellowship?
Yes. Fellows will have the opportunity to work on an additional script during the Fellowship under the advisement of their mentors.
When and why do I register material?
All submitted material must be registered with WGAE Script Registration, which assists you in proving priority of ownership of your script.  Applicants will be able to register one script at no cost starting November 8, 2018.  Special instructions in the fellowship application explain how to register.  If your script is already registered, there is no need to take any further action; simply include your registration number when prompted on the application.
If I am a member of a recommending organization, do I qualify to submit, or do I still need a recommendation?
You need a recommendation from the designated representative from one of the recommending organizations. It is the applicant's responsibility to confirm a recommending organization's support your application. Only one recommendation should be secured for eligibility. Organizations have a limited number of recommendations, so we encourage you to release any spot you will not use to another writer.
Do I need to include a letter of recommendation?
No, you don't.  Simply note your recommending organization on the application, and we will confirm with them. The recommending organization is an eligibility requirement and not an opportunity for a personal recommendation and no recommendation letters will be considered. For Round 1, all applicants will be considered based on blind review of the submitted pilot.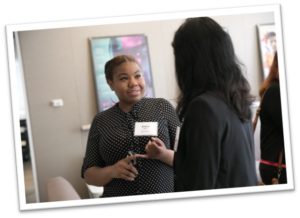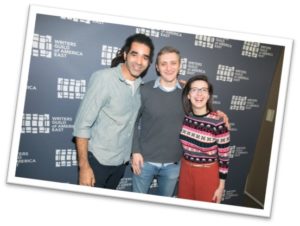 Partner Overview:
Department of Small Business Services (SBS): The NYC Department of Small Business Services (SBS) helps unlock economic potential and create economic security for all New Yorkers by connecting New Yorkers to good jobs, creating stronger businesses, and building thriving neighborhoods across the five boroughs.
For more information, please visit: www.nyc.gov/sbs
Mayor's Office of Media and Entertainment (MOME): The Mayor's Office of Media and Entertainment encompasses the creative sectors of film, television, radio, theatre, music, advertising, publishing, and digital content. In total, these industries support 305,000 jobs and contribute $100 billion to New York City's economy. The Agency also oversees NYC Media, the City's official broadcast network with five television channels, one radio station, and a reach of 18 million people. MOME also houses the Office of Nightlife, which was created in 2018 to serve as a liaison between the nightlife industry, city agencies and residents.
For more information, please visit: www.nyc.gov/mome   
Writers Guild of America, East (WGAE): The Writers Guild of America, East, (WGAE) is a labor union of thousands of professionals who are the primary creators of what is seen or heard on television and film in the U.S., as well as the writers of a growing portion of original digital media content. Our members write everything from big budget movies to independent films, late night comedy/variety shows to daytime serials, broadcast and radio news, web series, documentaries, and animation. The WGAE works on their behalf to promote and protect the professional and artistic interests of this diverse community. On joining the Guild, writers from an extraordinarily vast range of backgrounds and abilities unite to promote, protect, and maintain important artistic and professional principles. The Guild's assistance is provided regardless of the writers' degree of success.
For more information, please visit: www.wgaeast.org
Back to top