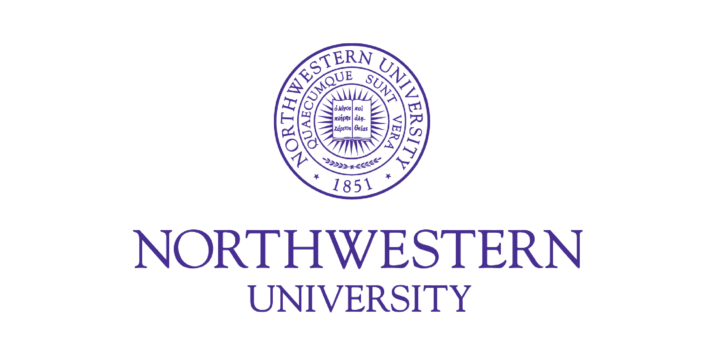 Tenure-Track Professor (Open Rank) in Playwriting / Screenwriting
The Position
Department: SoC Radio/Television/Film
Northwestern University's Department of Radio/Television/Film is seeking a tenure track professor (open rank) of dramatic writing (playwriting, screenwriting, and/or television writing) to teach as part of our interdisciplinary MFA in Writing for the Screen + Stage and as part of our undergraduate RTVF dramatic writing curriculum.
Northwestern University's Department of Radio/Television/Film explores the history, theory, and production of media—from cinema to broadcast television to alternative media to emerging technologies. The department offers undergraduate degrees in Radio/Television/Film, and dual degree programs in Communication, Engineering, and Music (BFA and BA); graduate degrees in Writing for the Screen and Stage (MFA), Documentary Media (MFA), and in Screen Cultures (Ph.D). It features 43 full-time faculty, 275 undergraduate majors, and 60+ graduate students. It is located on Northwestern University's Evanston campus in greater Chicago.
Qualifications
We expect candidates to have completed a substantial body of work that is both innovative and nationally recognized, as demonstrated by continuing commissions, productions, screenings, reviews, grants, and awards. We are particularly interested in writers whose work represents underrepresented voices through dramatic/comedic narratives, especially Asian, Latino/Latina and/or African American voices. We welcome candidates who work across different media and/or cross disciplines, and who are committed to integrating theory and practice. We have strong ties to the Department of Theatre and the Department of Performance Studies.
An MFA or doctorate is required, with at least one year of teaching experience. Appointment begins September 1, 2020. Salary and rank commensurate with experience. Tenure-track professors typically teach four classes per year, and have a non-teaching quarter during which they pursue research and creative work.
Application Instructions
Interested candidates should submit a CV, teaching evaluations, at least one full-length play/screenplay/teleplay, and three letters of recommendation to the Faculty Recruiting System.
Please note, only applications submitted online through the FRS portal will be considered. For fullest consideration, applicants should submit materials by December 1st, 2019. Review of applications will continue until the position is filled.
For questions or nominations, please contact write@northwestern.edu
Please read ALL instructions and make preparations before proceeding to the application page:
Applications will only be accepted via online submission (see link below).
Please prepare all documents in advance as Adobe PDF files, and please be sure all information is entered correctly and accurately (especially names and email addresses), as there will be no opportunity for online revision after your application has been submitted.
Please also prepare a list of names and email addresses for your external academic references; your references will be contacted directly by the online system and invited to upload their letters on your behalf.
All required fields in the application form are marked with an asterisk and must be filled before clicking the "Submit" button.
Be aware that incomplete applications cannot be saved.
Northwestern is a top-tier, private research university with three campuses: Evanston, Chicago, and Doha. The Evanston campus, located just north of Chicago and on Lake Michigan, houses the six schools that offer undergraduate instruction (music, education and social policy, journalism, engineering and applied science, arts and sciences, and communication), the Graduate School, and the Kellogg School of Management. The Chicago campus is home to the schools of medicine and law. The new Doha campus, in Qatar, offers an undergraduate program in journalism and communication. The School of Communication The School of Communication has five departments and offers a suite of interdisciplinary undergraduate, professional, and graduate programs. The departments span the communication arts and sciences and include the Roxelyn and Richard Pepper Department of Communication Sciences and Disorders, the Department of Communication Studies, the Department of Radio-Television-Film, the Department of Performance Studies, and the Department of Theatre (which includes music theatre and dance). The faculty of 150 includes 105 tenure-track faculty. The school offers instruction to roughly 1200 undergraduate majors and 700 graduate and professional students.
Northwestern University is an Equal Opportunity, Affirmative Action Employer of all protected classes, including veterans and individuals with disabilities. Women, racial and ethnic minorities, individuals with disabilities, and veterans are encouraged to apply. Hiring is contingent upon eligibility to work in the United States.
Back to top