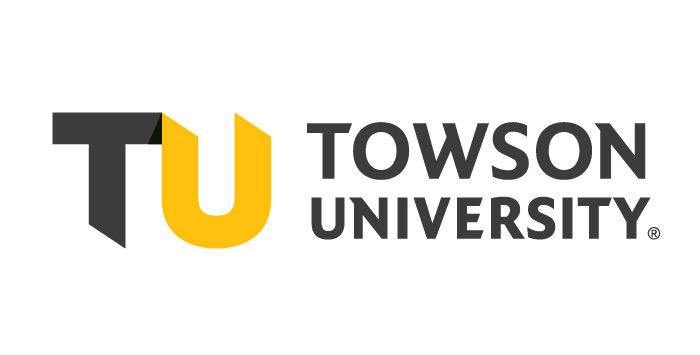 Assistant Professor, Screenwriting
Department of Electronic Media and Film, College of Fine Arts and Communication
TU Search Number: COFAC-3701
Position
The College of Fine Arts and Communication invites applications for a tenure-track, 9-month Assistant Professor in Screenwriting in the Department of Electronic Media and Film, beginning August 2024.
Qualifications
Terminal degree in screenwriting, writing for media, or related field, received by June 2024. Demonstrated success in teaching or demonstrated potential to teach narrative screenwriting and media storytelling courses at the undergraduate level. A demonstrated record of scholarship/artistic research/professional activity is required. Comprehension of story and concept's holistic role in the production cycle is mandatory. Applicants with additional specialties in pre-production or producing are encouraged to apply. Applicants whose teaching draws from their professional experience and whose work shows a commitment to issues of diversity, equity, accessibility, and inclusion in the field are encouraged to apply. The successful candidate must have the ability to work with a diverse student population and be sensitive to the educational needs of these students.
Responsibilities
Research-active faculty teach 6 classes over a 9-month academic year with undergraduate class size averaging 20 students per class. Undergraduate teaching is expected to include foundational courses centered in dramatic narrative & non-fiction shorts with opportunities to teach advanced courses in writing the series pilot and feature film writing. There may be opportunities to develop new courses in the candidate's area of expertise and interest. Undergraduate advising is part of the position's teaching responsibilities. Scholarly/artistic research productivity and service to the department, college, and university are expected. Ideally the candidate will have experience teaching in person as well as online and will have demonstrated consideration of diversity, equity, accessibility, and inclusion in their pedagogy.
The Department
The Department of Electronic Media & Film (external – opens in a new window) is the largest and most comprehensive media and film department in Maryland. EMF provides a rigorous media arts education in which students learn to tell their own stories, hone their craft, and make meaningful media. EMF students choose from one of three concentrations: Film/Video/Digital Media, Radio/Audio, and Film and Media Studies. Within these concentrations, our 400+ EMF majors and minors develop skills in writing, media history and criticism, and professional media production for narrative, documentary, experimental, and new media forms. Towson University's Electronic Media & Film department is made up of 15 full-time and over 20 part-time faculty, and staff members supporting our office and our Media Labs.
Towson University
Towson University (external – opens in a new window) was founded in 1866, is recognized by U.S. News and World Reports as one of the top public universities in the Northeast and Mid-Atlantic regions, is Baltimore's largest university, and is the largest public, comprehensive institution in the University of Maryland System. TU enrolls almost 19,000 undergraduates and over 3,000 graduate students across six academic colleges (business, education, fine arts and communication, health professions, liberal arts, science & mathematics), has over 900 full-time faculty, and offers more than 65 bachelor's, 45 master's, and 5 doctoral programs. Our centrally located campus sits on 330 rolling green acres and is 10 miles north of Baltimore, 45 miles north of Washington, D.C., and 95 miles south of Philadelphia.
Application Process
Review of applications will begin on October 15, 2023 and will continue until the position is filled.
Submissions require the following:
cover letter describing candidate's job qualifications and professional experience, and including a statement on candidate's artistic/scholarly research
curriculum vitae
a list of three references (including current contact information). Candidates who advance to the next stage of the process will be required to submit three letters of recommendation (sent under separate covers)
an unofficial copy of graduate transcripts (official transcripts are required prior to hire)
a teaching effectiveness portfolio that includes your teaching philosophy, demonstrated evidence of teaching effectiveness, and a statement on diversity, equity and inclusion (DEI) initiatives in teaching and service that will support TU and the department's mission and identity
a portfolio including at least one full narrative writing sample demonstrating your creative/scholarly work
Candidates who advance to the next stage of the process will be required to submit three letters of recommendation (sent under separate covers)
Apply via the Towson application portal (external – opens in a new window)
Please note that the search number for which you are applying is COFAC-3701.
A Criminal Background Investigation is required for the hired candidate and the results may impact employment.
The safety of our students, faculty, staff, and neighbors has been our top priority and the focus of every one of our decisions since the earliest days of the COVID-19 pandemic. Therefore, the University System of Maryland (USM) has strongly encouraged full COVID vaccination and up-to-date booster shots (when eligible) for all faculty, staff, and students at all schools in the USM as both a reasonable and necessary means of protecting our health and safety.
Please be sure to visit the Applicant Data Form (external – opens in a new window) to complete a voluntary on-line form. All data collected are for internal, state, and/or federal reporting and will not be used for other purposes.
Towson University is an equal opportunity employer and has a strong institutional commitment to diversity, as detailed in "A More Inclusive TU: Advancing Equity and Diversity (2020 – 25)." TU is a national leader in inclusive excellence, the only institution in Maryland with zero achievement gap, and 68% growth in minority enrollment over the past 5 years. We encourage applications from a variety of (dis)abilities, cultural, ethnic, race, sex, gender identity/expressions, national origins, ages, veteran status, color, religious, socio-economic, sexual orientations and belief backgrounds.
Quick Links
TU Search Number: COFAC-3701
Back to top