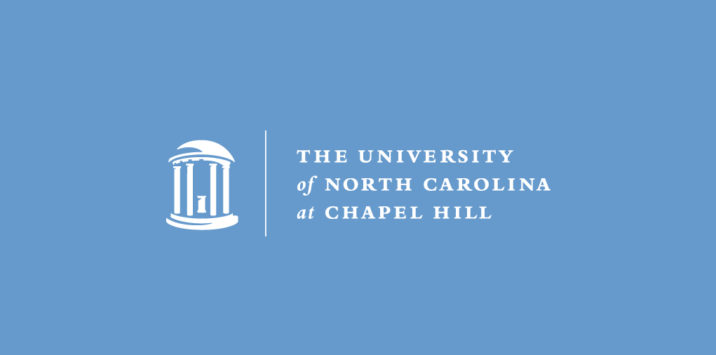 Director of the Writing for the Screen and Stage Minor at University of North Carolina, Chapel Hill
Description of Responsibilities and Duties
The Writing for the Screen and Stage program (WSS) in the Department of Communication invites applications for Director of the WSS program in a non-tenured, renewable multi-year position with the rank of Professor of the Practice. The ideal candidate will be an artist practitioner who can expand and diversify the WSS curriculum; teach classes in screenwriting, playwriting, and/or new media forms (podcasting, game writing, etc.) both inside and outside the minor; who will work on recruiting more racially diverse and marginalized students into the program; and who will direct, administer, and re-envision the existing program to meet both student interests and future directions for these fields. The director of WSS will also be asked to engage and build bridges with alumni, explore growth opportunities, and find ways to integrate WSS curriculum-creating interdisciplinary connections and bridges within the Department of Communication's media production and performance studies units. They will have a demonstrated commitment to the art of screenwriting and playwriting, promoting diverse storytelling techniques and encouraging the widest spectrum of individual voices and styles.
The Writing for the Screen and Stage minor currently has two cohorts of eighteen students each. Under the guidance of the new director, the department plans to expand the WSS program, in terms numbers of students enrolled, faculty members, and courses taught.
Description of WSS's current list of courses may be found at: https://comm.unc.edu/undergraduate-studies/writing-for-the-screen-and-stage-minor/
Descriptions of the department's courses may be found at: https://www.catalog.unc.edu/undergraduate/departments/communication/.
Qualifications
Relevant graduate degree required or equivalent professional experience. A demonstrated track record in teaching creative writing for film, television, theatre or new media and a meaningful body of ongoing creative work and nationally or regionally recognized production credits in film, television and/or theatre are also requirements.
An M.F.A. in Screenwriting, Playwriting, Creative Writing, or related field is preferred as is administrative experience in a University setting.
How to Apply
Interested candidates should send (1) a letter that addresses educational qualifications and relevant experience as well as described their interest in and vision for the program; (2) curriculum vitae; (3) a description of teaching philosophy and approaches; (4) a writing sample; (5) a sample of teaching evaluations, if available; (6) a statement of approach and commitment to racial equity and diversity in research and pedagogy; and (7) the names and contact information of four references. The search committee may ask for more materials as needed.
Please submit your application to: https://unc.peopleadmin.com/postings/242993
Please direct questions about the position to the Department of Communication's Business Officer, Ning Sun at nsun@unc.edu.
---
Through teaching, research, and service, the Department of Communication addresses the many ways communication functions to create, sustain, and transform personal life, social relations, political institutions, economic organizations, and cultural and aesthetic conventions in society; promotes competencies required for various modes of mediated and non-mediated communication; and develops skills for analyzing, interpreting, and critiquing communication problems and questions. We are a community of faculty, students, and staff committed to advancing communication for the public good. In an environment of diversity, respect, accountability, and excellence, we educate citizen-scholars to build a better North Carolina and world. The Department of Communication supports the University's core values encouraging diversity and equal educational and employment opportunities throughout the University community. These values are articulated in the University's nondiscrimination policy and by the office of Diversity and Multicultural Affairs. Our department is committed to an anti-racist vision of the University where all members of the community feel welcome, valued, and can thrive. The ideal candidate will share in this commitment. Accordingly, applicants should make certain to describe in their application packets the specific ways in which their scholarship, mentoring, and service goals can support this vision.
The University of North Carolina at Chapel Hill is an equal opportunity and affirmative action employer. All qualified applicants will receive consideration for employment without regard to age, color, disability, gender, gender expression, gender identity, genetic information, national origin, race, religion, sex, sexual orientation, or status as a protected veteran.
Back to top