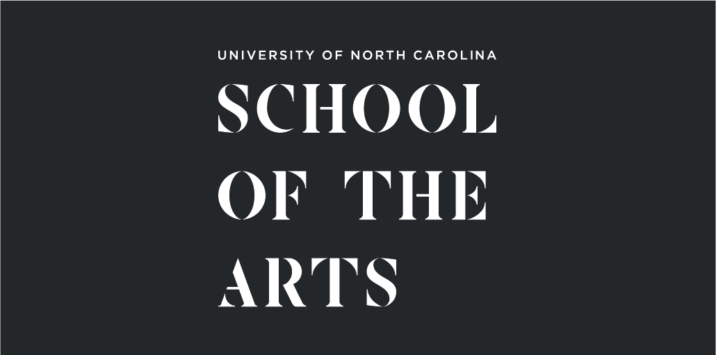 Assistant / Associate Professor of Cinema Studies
School/Department Information:
The School of Filmmaking at the University of North Carolina School of the Arts (UNCSA) seeks to fill a full‐time faculty position in cinema studies beginning August 2020.
UNCSA is the sole arts conservatory among the seventeen campuses affiliated with the UNC system, and offers majors in Dance, Design & Production, Drama, Filmmaking, and Music. UNCSA is committed to fostering a diverse and inclusive artistic and educational community, welcoming and supportive of faculty and staff from all racial, ethnic, economic, religious, gender, and gender‐identity backgrounds. We encourage applications from individuals whose backgrounds and interests align with this commitment.
At the School of Filmmaking, our undergraduate and graduate programs are geared towards educating aspiring professionals in film and television via curricula that emphasize practical hands‐on training complemented by the study of these media as works of art, cultural forms, and industrial practice. We offer BFA concentrations in animation, cinematography, directing, picture editing & sound design, producing, production design, and screenwriting; we offer MFA concentrations in creative producing, film music composition, and screenwriting as well. Our cinema studies courses, at both the undergraduate and graduate levels, are always designed with an eye towards making the subject matter relevant to creative practice.
All of our BFA students in the School of Filmmaking are required to take four cinema studies courses: "The Short Film," "American Film History," "Classics of World Cinema," and at least one more cinema studies elective of their own choosing. Elective topics include, but are not limited to, international animation, film ethics, film noir, race & image in American cinema, visual nonfiction, comparative directors, and courses on various film movements or genres. All of our MFA students are required to take "International Film History," but may take additional cinema studies electives if they so choose.
We are therefore looking for candidates who not only have a strong knowledge‐base in film history (live‐action, animation, American, and international), but who can also demonstrate skills in the analysis of effective storytelling, whether in short‐form or feature‐length fiction or nonfiction film and television.
Candidates may refer to UNCSA's Undergraduate and Graduate Bulletins to view our current curriculum models, which link to our course descriptions:
https://www.uncsa.edu/bulletin/current/undergraduate/fm/index.aspx
https://www.uncsa.edu/bulletin/current/graduate/fm/index.aspx
Description of Responsibilities and Duties:
Faculty in the School of Filmmaking are expected to demonstrate engaged and sustained involvement in three areas: teaching (in the classroom and via advising/mentorship), service (committee work within the Film School, to UNCSA, and to the profession), and creative activity/research. For detailed information on these expectations, please refer to the information available on the Faculty Evaluations page of the UNCSA website: https://www.uncsa.edu/mysa/faculty-staff/faculty-resources/faculty-affairs/faculty-evaluations/index.aspx
Faculty must abide by all policies and duties associated with a full‐time appointment as described in the UNCSA Faculty Manual: https://www.uncsa.edu/mysa/faculty-staff/faculty-resources/faculty_docs/faculty-manual.pdf
Required Qualifications
An earned terminal degree in the teaching discipline or related discipline, generally the MFA. Equivalent professional experience or an equivalent combination of education and professional experience will be accepted in lieu of the academic degree.
Preferred Qualifications
Minimum 5 years of teaching experience at the undergraduate or graduate level;
Demonstrated familiarity with the filmmaking process, either through one's education or professional experience;
Knowledge of film and television history and the ability to speak articulately about them in terms of creative practice; and
Demonstrated ability to design cinema studies courses relevant to creative practice.
Tenure Information
UNCSA utilizes a multi-year contract system in lieu of tenure.
How to Apply
Applications must be submitted through UNCSA's Human Resources website and must include academic transcripts, CV and cover letter (include teaching philosophy and a list of courses taught, if not already included in CV), list of five (5) references, and syllabi for three (3) cinema studies courses, either newly designed or previously taught. Interviews will begin in January 2020. To apply for this position, please visit the following link –
http://employment.uncsa.edu/postings/4563
For more information about our school, please visit www.uncsa.edu.
Back to top