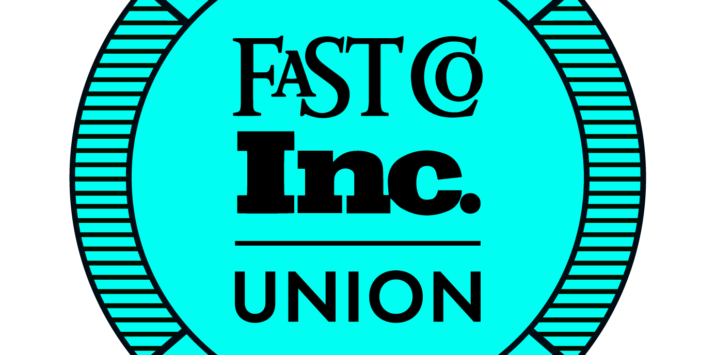 What We're Up To
First Contract
The 32-member editorial and photo staff of Fast Company unanimously ratified its first collective bargaining agreement  on June 7, 2019.
Fast Company's two-and-half year agreement includes significant gains, including some unit members receiving 26% salary increases.
Read more about the contract here.
Victory!
The Fast Company staff union with the WGA East was voluntarily recognized by management on July 26, 2018. Read more about it here.
Why We're Organizing
Fast Company's editorial, social, and photo staff has decided to unionize with the Writers Guild of America, East. Because we are committed to Fast Company's values of supporting progressive, forward-thinking business, we want to make sure we adhere to the best practices–in terms of fair pay, benefits, and employee protections–that we extol in our editorial. Fast Company is a collaborative, innovative, and nurturing workplace that values the input of its employees, and we want to preserve those values and have a voice in how it evolves. The best way to do that is to form a union.
We love Fast Company and want to help work toward preserving its best aspects during a tumultuous time in digital media. By organizing, we want to make sure that our voices are part of the major decisions required to navigate this industry.
By creating a contract collectively, we believe we can make sure that all of Fast Company's staff are protected and treated fairly, that Fast Company's editorial independence is preserved, and that we fully live the business values that appear in Fast Company in our own workplace.
As a union, we hope to work together to address these issues:
Transparency and Communication:
We want to make sure that management is communicating and consulting with employees about major decisions, especially in times of crisis. We want mechanisms in place for employees to have input on major decisions, and to hold management accountable for its promises.
Equitable and Fair Compensation:
We are seeking respectable salary floors  for each position, reasonable cost of living adjustments, a clear, consistent system for performance reviews and raises, a strong commitment to diversity in hiring, and the end of any gender wage gaps that may exist across positions.
Benefits and Severance:
We want to make sure our freelance colleagues are correctly classified and receiving the benefits to which they are entitled. And we are asking for clear policies on termination, and a severance package that guarantees a minimum and adjusts that amount in accordance with time served at Fast Company.
We want Fast Company to remain free of regulations and red tape, and we are dedicated to the company's continued success and growth. We believe that a solid contract will free us to do our best work, and allow Fast Company to thrive–and to be the kind of business we believe in.
Back to top