The Huffington Post Ratifies First Union Contract with Writers Guild of America, East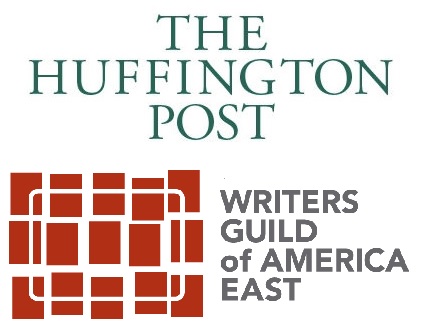 NEW YORK, NY (January 30, 2017) – The Writers Guild of America, East (WGAE) is pleased to announce that the editorial staff at The Huffington Post ratified its first collective bargaining agreement in a near unanimous vote.
The collective bargaining agreement includes major gains on pay, protections of journalistic integrity and a platform for the editorial staff to have an ongoing voice on the job.
The compensation terms ensure transparency and fairness, and lock in real pay raises and pay minimums based on system job titles. The contract guarantees that no unit member will receive less than a 3% per year increase, and many will receive substantially more.  The new minimums and title adjustments address below-market pay issues, so a number of employees will receive increases of $10,000 – and in some cases as much as $20,000 – over the life of the agreement.
Additional highlights include:
Strong language protecting the integrity of members' editorial work, ensuring that editorial employees cannot be assigned to work on branded content or native advertising, and protecting editorial content from interference by advertisers, sponsors and business partners – and a committee to enforce these protections;
A just cause provision for discipline and discharge, with specific provisions relating to editorial work product that require the company to provide notice and an opportunity to improve;
Comp time will be given to employees who are assigned work hours on holidays and scheduled days off;
Provisions to enhance newsroom diversity, including a system of job posting and an ongoing diversity committee;
A new formal program in which unit members will share revenues from "derivative work" based on articles and videos they create for the company;
A clear and transparent system for freelancing and outside work, establishing a process for reviewing requests to engage in outside work and setting forth the standards of review;
A Labor-Management committee to discuss issues that arise during the term of the contract, plus committees on editorial issues and diversity;
Guaranteed severance in the event of layoffs or termination for editorial issues – two months' pay plus one week per year of service, and company-paid medical benefits for that entire period;
Grievance and arbitration language that gives us the right to bring contract disputes to a neutral third-party arbitrator.
"This landmark agreement demonstrates that collective bargaining works," said Lowell Peterson, Executive Director of the Writers Guild of America, East. "Our large and engaged negotiating committee worked tirelessly to communicate the real concerns of WGAE-represented employees, and the company's bargaining team was respectful and responsive. We are building a strong movement of digital journalists in perilous times.  The writers, editors and producers at The Huffington Post have achieved real gains by unionizing, and there are now 500 digital journalists covered by WGAE-negotiated contracts."
The Huffington Post Bargaining Committee said, "When we decided to unionize at HuffPost, we had a lot of concerns we wanted to tackle: editorial autonomy, newsroom diversity, fair and transparent pay, and job security. We're happy to say we've achieved a contract that addresses all that and more. This agreement is going to improve the lives of many of our peers, and make HuffPost an even better place to do great journalism. It shows what a newsroom can accomplish when it decides to come together and bargain collectively. We're grateful to the company for working with us toward such a strong and fair first contract."
In addition to The Huffington Post, the WGAE represents editorial staffs at VICE, Gizmodo Media Group, Fusion, The Root, ThinkProgress and Salon.
ABOUT WRITERS GUILD OF AMERICA, EAST
The Writers Guild of America, East, AFL-CIO (WGAE) is a labor union representing writers in motion pictures, television, cable, digital media and broadcast news. The Guild negotiates and administers contracts that protect the creative and economic rights of its members; conducts programs, seminars and events on issues of interest to writers; and presents writers' views to various bodies of government. For more information on the Writers Guild of America, East, visit wgaeast.org.
# # #
Back to top