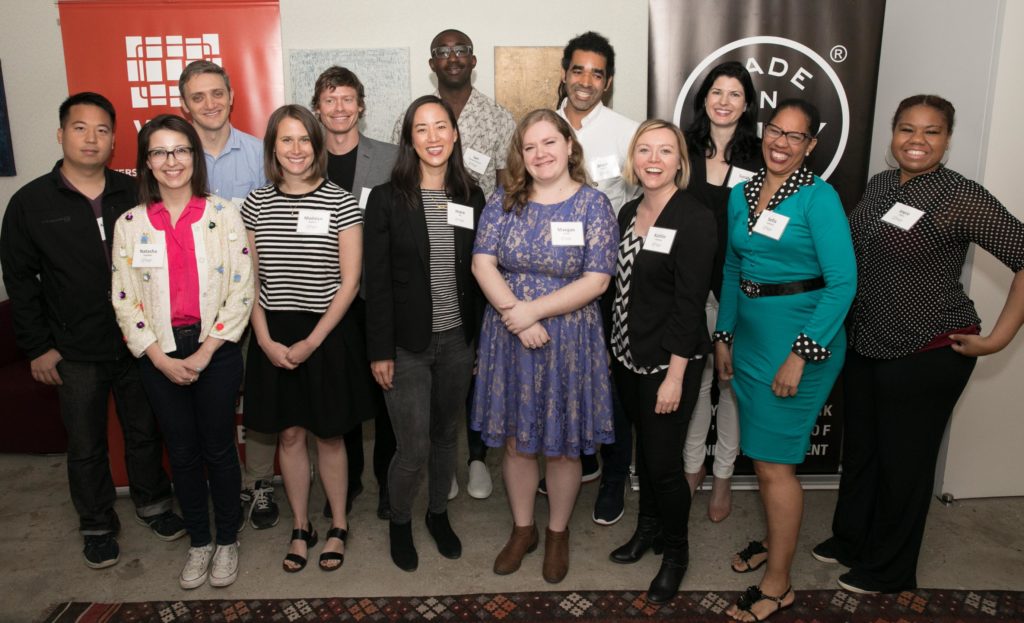 _______________________________
PLEASE NOTE: The applications process for the next cycle of fellows has not yet been announced. Please do not email or call for updates. 
_______________________________
Program Overview
The Made in NY Writers Room is a fellowship program that supports professional writers of diverse backgrounds in New York City.  The program is a collaboration between the Writers Guild of America, East, the Mayors Office of Media and Entertainment and NYC Small Business Services. MINY Writers Room provides emerging writers whose work offers new and diverse points of view with a six-month paid fellowship and mentorship with leading television showrunners.
The Fellowship administrators reserve the right to amend the Fellowship terms at any time, without advance notice, and to deviate from any information provided herein when such deviation is deemed to be in the best interests of the Fellowship.