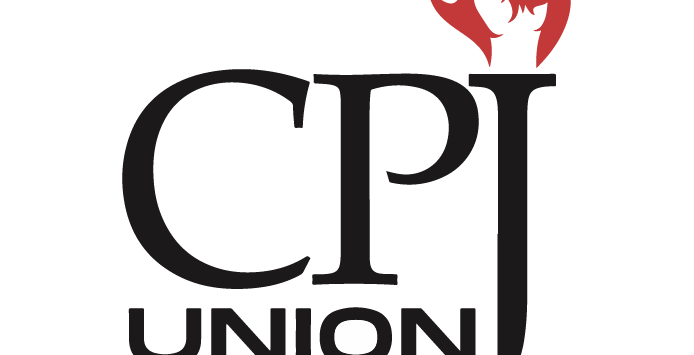 What We're Up To
First Contract
The Committee to Protect Journalists held its first bargaining session in November 2019. A year later, over 600 film, TV, and news writers signed onto a letter urging management to agree to a union contract.
In December 2020, the CPJ staff union ratified their first contract. The three-year agreement includes several important gains such as increased salary minimums, annual pay increases, codified health and retirement benefits, union security, just cause, and more.
Read more highlights from the first CPJ union contract here.
Victory!
The CPJ staff union with the WGA East was voluntarily recognized by management on July 17, 2019. Read more about it here.
Why We're Organizing
We, the staff of the Committee to Protect Journalists (CPJ), are excited to announce that we have decided to unionize with the Writers Guild of America, East (WGAE).
Since 1981, CPJ has been a leading global voice on behalf of press freedom, defending the right of journalists around the world to report the news safely and without fear of reprisal. We all believe wholeheartedly in this mission and are humbled and honored to work with the courageous journalists we have the privilege to support, as well as our committed colleagues, who bring passion, expertise and empathy to this important work. Through union representation we can strengthen our workplace culture and ensure that all staff – from longtime employees to new hires – have the necessary support and protection to carry out CPJ's mission. 
In the past few years, CPJ has grown significantly in all areas: budget, staff and consultants, global reach, visibility and scope of projects. This growth has offered great opportunities for our work and impact, but, as identified in our strategic planning process, came with as yet unresolved challenges, including around transparency, communication, and sustainability. As we continue to expand and adapt in response to evolving threats around the world, we want to ensure that our internal structures can do the same. We are excited by CPJ's growth, which has allowed us to expand our research, provide greater crisis support to journalists, and take our advocacy to new levels. A union will let us preserve CPJ's excellent workplace culture and ensure strong internal standards in the midst of change.
We are proud to work at an organization that has taken steps to ensure comprehensive benefits for its staff and are confident that CPJ leadership is committed to staff wellbeing. With that in mind, we believe that joining together and advocating in unison will hold staff and leadership accountable around issues including equitable and transparent compensation structures; fair hiring, disciplinary, and termination practices; clear and effective internal communication; and fostering a diverse and inclusive workplace – objectives that everyone at CPJ can support.
CPJ's work has clearly demonstrated that a free press is strongest and best positioned to uphold democratic norms and defend human rights when it is united. When media outlets and journalists stand together, they produce high-quality, impactful work that has the power to change the world, and society benefits in turn. We believe unions are best practice for newsrooms, and we are enthusiastic and proud to join the community of media represented by the WGAE – including Slate, HuffPost, Vice, Vox, ThinkProgress, The Root, DNAInfo/Gothamist, and The Intercept. We are profoundly aware of the many dangers and threats facing journalists and newsrooms across the U.S. and around the world (it's literally our job!), and are excited to stand in solidarity with the very people we work to defend on a daily basis. WGAE has been a staunch voice for press freedom, and we are excited to be part of that tradition.
We look forward to collaborating with CPJ management on strengthening internal transparency and create new avenues for more effective communication. We are encouraged by preliminary steps that the organization is already taking to ensure our workplace is more diverse, inclusive of underrepresented voices and reflective of our global constituency, and are excited to continue working on concrete ways to strengthen these initiatives and ensure they are implemented in a sustainable way.
To further build on this progress, with the union we will advocate for:
Equitable and transparent compensation
Throughout the organization, salary should be consistent across job descriptions and employee qualifications, with clear processes for staff to receive raises and promotions.
Diversity and inclusion
As CPJ grows, we want to make sure that our workforce reflects the diversity of the communities in which we work, and to ensure that our workplace is as inclusive and supportive as possible.
Disciplinary and termination policies
Individual performance must be assessed and managed clearly and consistently, with terminations covered by an explicit process that includes guaranteed severance.
Staff input in decision-making
Staff should have efficient mechanisms for voicing concerns, and major changes at the organization should be made not unilaterally, but rather as a team.
Unions have long played a fundamental role in ensuring accountability within the workplace. As an organization that prides itself on holding states and institutions around the world accountable, it is in keeping with our values to stand in solidarity with the unions that are advocating for journalists and newsrooms around the world, and to add our own voices to that call.
Back to top