(October 13–19) WGAE Nantuck Retreat
July 11, 2014
Writers Guild of America, East

presents the

WGAE NANTUCKET RETREAT
In collaboration with the Screenwriters Colony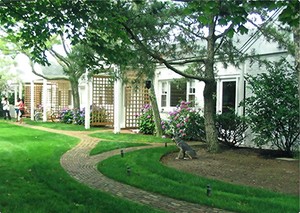 October 13 – 19, 2014
Nantucket, Massachusetts

*ONLY SIX SPOTS AVAILABLE*

The inaugural WGAE Nantucket Retreat is an amazing opportunity to escape your harried city pace and spend seven days focusing on your writing. Each harbor-side room features a stocked efficiency kitchen and a work space with writing table and chair.

The Screenwriters Colony will organize mentoring opportunities and social gatherings, including two dinners and a casual evening out in Nantucket. WGAE Vice President Jeremy Pikser will serve as the retreat's facilitator.

The $900 enrollment fee does not include transportation to or from Nantucket, but JetBlue Airlines can cost as little as $59 each way. For additional information about the WGAE Nantucket Retreat or to reserve your spot, please contact WGAE Director of Programs Dana Weissman at dweissman@remove-this.wgaeast.org.